SPECIAL OFFERS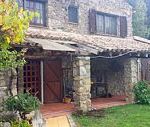 Rustic Catalan Farmhouse set in woodland surrounded by mountains and rivers. Ideal for mountain biking, horse riding, hunting, hiking, walking and within easy driving distance to the Costa Brava coast...
FEATURED OFFER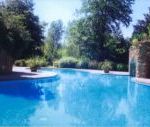 Whisk yourselves away for a luxury holiday in our stone cottage, which is a recently converted barn, and enjoy the very warm indoor pool, heated year round, and the beautiful outdoor swimming pool, h...
Advertise your holiday cottage rentals here.
Self catering holidays in Sherford - Devon

Looking for holiday cottages, house, log cabin or other self catering accommodation near Sherford in Devon?

We have a selection of self catering accommodation in Devon that can be rented for very short lets for holidays or as temporary accommodation between house moves. The accommodation is fully equipped to provide essentials for everyday living and will allow you to explore Sherford and Devon at your convenience.

We will not always have self catering accommodation available in every town, so do use the

Cottage Search

to help you explore the accommodation that we have in each county.

Any self catering holiday cottages near Sherford will be listed here, or you may wish to look a little further away from Sherford to holiday cottages in Devon.




Other holiday cottages in Devon, England



(click image to see more)

Luggs Barn
Country/county/town:
England / Devon / Honiton
Sleeps:
From 1 to 8
Number of bedrooms:
4
Weekly price:
From 850 GBP to 1350 GBP
Quality Rating:
unrated
Facilities: Dog friendly (2 dogs welcome), Free internet access



01823 681605,07521 363081
Click here to email about cottage holiday





(click image to see more)



07812996967,07812996967
Click here to email about cottage holiday





(click image to see more)

Coulscott
Country/county/town:
England / Devon / Combe Martin
Sleeps:
From 2 to 35
Number of bedrooms:
18
Weekly price:
From 510 GBP to 2530 GBP
Quality Rating:
5 star
Facilities: Dog friendly (1 dogs welcome), Hot tub, Own pool, Free internet access



01271 88 33 39,
Click here to email about cottage holiday





(click image to see more)

Filham House
Country/county/town:
England / Devon / Ivybridge
Sleeps:
From 2 to 18
Number of bedrooms:
6
Weekly price:
From 1295 GBP to 3600 GBP
Quality Rating:
unrated
Facilities: Dog friendly (2 dogs welcome), Own pool, Free internet access



01752 895629,07715 697641
Click here to email about cottage holiday





(click image to see more)



01823 681018,07837063054
Click here to email about cottage holiday





(click image to see more)



01647 252316,
Click here to email about cottage holiday





(click image to see more)

Beaconside
Country/county/town:
England / Devon / BIDEFORD
Sleeps:
From 2 to 18
Number of bedrooms:
8
Weekly price:
From 345 GBP to 3950 GBP
Quality Rating:
unrated
Facilities: Dog friendly, Hot tub, Own pool, Tennis court



01237 475118,07967670229
Click here to email about cottage holiday





(click image to see more)



01242 235151,
Click here to email about cottage holiday





(click image to see more)



01404 861173,
Click here to email about cottage holiday





(click image to see more)



01244 500 540,
Click here to email about cottage holiday





(click image to see more)



01326 573808,
Click here to email about cottage holiday





(click image to see more)



01404 861105,07749 614499
Click here to email about cottage holiday





(click image to see more)



01548821751,07585320693
Click here to email about cottage holiday





(click image to see more)



0845 6805431,
Click here to email about cottage holiday





(click image to see more)



01823 665500,
Click here to email about cottage holiday





(click image to see more)



01548 521272,
Click here to email about cottage holiday





(click image to see more)



01548 581270,
Click here to email about cottage holiday





(click image to see more)

The Lynhurst
Country/county/town:
England / Devon / LYNTON
Sleeps:
From 1 to 23
Number of bedrooms:
10
Weekly price:
From 1995 GBP to 3795 GBP
Quality Rating:
unrated
Facilities: Dog friendly (5 dogs welcome), Free internet access



01598 753 757, 07592 870 929
Click here to email about cottage holiday





(click image to see more)



01752 216645,07817749091
Click here to email about cottage holiday





(click image to see more)

Swallows Rest
Country/county/town:
England / Devon / Lynmouth
Sleeps:
From 2 to 16
Number of bedrooms:
6
Weekly price:
From 600 GBP to 2800 GBP
Quality Rating:
5 star
Facilities: Dog friendly (3 dogs welcome), Own pool, Free internet access



01598741289,07969123540
Click here to email about cottage holiday





(click image to see more)



01803 875044,07946378137
Click here to email about cottage holiday





(click image to see more)



,
Click here to email about cottage holiday





(click image to see more)



01805 603305,
Click here to email about cottage holiday





(click image to see more)



01823 680611,07977 141596
Click here to email about cottage holiday





(click image to see more)



01747 820563,Email via website
Click here to email about cottage holiday





(click image to see more)



01884 34656,07742 938676
Click here to email about cottage holiday





(click image to see more)



01404 861173,
Click here to email about cottage holiday





(click image to see more)

West Pitt Farm
Country/county/town:
England / Devon / Tiverton
Sleeps:
From 2 to 18
Number of bedrooms:
7
Weekly price:
From 290 GBP to 1850 GBP
Quality Rating:
4 star
Facilities: Dog friendly (2 dogs welcome), Own pool, Tennis court, Free internet access



01884 820296,078 555 82 374
Click here to email about cottage holiday





(click image to see more)



01409253093,0771 853 5206
Click here to email about cottage holiday





(click image to see more)

Orchard Lodges
Country/county/town:
England / Devon / Instow
Sleeps:
From 2 to 8
Number of bedrooms:
4
Weekly price:
From 350 GBP to 1800 GBP
Quality Rating:
4 star
Facilities: Dog friendly (3 dogs welcome), Hot tub, Free internet access



441271860101,441271860101
Click here to email about cottage holiday





(click image to see more)



01273276596,07767474247
Click here to email about cottage holiday





(click image to see more)



,07855 488058
Click here to email about cottage holiday





(click image to see more)



01803 732170,07710 770290
Click here to email about cottage holiday





(click image to see more)



01271 883103,
Click here to email about cottage holiday





(click image to see more)



01244 500 540,
Click here to email about cottage holiday





(click image to see more)



01398 361430,
Click here to email about cottage holiday





(click image to see more)



01326 573808,
Click here to email about cottage holiday





(click image to see more)



01326 573808,
Click here to email about cottage holiday





(click image to see more)



01244 500 540,
Click here to email about cottage holiday





(click image to see more)



0844 414 8080,
Click here to email about cottage holiday





(click image to see more)



01823 665500,
Click here to email about cottage holiday





(click image to see more)



01404 861147,07710 898807
Click here to email about cottage holiday





(click image to see more)



01404 861173,
Click here to email about cottage holiday





(click image to see more)

Slade House
Country/county/town:
England / Devon / Chudleigh
Sleeps:
From 4 to 10
Number of bedrooms:
6
Weekly price:
From 1800 GBP to 2500 GBP
Quality Rating:
4 star
Facilities: Dog friendly (4 dogs welcome), Own pool, Free internet access



01606301297,07875382169
Click here to email about cottage holiday





(click image to see more)



01792874296,07773352727
Click here to email about cottage holiday





(click image to see more)



01395 567181,
Click here to email about cottage holiday





(click image to see more)



01271 883498,07780831521
Click here to email about cottage holiday





(click image to see more)



01892 532328, 07889 993870
Click here to email about cottage holiday





(click image to see more)



01805 603305,
Click here to email about cottage holiday





(click image to see more)



01884 34656,07742 938676
Click here to email about cottage holiday





(click image to see more)



,
Click here to email about cottage holiday





(click image to see more)



01237 475118,07967670229
Click here to email about cottage holiday





(click image to see more)



01271 863185,07554310176
Click here to email about cottage holiday





(click image to see more)



01404 46000,07885 468 041
Click here to email about cottage holiday





(click image to see more)



44 (0) 140446714,44 (0) 7958699645
Click here to email about cottage holiday





(click image to see more)

South Beer
Country/county/town:
England / Devon / Holsworthy
Sleeps:
From 2 to 10
Number of bedrooms:
5
Weekly price:
From 500 GBP to 1500 GBP
Quality Rating:
unrated
Facilities: Dog friendly (3 dogs welcome), Free internet access



01409253093,0771 853 5206
Click here to email about cottage holiday





(click image to see more)



01271 870 443,
Click here to email about cottage holiday





(click image to see more)



01548 521272,
Click here to email about cottage holiday





(click image to see more)



01548 521272,
Click here to email about cottage holiday





(click image to see more)



01598710238,
Click here to email about cottage holiday





(click image to see more)



01244 500 540,
Click here to email about cottage holiday





(click image to see more)



01244 500 540,
Click here to email about cottage holiday





(click image to see more)



01244 500 540,
Click here to email about cottage holiday





(click image to see more)



01548 521272,
Click here to email about cottage holiday





(click image to see more)



01884 820296,078 555 82 374
Click here to email about cottage holiday





(click image to see more)



01244 500 540,
Click here to email about cottage holiday





(click image to see more)



01548 830 168,
Click here to email about cottage holiday





(click image to see more)



01395 233619,07870 663262
Click here to email about cottage holiday





(click image to see more)

Lake View
Country/county/town:
England / Devon / Modbury
Sleeps:
From 1 to 4
Number of bedrooms:
2
Weekly price:
From 435 GBP to 1250 GBP
Quality Rating:
unrated
Facilities: Own pool, Tennis court, Free internet access



01761 232 771,07850 354597
Click here to email about cottage holiday





(click image to see more)



01752 216645,07817749091
Click here to email about cottage holiday





(click image to see more)



01598 76 333 9,
Click here to email about cottage holiday





(click image to see more)



01409 211246,07811 164942
Click here to email about cottage holiday





(click image to see more)



01364 631 212,
Click here to email about cottage holiday





(click image to see more)



01242 251 270, 07880 602 933
Click here to email about cottage holiday





(click image to see more)



01803770811,07811 383411
Click here to email about cottage holiday





(click image to see more)



01322 445069,07583 342750
Click here to email about cottage holiday





(click image to see more)



01525 220957,07867 566420
Click here to email about cottage holiday





(click image to see more)



0044 7785 386622, Mob: 07785 386622
Click here to email about cottage holiday





(click image to see more)



01404 861173,
Click here to email about cottage holiday





(click image to see more)

Lydensign
Country/county/town:
England / Devon / Hemyock
Sleeps:
From 2 to 6
Number of bedrooms:
3
Weekly price:
From 250 GBP to 700 GBP
Quality Rating:
unrated
Facilities: Dog friendly (3 dogs welcome), Free internet access



01823 680447,
Click here to email about cottage holiday





(click image to see more)



01242 251 270, 07880 602 933
Click here to email about cottage holiday





(click image to see more)



01398 331280,
Click here to email about cottage holiday





(click image to see more)



01398 361430,
Click here to email about cottage holiday





(click image to see more)



01761 232 771,
Click here to email about cottage holiday





(click image to see more)



01395514162,01395514162
Click here to email about cottage holiday





(click image to see more)



01761 232 771,
Click here to email about cottage holiday





(click image to see more)



0844 414 8080,
Click here to email about cottage holiday





(click image to see more)



01892-724875,07793006711
Click here to email about cottage holiday





(click image to see more)



01884 277 421,07962 179 038
Click here to email about cottage holiday





(click image to see more)



01244 500 540,
Click here to email about cottage holiday





(click image to see more)



01823 680802,07831 870855
Click here to email about cottage holiday





(click image to see more)



01884 849369,07971978767
Click here to email about cottage holiday


Country Cottages Online.Net includes UK self catering and self catering overseas and is a trading name of XE Website Solutions Ltd.
Company registered office is: 17 Fennfields Rd, South Woodham, Essex, CM3 5RZ.
Our company registration number is: 3991504 and our VAT registration number: is 104 353357

copyright © 2010 countrycottagesonline.net - ALL RIGHTS RESERVED