SPECIAL OFFERS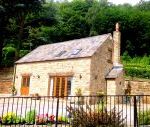 The lodge has been beautifully styled throughout having a modern yet elegant country charm. The sitting room includes a large fireplace with WOOD BURNER, two deep cushion filled sofas, dining table, S...
FEATURED OFFER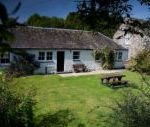 Stable Cottage is situated on a secluded estate that sits on the edge of the Cairnsmore of Fleet Nature Reserve, in Galloway, South West Scotland. Offering bright and cosy accommodation for 2-4 people...
Advertise your holiday cottage rentals here.
Self catering holidays in Highbridge - Somerset

Highbridge is a small market town located in the county of Somerset in England. The town is situated on the edge of Somerset levels nearby the mouth of River Brue. There are several tourist sites that bring tourist here from far flung places all round the year. Owing to its pleasant environment and old town charm, the town remains lively with tourist's crowd who come here for holidaying. Apart from that, this town is considered by tourists as the ideal place for self catering holidays.

St John's Church, Hope Baptist Church, Cheddar Caves and Gorge, King Johns Hunting Lodge, Glastonbury Abbey, and the Helicopter Museum are some of the places that capture tourist's attention in this city. Besides, tourists can visit museums, theatres, and galleries to explore Highbridge's culture and history. To enjoy the nightlife and local cuisine of this place, tourists can head to local restaurants, inn and pubs, which remain open quite late at night.

Tourists who come here prefer to stay in self catering accommodations such as holiday chalets, log cabins, villas, apartments, and cottages as these types of places are spacious, luxurious, and affordable. The accommodations provide flexibility and freedom to the tourists while vacationing in this town.




Other holiday cottages in Somerset, England



(click image to see more)



01228 791318,07808586950
Click here to email about cottage holiday





(click image to see more)



01768483342,07595446464
Click here to email about cottage holiday





(click image to see more)



01539621087,07989 989 684
Click here to email about cottage holiday





(click image to see more)



01228 670615,
Click here to email about cottage holiday





(click image to see more)



01228 670 215,07917134160
Click here to email about cottage holiday





(click image to see more)



0800 772 3101,
Click here to email about cottage holiday





(click image to see more)



+44(0)1946 720810,
Click here to email about cottage holiday





(click image to see more)



01244 500 540,
Click here to email about cottage holiday





(click image to see more)



01244 500 540,
Click here to email about cottage holiday





(click image to see more)



01244 500 540,
Click here to email about cottage holiday





(click image to see more)



01244 500 540,
Click here to email about cottage holiday





(click image to see more)



01244 500 540,
Click here to email about cottage holiday





(click image to see more)



01768 780 571,
Click here to email about cottage holiday





(click image to see more)



01244 500 540,
Click here to email about cottage holiday





(click image to see more)



01244 500 540,
Click here to email about cottage holiday





(click image to see more)



01244 500 540,
Click here to email about cottage holiday





(click image to see more)



01773716699,
Click here to email about cottage holiday





(click image to see more)



01244 500 540,
Click here to email about cottage holiday





(click image to see more)



01539531178,07880201008
Click here to email about cottage holiday





(click image to see more)



01244 500 540,
Click here to email about cottage holiday





(click image to see more)



01768 780 571,
Click here to email about cottage holiday





(click image to see more)



01244 500 540,
Click here to email about cottage holiday





(click image to see more)



01244 500 540,
Click here to email about cottage holiday





(click image to see more)



01228 670615,
Click here to email about cottage holiday





(click image to see more)



01244 500 540,
Click here to email about cottage holiday





(click image to see more)



01244 500 540,
Click here to email about cottage holiday





(click image to see more)



01244 500 540,
Click here to email about cottage holiday





(click image to see more)



01244 500 540,
Click here to email about cottage holiday





(click image to see more)



01229775005,07793613557
Click here to email about cottage holiday





(click image to see more)



01228 670615,
Click here to email about cottage holiday





(click image to see more)



01229 717151,
Click here to email about cottage holiday





(click image to see more)



01253 881920,
Click here to email about cottage holiday





(click image to see more)



01244 500 540,
Click here to email about cottage holiday





(click image to see more)



01244 500 540,
Click here to email about cottage holiday





(click image to see more)



01244 500 540,
Click here to email about cottage holiday





(click image to see more)



0161 928 6953,
Click here to email about cottage holiday





(click image to see more)



015396 21087,07989 989 684
Click here to email about cottage holiday





(click image to see more)



01244 500 540,
Click here to email about cottage holiday





(click image to see more)



07793750971,07793 750 971
Click here to email about cottage holiday





(click image to see more)



01244 500 540,
Click here to email about cottage holiday





(click image to see more)



01264 710165,07732 169349
Click here to email about cottage holiday





(click image to see more)



01244 500 540,
Click here to email about cottage holiday





(click image to see more)



01244 500 540,
Click here to email about cottage holiday





(click image to see more)



01244 500 540,
Click here to email about cottage holiday





(click image to see more)



0800 772 3101,
Click here to email about cottage holiday





(click image to see more)



01244 500 540,
Click here to email about cottage holiday





(click image to see more)



0800 772 3101,
Click here to email about cottage holiday





(click image to see more)



08448082164,
Click here to email about cottage holiday





(click image to see more)



01244 500 540,
Click here to email about cottage holiday





(click image to see more)



01244 500 540,
Click here to email about cottage holiday





(click image to see more)



01229773981,07762 907856 or 01229773771 WORK
Click here to email about cottage holiday





(click image to see more)



01539443211,07725819384
Click here to email about cottage holiday


Country Cottages Online.Net includes UK self catering and self catering overseas and is a trading name of XE Website Solutions Ltd.
Company registered office is: 17 Fennfields Rd, South Woodham, Essex, CM3 5RZ.
Our company registration number is: 3991504 and our VAT registration number: is 104 353357

copyright © 2010 countrycottagesonline.net - ALL RIGHTS RESERVED