SPECIAL OFFERS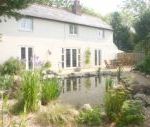 Ideal for adults seeking a relaxing holiday or with children from the age of 12 years +. Great place to enjoy the outdoors as the property is near to the sea and walking country as well as an ideal lo...
FEATURED OFFER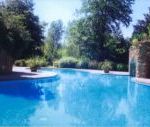 Whisk yourselves away for a luxury holiday in our stone cottage, which is a recently converted barn, and enjoy the very warm indoor pool, heated year round, and the beautiful outdoor swimming pool, h...
Advertise your holiday cottage rentals here.
Self catering holidays in Vale Of Taunton Deane - Somerset

Searching for holiday cottages, house, log cabin or other self catering accommodation near Vale Of Taunton Deane in Somerset?

We have a selection of self catering accommodation in Somerset that can be rented for very short periods for holidays or when temporarily working away from home. The accommodation is fully equipped for your comfort and will allow you to explore Vale Of Taunton Deane and Somerset at your convenience.

We will not always have self catering accommodation available in every town, so do use the

Cottage Search

to help you explore the accommodation that we have in each county.

Any self catering holiday cottages near Vale Of Taunton Deane will be listed here, or you may wish to look a little further away from Vale Of Taunton Deane to holiday cottages in Somerset.




Other holiday cottages in Somerset, England



(click image to see more)



01643 459164,07794 406703
Click here to email about cottage holiday





(click image to see more)



01749 841401,077900 79608
Click here to email about cottage holiday





(click image to see more)



01823 665500,
Click here to email about cottage holiday





(click image to see more)



01934 842078,
Click here to email about cottage holiday





(click image to see more)



01458 850805,07796 956680
Click here to email about cottage holiday





(click image to see more)



01278 732392,
Click here to email about cottage holiday





(click image to see more)



01643 841388,
Click here to email about cottage holiday





(click image to see more)



01984 618732,07432558393
Click here to email about cottage holiday





(click image to see more)



01823601270,
Click here to email about cottage holiday





(click image to see more)



Contact via website link below,
Click here to email about cottage holiday





(click image to see more)



01935 840964,07974 941406
Click here to email about cottage holiday





(click image to see more)



01823 431622,07813 821475
Click here to email about cottage holiday





(click image to see more)



01458 274 767,
Click here to email about cottage holiday





(click image to see more)



01278671724,
Click here to email about cottage holiday





(click image to see more)



07729207855,07729207855
Click here to email about cottage holiday





(click image to see more)



+44(0)1934 742 493,
Click here to email about cottage holiday





(click image to see more)



01980 620243,07733 034070
Click here to email about cottage holiday





(click image to see more)



01984 640920,
Click here to email about cottage holiday





(click image to see more)



07980 925454,
Click here to email about cottage holiday





(click image to see more)



01984656262,07974181742
Click here to email about cottage holiday





(click image to see more)

Knowle Manor
Country/county/town:
England / Somerset / Minehead
Sleeps:
From 15 to 53
Number of bedrooms:
19
Weekly price:
From 5500 GBP to 7950 GBP
Quality Rating:
unrated
Facilities: Dog friendly (2 dogs welcome), Own pool, Free internet access



01643 841130,
Click here to email about cottage holiday





(click image to see more)



01823 431622,07813 821475
Click here to email about cottage holiday





(click image to see more)



01823 480570,07980 601670
Click here to email about cottage holiday





(click image to see more)



01278 652216,
Click here to email about cottage holiday





(click image to see more)



01244 500 540,
Click here to email about cottage holiday





(click image to see more)



01823 665500,
Click here to email about cottage holiday





(click image to see more)



01823 431622,07813 821475
Click here to email about cottage holiday





(click image to see more)



01458 250375,07779 017922
Click here to email about cottage holiday





(click image to see more)



01643 705244,
Click here to email about cottage holiday





(click image to see more)



01823 480570,07980 601670
Click here to email about cottage holiday





(click image to see more)



01823 665500,
Click here to email about cottage holiday





(click image to see more)



018 2369 8166,
Click here to email about cottage holiday





(click image to see more)



01823 601644,07711 423456
Click here to email about cottage holiday





(click image to see more)



01278 734 825,
Click here to email about cottage holiday





(click image to see more)



01984 640561,447826267626
Click here to email about cottage holiday





(click image to see more)



Contact by email only,
Click here to email about cottage holiday





(click image to see more)



01823 431622,07813 821475
Click here to email about cottage holiday





(click image to see more)



01225 448 757,
Click here to email about cottage holiday





(click image to see more)



01458 253 886 ,
Click here to email about cottage holiday





(click image to see more)



0845 6805431,
Click here to email about cottage holiday





(click image to see more)



01823 665500,
Click here to email about cottage holiday





(click image to see more)



01823 461508,0777 6188646
Click here to email about cottage holiday





(click image to see more)



01823 665500,
Click here to email about cottage holiday





(click image to see more)



01643 841123,
Click here to email about cottage holiday





(click image to see more)



0800 043 3468,07951 256 278
Click here to email about cottage holiday





(click image to see more)



01934 710170,07909 503265
Click here to email about cottage holiday





(click image to see more)



01643 841 791,
Click here to email about cottage holiday





(click image to see more)



01643 841 791,
Click here to email about cottage holiday





(click image to see more)



01278 652216,
Click here to email about cottage holiday





(click image to see more)



01823 480570,07980 601670
Click here to email about cottage holiday





(click image to see more)



01458 274 767,
Click here to email about cottage holiday





(click image to see more)



01823 665500,
Click here to email about cottage holiday





(click image to see more)



01454 238747,07885 304342
Click here to email about cottage holiday





(click image to see more)

Rock Farm
Country/county/town:
England / Somerset / Taunton
Sleeps:
From 1 to 14
Number of bedrooms:
7
Weekly price:
From 2,650 GBP to 3,950 GBP
Quality Rating:
unrated
Facilities: Dog friendly (2 dogs welcome), Hot tub, Free internet access



01935 840964,07974 941406
Click here to email about cottage holiday





(click image to see more)



01823 480570,07980 601670
Click here to email about cottage holiday





(click image to see more)



01747 811243,07767 686379
Click here to email about cottage holiday





(click image to see more)

Apple Cottage
Country/county/town:
England / Somerset / Pylle
Sleeps:
From 1 to 4
Number of bedrooms:
2
Weekly price:
From 650 GBP to 1150 GBP
Quality Rating:
unrated
Facilities: Dog friendly (2 dogs welcome), Hot tub, Free internet access



01935 840964,07974 941406
Click here to email about cottage holiday





(click image to see more)



01984 640365,
Click here to email about cottage holiday





(click image to see more)



01884 849369,07971978767
Click here to email about cottage holiday





(click image to see more)



01643 841 249 ,07970 636 119
Click here to email about cottage holiday





(click image to see more)



01278 652216,
Click here to email about cottage holiday





(click image to see more)



01823 665500,
Click here to email about cottage holiday





(click image to see more)



01823 665500,
Click here to email about cottage holiday





(click image to see more)



01823 680447,
Click here to email about cottage holiday





(click image to see more)



01934 750207,07900273722
Click here to email about cottage holiday





(click image to see more)



01278 652216,
Click here to email about cottage holiday





(click image to see more)



01823 698229,07971958458
Click here to email about cottage holiday





(click image to see more)



01935 840964,07974 941406
Click here to email about cottage holiday





(click image to see more)



01935 840964,07974 941406
Click here to email about cottage holiday





(click image to see more)

Granary
Country/county/town:
England / Somerset / Taunton
Sleeps:
From 2 to 5
Number of bedrooms:
3
Weekly price:
From 350 GBP to 895 GBP
Quality Rating:
4 star
Facilities: Dog friendly (2 dogs welcome), Hot tub, Own pool, Free internet access



01823 490828,0787 603 1910
Click here to email about cottage holiday





(click image to see more)



01278 652216,
Click here to email about cottage holiday





(click image to see more)



01934 712157,07880540738
Click here to email about cottage holiday





(click image to see more)



01278671724,
Click here to email about cottage holiday





(click image to see more)



01934 744772,
Click here to email about cottage holiday





(click image to see more)



01460 63479,
Click here to email about cottage holiday





(click image to see more)



01598741289,07969123540
Click here to email about cottage holiday





(click image to see more)



01823 431622,07813 821475
Click here to email about cottage holiday





(click image to see more)



01643 702789,
Click here to email about cottage holiday





(click image to see more)



01278 652216,
Click here to email about cottage holiday





(click image to see more)



01458 274 767,
Click here to email about cottage holiday





(click image to see more)

Lavender Barn
Country/county/town:
England / Somerset / Halse
Sleeps:
From 6 to 12
Number of bedrooms:
6
Weekly price:
From 1750 GBP to 4200 GBP
Quality Rating:
5 star
Facilities: Dog friendly (2 dogs welcome), Hot tub, Own pool, Free internet access



01823 431622,07813 821475
Click here to email about cottage holiday


Country Cottages Online.Net includes UK self catering and self catering overseas and is a trading name of XE Website Solutions Ltd.
Company registered office is: 17 Fennfields Rd, South Woodham, Essex, CM3 5RZ.
Our company registration number is: 3991504 and our VAT registration number: is 104 353357

copyright © 2010 countrycottagesonline.net - ALL RIGHTS RESERVED