Cookies and Privacy
|
Terms of use
|
Contact
&
FAQ
|
Advertise
|
Help
|
Add us to Bookmarks
Translate to other languages



MID-WEEK BREAK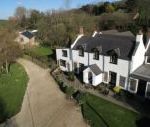 Large 16th century Manor House, Stonebarrow Manor is ideal for Family gatherings & Large Group holidays of up to 37 people.Weddings, Special Birthdays or Anniversaries, Reunions, Corporate Training an...
SPECIAL OFFERS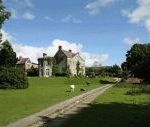 Beautiful, well appointed Georgian Mansion with spacious and comfortable accommodation,with modern central heating system and log fire, a pleasure at any season. Now with outdoor hot tub from December...
FEATURED OFFER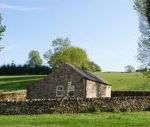 Enjoying stunning views over moorland from its peaceful and private position, Yeka Byre Cottage offers a peaceful retreat. We have converted a traditional sheep byre into a beautiful country holiday c...
Advertise your holiday cottage rentals here.
One bedroom country cottages and holiday accommodation in England
The following list of self-catering holiday cottages and apartments in England offers one bedroom accommodation for single people or couples. Please click on any of the images shown to view details of the holiday accommodation or use the Feature Pages menu on the left to browse through more accommodation.
Cottages in your chosen area



(click image to see more)



01598763693,
Click here to email about cottage holiday







(click image to see more)



020 8 998 4941 , 0 796 185 7062
Click here to email about cottage holiday







(click image to see more)



01244 500 540,
Click here to email about cottage holiday







(click image to see more)



01244 500 540,
Click here to email about cottage holiday







(click image to see more)



01244 500 540,
Click here to email about cottage holiday







(click image to see more)



+44(0)1827 872437,
Click here to email about cottage holiday







(click image to see more)



01228 670615,
Click here to email about cottage holiday







(click image to see more)



01449 711366,07753 744499
Click here to email about cottage holiday







(click image to see more)



01244 500 540,
Click here to email about cottage holiday







(click image to see more)



01244 500 540,
Click here to email about cottage holiday







(click image to see more)



01244 500 540,
Click here to email about cottage holiday







(click image to see more)



01404 861173,
Click here to email about cottage holiday







(click image to see more)



01787 211 115,
Click here to email about cottage holiday







(click image to see more)



01244 500 540,
Click here to email about cottage holiday







(click image to see more)



0800 772 3101,
Click here to email about cottage holiday







(click image to see more)



01787 211 115,
Click here to email about cottage holiday







(click image to see more)



01787 211 115,
Click here to email about cottage holiday







(click image to see more)



01244 500 540,
Click here to email about cottage holiday







(click image to see more)



01522 703406,
Click here to email about cottage holiday







(click image to see more)



01244 500 540,
Click here to email about cottage holiday







(click image to see more)



01885400221,07890921686
Click here to email about cottage holiday







(click image to see more)



01244 500 540,
Click here to email about cottage holiday







(click image to see more)



01244 500 540,
Click here to email about cottage holiday







(click image to see more)



01244 500 540,
Click here to email about cottage holiday







(click image to see more)



07447940106,
Click here to email about cottage holiday







(click image to see more)



01244 500 540,
Click here to email about cottage holiday







(click image to see more)



01244 500 540,
Click here to email about cottage holiday







(click image to see more)



,
Click here to email about cottage holiday







(click image to see more)



01278 652216,
Click here to email about cottage holiday







(click image to see more)



01608 658278,0771 729 6993
Click here to email about cottage holiday







(click image to see more)



01262673743,07949 305227
Click here to email about cottage holiday







(click image to see more)



01677460317,07934536853
Click here to email about cottage holiday







(click image to see more)



01884 34656,07742 938676
Click here to email about cottage holiday







(click image to see more)



01225 448 757,
Click here to email about cottage holiday







(click image to see more)



01404 861173,
Click here to email about cottage holiday







(click image to see more)



,07989960588
Click here to email about cottage holiday







(click image to see more)



01728 660242,0776 459 0003
Click here to email about cottage holiday







(click image to see more)



01384 390520,07860 349456
Click here to email about cottage holiday







(click image to see more)



01244 500 540,
Click here to email about cottage holiday







(click image to see more)



0116 240 2238, 07952 653 827
Click here to email about cottage holiday







(click image to see more)



+44(0)1983 563 496,
Click here to email about cottage holiday







(click image to see more)



01442 843664,07801555121
Click here to email about cottage holiday







(click image to see more)



01244 500 540,
Click here to email about cottage holiday







(click image to see more)



01590 645 941,
Click here to email about cottage holiday







(click image to see more)



01473811755,
Click here to email about cottage holiday







(click image to see more)



01278 734 825,
Click here to email about cottage holiday







(click image to see more)



01244 500 540,
Click here to email about cottage holiday







(click image to see more)



,
Click here to email about cottage holiday







(click image to see more)



01244 500 540,
Click here to email about cottage holiday







(click image to see more)



0117 937 2649,0779 298 0087
Click here to email about cottage holiday







(click image to see more)



01244 500 540,
Click here to email about cottage holiday







(click image to see more)



01452 760243,
Click here to email about cottage holiday







(click image to see more)



01244 500 540,
Click here to email about cottage holiday







(click image to see more)



01244 500 540,
Click here to email about cottage holiday







(click image to see more)



01488 638225,07767 355435
Click here to email about cottage holiday







(click image to see more)



01244 500 540,
Click here to email about cottage holiday







(click image to see more)



01404 861147,07710 898807
Click here to email about cottage holiday







(click image to see more)



01664444730,07826 125 135
Click here to email about cottage holiday







(click image to see more)



01244 500 540,
Click here to email about cottage holiday







(click image to see more)



01244 500 540,
Click here to email about cottage holiday







(click image to see more)



01787 211 115,
Click here to email about cottage holiday







(click image to see more)



01244 500 540,
Click here to email about cottage holiday







(click image to see more)



01244 500 540,
Click here to email about cottage holiday







(click image to see more)



01884 34656,07742 938676
Click here to email about cottage holiday







(click image to see more)



01787 211 115,
Click here to email about cottage holiday







(click image to see more)



01244 500 540,
Click here to email about cottage holiday







(click image to see more)



01244 500 540,
Click here to email about cottage holiday







(click image to see more)



01948 890 245,
Click here to email about cottage holiday







(click image to see more)



01244 500 540,
Click here to email about cottage holiday







(click image to see more)



01787 211 115,
Click here to email about cottage holiday







(click image to see more)



01787 211 115,
Click here to email about cottage holiday







(click image to see more)



01787 211 115,
Click here to email about cottage holiday







(click image to see more)



01244 500 540,
Click here to email about cottage holiday







(click image to see more)



01244 500 540,
Click here to email about cottage holiday







(click image to see more)



01787 211 115,
Click here to email about cottage holiday







(click image to see more)



01548 521272,
Click here to email about cottage holiday







(click image to see more)



01244 500 540,
Click here to email about cottage holiday







(click image to see more)



01244 500 540,
Click here to email about cottage holiday







(click image to see more)



01598710238,
Click here to email about cottage holiday







(click image to see more)



01244 500 540,
Click here to email about cottage holiday







(click image to see more)



01548 521272,
Click here to email about cottage holiday







(click image to see more)



01590 642830,07840 984878
Click here to email about cottage holiday







(click image to see more)



01884 820296,078 555 82 374
Click here to email about cottage holiday







(click image to see more)



01787 211 115,
Click here to email about cottage holiday







(click image to see more)



01548 830 168,
Click here to email about cottage holiday







(click image to see more)



01244 500 540,
Click here to email about cottage holiday







(click image to see more)



01354 740199,
Click here to email about cottage holiday







(click image to see more)



,
Click here to email about cottage holiday







(click image to see more)



0800 772 3101,
Click here to email about cottage holiday







(click image to see more)



01308 424116,07714289492
Click here to email about cottage holiday







(click image to see more)



01354 740199,
Click here to email about cottage holiday







(click image to see more)



01752 216645,07817749091
Click here to email about cottage holiday







(click image to see more)



01986893133,
Click here to email about cottage holiday







(click image to see more)



,07719404636
Click here to email about cottage holiday







(click image to see more)



01244 500 540,
Click here to email about cottage holiday







(click image to see more)



+44(0)1263 768 606,07867765873
Click here to email about cottage holiday







(click image to see more)



01244 500 540,
Click here to email about cottage holiday







(click image to see more)



01458 250375,07779 017922
Click here to email about cottage holiday







(click image to see more)



07711 526252,07711 526252
Click here to email about cottage holiday







(click image to see more)



01787 211 115,
Click here to email about cottage holiday




1
2
next >>
Country Cottages Online.Net includes UK self catering and self catering overseas and is a trading name of XE Website Solutions Ltd.
Company registered office is: 17 Fennfields Rd, South Woodham, Essex, CM3 5RZ.
Our company registration number is: 3991504 and our VAT registration number: is 104 353357

copyright © 2010 countrycottagesonline.net - ALL RIGHTS RESERVED