Cookies and Privacy
|
Terms of use
|
Contact
&
FAQ
|
Advertise
|
Help
|
Add us to Bookmarks
Translate to other languages



MID-WEEK BREAK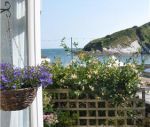 Seaside cottage next to South West Coastal Path and 50 yards from the easily accessible beach in North Devon. Pet-friendly. Self catering accommodation for 4 people. Short breaks available. 2 pubs ...
SPECIAL OFFERS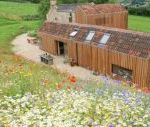 Starfall is a wonderful rural retreat nestling in the beautiful tranquil countryside close to Bath. This unique holiday home features a stunning modern interior with stylish furnishings as well as won...
FEATURED OFFER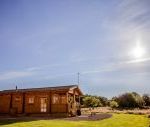 IDEAL FOR FOREST HOLIDAY- WEST MIDLAND SAFARI PARK- SEVERN VALLEY RAILWAY- GO APE, DISCOUNTED TICKETS AVAILABLE! WE NOW HAVE A HOT TUB FOR THOSE ROMANTIC HONEYMOON OR SPECIAL OCCASION HOLIDAYS! WI...
Advertise your holiday cottage rentals here.
Self-catering country cottages with a jacuzzi, hot tub, or spa bath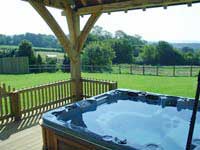 For those of us who enjoy a spot of pampering and special treatment on holiday, click on the following cottage photographs shown below to find cottages with an indoor or outdoor hot tub, spa or whirlpool bath.
These cottage links may be useful to find holiday cottages with hot tubs in England, Ireland, Scotland and Wales.
Some opt for cottages with indoor hot tubs whereas others think that outdoor hot tubs are best. Whichever you prefer, we trust you will enjoy browsing through the cottages here.
---
Cottages in your chosen area



(click image to see more)



01778590596,07703471664
Click here to email about cottage holiday







(click image to see more)



020 8 998 4941 , 0 796 185 7062
Click here to email about cottage holiday







(click image to see more)



01778590596,07703471664
Click here to email about cottage holiday







(click image to see more)



,
Click here to email about cottage holiday







(click image to see more)



01430449120,07854629777
Click here to email about cottage holiday







(click image to see more)



01598763693,
Click here to email about cottage holiday







(click image to see more)



020 8 998 4941 , 0 796 185 7062
Click here to email about cottage holiday







(click image to see more)



01934 842078,
Click here to email about cottage holiday







(click image to see more)



01228 791318,07808586950
Click here to email about cottage holiday







(click image to see more)



01271 88 33 39,
Click here to email about cottage holiday







(click image to see more)



01308 424116,07714289492
Click here to email about cottage holiday







(click image to see more)



01244 500 540,
Click here to email about cottage holiday







(click image to see more)



01823 461508,0777 6188646
Click here to email about cottage holiday







(click image to see more)



01823 681018,07837063054
Click here to email about cottage holiday







(click image to see more)



01360 850001,07585446993
Click here to email about cottage holiday







(click image to see more)



01449 711366,07753 744499
Click here to email about cottage holiday







(click image to see more)



01237 475118,07967670229
Click here to email about cottage holiday







(click image to see more)



01885 400 328 , 07709 229 544
Click here to email about cottage holiday







(click image to see more)



01993 817212,
Click here to email about cottage holiday







(click image to see more)



01341 450248,
Click here to email about cottage holiday







(click image to see more)



01224589282,
Click here to email about cottage holiday







(click image to see more)



01754 890131,07845 900178
Click here to email about cottage holiday







(click image to see more)



01745812454,07917121715
Click here to email about cottage holiday







(click image to see more)



01984 640920,
Click here to email about cottage holiday







(click image to see more)



01764 662609,07814 507254
Click here to email about cottage holiday







(click image to see more)



01404 861105,07749 614499
Click here to email about cottage holiday







(click image to see more)



01526 398492,07712 771102
Click here to email about cottage holiday







(click image to see more)



01993 817212,
Click here to email about cottage holiday







(click image to see more)



01239682632,07901530517
Click here to email about cottage holiday







(click image to see more)



01643 705244,
Click here to email about cottage holiday







(click image to see more)



01544 340 241,
Click here to email about cottage holiday







(click image to see more)



01535 646 793,07769860600
Click here to email about cottage holiday







(click image to see more)



01823 490828,0787 603 1910
Click here to email about cottage holiday







(click image to see more)



01502 564475,
Click here to email about cottage holiday







(click image to see more)



01288361494,07813594056
Click here to email about cottage holiday







(click image to see more)



01289 384938,07703 633741
Click here to email about cottage holiday







(click image to see more)



01691 780388,
Click here to email about cottage holiday







(click image to see more)



01752 216645,07817749091
Click here to email about cottage holiday







(click image to see more)



01490 412367,07835740397
Click here to email about cottage holiday







(click image to see more)



07941326120,
Click here to email about cottage holiday







(click image to see more)



01691 780388,
Click here to email about cottage holiday







(click image to see more)



01278 652216,
Click here to email about cottage holiday







(click image to see more)



07842 398247,Robert Rankin 07842 396980
Click here to email about cottage holiday







(click image to see more)



01691 718 115,07764788579
Click here to email about cottage holiday







(click image to see more)



01823 480570,07980 601670
Click here to email about cottage holiday







(click image to see more)



01747 811243,07767 686379
Click here to email about cottage holiday







(click image to see more)



01440785552,07785790823
Click here to email about cottage holiday







(click image to see more)



01727 869619,07763399654
Click here to email about cottage holiday







(click image to see more)



01308 424116,07714289492
Click here to email about cottage holiday







(click image to see more)



01453 883147,
Click here to email about cottage holiday







(click image to see more)



01935 840964,07974 941406
Click here to email about cottage holiday







(click image to see more)



07788560273,07788560273
Click here to email about cottage holiday







(click image to see more)



01823 431622,07813 821475
Click here to email about cottage holiday







(click image to see more)



01884 34656,07742 938676
Click here to email about cottage holiday







(click image to see more)



01244 500 540,
Click here to email about cottage holiday







(click image to see more)



01225 448 757,
Click here to email about cottage holiday







(click image to see more)



01473 785122,
Click here to email about cottage holiday







(click image to see more)



,07747 116 882
Click here to email about cottage holiday







(click image to see more)



0844 414 8080,
Click here to email about cottage holiday







(click image to see more)



441271860101,441271860101
Click here to email about cottage holiday







(click image to see more)



,07989960588
Click here to email about cottage holiday







(click image to see more)



01477518155,
Click here to email about cottage holiday







(click image to see more)



01244 500 540,
Click here to email about cottage holiday







(click image to see more)



01278 652216,
Click here to email about cottage holiday







(click image to see more)



01244 500 540,
Click here to email about cottage holiday







(click image to see more)



01691 780388,
Click here to email about cottage holiday







(click image to see more)



01993 70 22 52,
Click here to email about cottage holiday







(click image to see more)



01686 430 491,07811 704 591
Click here to email about cottage holiday







(click image to see more)



01278 652216,
Click here to email about cottage holiday







(click image to see more)



01758 612 536,
Click here to email about cottage holiday







(click image to see more)



01993 817212,
Click here to email about cottage holiday







(click image to see more)



01823 665500,
Click here to email about cottage holiday







(click image to see more)



01228 670615,
Click here to email about cottage holiday







(click image to see more)



0844 414 8080,
Click here to email about cottage holiday







(click image to see more)



01993 817212,
Click here to email about cottage holiday







(click image to see more)



07842 398247,Robert Rankin 07842 396980
Click here to email about cottage holiday







(click image to see more)



01633 677981,07941315781
Click here to email about cottage holiday







(click image to see more)



01629 732428,
Click here to email about cottage holiday







(click image to see more)



+44(0)1283 820 917,
Click here to email about cottage holiday







(click image to see more)



01278 652216,
Click here to email about cottage holiday







(click image to see more)



01935 840964,07974 941406
Click here to email about cottage holiday







(click image to see more)



01354 740199,
Click here to email about cottage holiday







(click image to see more)



07842 398247,Robert Rankin 07842 396980
Click here to email about cottage holiday







(click image to see more)



01664 565 900,
Click here to email about cottage holiday







(click image to see more)



01823 431622,07813 821475
Click here to email about cottage holiday







(click image to see more)



01884 34656,07742 938676
Click here to email about cottage holiday







(click image to see more)



,
Click here to email about cottage holiday







(click image to see more)



01780410507,
Click here to email about cottage holiday







(click image to see more)



01237 475118,07967670229
Click here to email about cottage holiday







(click image to see more)



01948 890 245,
Click here to email about cottage holiday







(click image to see more)



01823 480570,07980 601670
Click here to email about cottage holiday







(click image to see more)



01993 70 22 52,
Click here to email about cottage holiday







(click image to see more)



01691 780388,
Click here to email about cottage holiday







(click image to see more)



0844 414 8080,
Click here to email about cottage holiday







(click image to see more)



01288361494,07813594056
Click here to email about cottage holiday







(click image to see more)



01228 670615,
Click here to email about cottage holiday







(click image to see more)



01858545273,07859924395
Click here to email about cottage holiday







(click image to see more)



01629 732428,
Click here to email about cottage holiday







(click image to see more)



01297 560 853,
Click here to email about cottage holiday







(click image to see more)



01267 290828,07989851268
Click here to email about cottage holiday




1
2
next >>
Country Cottages Online.Net includes UK self catering and self catering overseas and is a trading name of XE Website Solutions Ltd.
Company registered office is: 17 Fennfields Rd, South Woodham, Essex, CM3 5RZ.
Our company registration number is: 3991504 and our VAT registration number: is 104 353357

copyright © 2010 countrycottagesonline.net - ALL RIGHTS RESERVED