Cookies and Privacy
|
Terms of use
|
Contact
&
FAQ
|
Advertise
|
Help
|
Add us to Bookmarks
Translate to other languages



MID-WEEK BREAK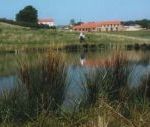 Six luxuriously renovated cottages in a traditional Lincolnshire farmyard. Eco-friendly with Broadband Internet access. Winner of the 2005 Best Self Catering Holiday of the Year in the East Midlands a...
SPECIAL OFFERS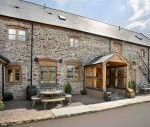 Two stunning luxury barn conversions both set in South Herefordshire within 5 miles of each other. Both properties boast stunning views. Penblaith Barn sleeps 16/18 in 8 ensuite bedrooms. The Grana...
FEATURED OFFER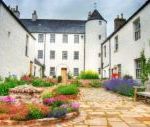 Luxury 5 star holiday accommodation in the guest wing of 1670s listed mansion, on a 140 Acre country estate, in the Royal Burgh of Inverurie near Aberdeen. Set in a stunning location at the foot of B...
Advertise your holiday cottage rentals here.
Holiday cottages near a sandy beach
Holiday cottages near a sandy beach, rent for a self catering holiday by the sea. Whether you prefer to find a cottage with a beach nearby in England, Scotland, Wales or Ireland we hope you find the right cottage for you quickly and easily and that you have a great time.
Cottages in your chosen area



(click image to see more)



01202 761135,
Click here to email about cottage holiday







(click image to see more)



01840 213 509,
Click here to email about cottage holiday







(click image to see more)



01244 500 540,
Click here to email about cottage holiday







(click image to see more)



01244 500 540,
Click here to email about cottage holiday







(click image to see more)



01244 500 540,
Click here to email about cottage holiday







(click image to see more)



01341 450248,
Click here to email about cottage holiday







(click image to see more)



01244 500 540,
Click here to email about cottage holiday







(click image to see more)



01244 500 540,
Click here to email about cottage holiday







(click image to see more)



01244 500 540,
Click here to email about cottage holiday







(click image to see more)



01244 500 540,
Click here to email about cottage holiday







(click image to see more)



01665577596,
Click here to email about cottage holiday







(click image to see more)



01244 500 540,
Click here to email about cottage holiday







(click image to see more)



01244 500 540,
Click here to email about cottage holiday







(click image to see more)



01244 500 540,
Click here to email about cottage holiday







(click image to see more)



01507 578 435,
Click here to email about cottage holiday







(click image to see more)



353-(0)27-74436 & 001-973-335-6478,
Click here to email about cottage holiday







(click image to see more)



01244 500 540,
Click here to email about cottage holiday







(click image to see more)



01244 500 540,
Click here to email about cottage holiday







(click image to see more)



020 7723 6484,07968878469
Click here to email about cottage holiday







(click image to see more)



01598 753 757, 07592 870 929
Click here to email about cottage holiday







(click image to see more)



01384 878287,07941 148340
Click here to email about cottage holiday







(click image to see more)



01244 500 540,
Click here to email about cottage holiday







(click image to see more)



+44(0)1305 760 120,
Click here to email about cottage holiday







(click image to see more)



01823 680611,07977 141596
Click here to email about cottage holiday







(click image to see more)



01244 500 540,
Click here to email about cottage holiday







(click image to see more)



01262673743,07949 305227
Click here to email about cottage holiday







(click image to see more)



01862832831,07531471773
Click here to email about cottage holiday







(click image to see more)



441271860101,441271860101
Click here to email about cottage holiday







(click image to see more)



01244 500 540,
Click here to email about cottage holiday







(click image to see more)



01244 500 540,
Click here to email about cottage holiday







(click image to see more)



+44(0)1983 563 496,
Click here to email about cottage holiday







(click image to see more)



01993 70 22 52,
Click here to email about cottage holiday







(click image to see more)



07920772797,07920772797
Click here to email about cottage holiday







(click image to see more)



01598741289,07969123540
Click here to email about cottage holiday







(click image to see more)



01244 500 540,
Click here to email about cottage holiday







(click image to see more)



01244 500 540,
Click here to email about cottage holiday







(click image to see more)



01758 612 536,
Click here to email about cottage holiday







(click image to see more)



01244 500 540,
Click here to email about cottage holiday







(click image to see more)



01485 528108,07768 340477
Click here to email about cottage holiday







(click image to see more)



01671403905,07733372055
Click here to email about cottage holiday







(click image to see more)



+353-66-9158223,+353-87-9475256
Click here to email about cottage holiday







(click image to see more)



07729207855,07729207855
Click here to email about cottage holiday







(click image to see more)



01437 720 616,07970 439310
Click here to email about cottage holiday







(click image to see more)



07746 844 354,07746 844 354
Click here to email about cottage holiday







(click image to see more)



01244 500 540,
Click here to email about cottage holiday







(click image to see more)



01262673743,07949 305227
Click here to email about cottage holiday







(click image to see more)



07855492472,07855492472
Click here to email about cottage holiday







(click image to see more)



01244 500 540,
Click here to email about cottage holiday







(click image to see more)



01288361494,07813594056
Click here to email about cottage holiday







(click image to see more)



07920772797,07920772797
Click here to email about cottage holiday







(click image to see more)



01255 222431,07785 728920
Click here to email about cottage holiday







(click image to see more)



01880 770232,
Click here to email about cottage holiday







(click image to see more)



01244 500 540,
Click here to email about cottage holiday







(click image to see more)



01650 521 479, 07766 312508
Click here to email about cottage holiday







(click image to see more)



01244 500 540,
Click here to email about cottage holiday







(click image to see more)



01244 500 540,
Click here to email about cottage holiday







(click image to see more)



01244 500 540,
Click here to email about cottage holiday







(click image to see more)



07889 409050,07802 226039
Click here to email about cottage holiday







(click image to see more)



01308 422575,07850745052
Click here to email about cottage holiday







(click image to see more)



07860 723723,07860 723723
Click here to email about cottage holiday







(click image to see more)



016655 78 263,
Click here to email about cottage holiday







(click image to see more)



0191 3883752,07712 657161
Click here to email about cottage holiday







(click image to see more)



01726 67111,
Click here to email about cottage holiday







(click image to see more)



01244 500 540,
Click here to email about cottage holiday







(click image to see more)



01244 500 540,
Click here to email about cottage holiday







(click image to see more)



01244 500 540,
Click here to email about cottage holiday







(click image to see more)



01792 386668,07795177663
Click here to email about cottage holiday







(click image to see more)



01244 500 540,
Click here to email about cottage holiday







(click image to see more)



01244 500 540,
Click here to email about cottage holiday







(click image to see more)



01761 232 771,
Click here to email about cottage holiday







(click image to see more)



01297 560 853,
Click here to email about cottage holiday







(click image to see more)



01244 500 540,
Click here to email about cottage holiday







(click image to see more)



01244 500 540,
Click here to email about cottage holiday







(click image to see more)



01245 259 027 , 07737 969 851
Click here to email about cottage holiday







(click image to see more)



01244 500 540,
Click here to email about cottage holiday







(click image to see more)



01244 500 540,
Click here to email about cottage holiday







(click image to see more)



01508 538295,
Click here to email about cottage holiday







(click image to see more)



0035 3646683150,
Click here to email about cottage holiday







(click image to see more)



01244 500 540,
Click here to email about cottage holiday







(click image to see more)



01244 500 540,
Click here to email about cottage holiday







(click image to see more)



07860 723723,07860 723723
Click here to email about cottage holiday







(click image to see more)



01244 500 540,
Click here to email about cottage holiday







(click image to see more)



01206230332,
Click here to email about cottage holiday




Country Cottages Online.Net includes UK self catering and self catering overseas and is a trading name of XE Website Solutions Ltd.
Company registered office is: 17 Fennfields Rd, South Woodham, Essex, CM3 5RZ.
Our company registration number is: 3991504 and our VAT registration number: is 104 353357

copyright © 2010 countrycottagesonline.net - ALL RIGHTS RESERVED