Cookies and Privacy
|
Terms of use
|
Contact
&
FAQ
|
Advertise
|
Help
|
Add us to Bookmarks
Translate to other languages



MID-WEEK BREAK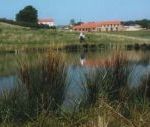 Six luxuriously renovated cottages in a traditional Lincolnshire farmyard. Eco-friendly with Broadband Internet access. Winner of the 2005 Best Self Catering Holiday of the Year in the East Midlands a...
SPECIAL OFFERS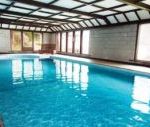 Three Gates is a wonderfully converted 17th Century farm located 3 miles from the beautiful town of Bampton in Devon; there are 5 high-quality holiday cottages on the farm sleeping from 2-6 guests (22...
FEATURED OFFER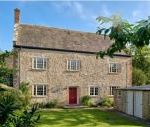 A traditional stone-built Grade II listed cottage near Weymouth, Dorset, providing 5 bedrooms on first and second floors to sleep 8 people plus a cot; comfortable tastefully decorated rooms with ingle...
Advertise your holiday cottage rentals here.
Holiday cottages in Scotland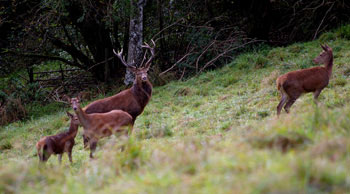 Holiday cottages and self-catering accommodation in Scotland.

Click on any photographs shown below to display details of the holiday cottages and self-catering accommodation in Scotland.
Book a self catering holiday cottage to explore the wealth of nature and fabulous scenery that Scotland offers.
More holiday cottages in Scotland and self-catering accommodation can be found by using the menus on the left. The Cottage Search will enable you to enter your own requirements of a holiday cottage or log cabin.
---
Cottages in your chosen area



(click image to see more)



01244 500 540,
Click here to email about cottage holiday







(click image to see more)



07788 780078,07788 780078
Click here to email about cottage holiday







(click image to see more)



01360 850001,07585446993
Click here to email about cottage holiday







(click image to see more)



07842 398247,Robert Rankin 07842 396980
Click here to email about cottage holiday







(click image to see more)



01852 200333,
Click here to email about cottage holiday







(click image to see more)



01224589282,
Click here to email about cottage holiday







(click image to see more)



01764 662609,07814 507254
Click here to email about cottage holiday







(click image to see more)



01244 500 540,
Click here to email about cottage holiday







(click image to see more)



01244 500 540,
Click here to email about cottage holiday







(click image to see more)



01557 840 273,0780 329 7002
Click here to email about cottage holiday







(click image to see more)



01244 500 540,
Click here to email about cottage holiday







(click image to see more)



013398 81610,
Click here to email about cottage holiday







(click image to see more)



01289 384938,07703 633741
Click here to email about cottage holiday







(click image to see more)



07842 398247,Robert Rankin 07842 396980
Click here to email about cottage holiday







(click image to see more)



07842 398247,Robert Rankin 07842 396980
Click here to email about cottage holiday







(click image to see more)



0845 680 5431,
Click here to email about cottage holiday







(click image to see more)



01862832831,07531471773
Click here to email about cottage holiday







(click image to see more)



07583 436040,07583 436040
Click here to email about cottage holiday







(click image to see more)



01244 500 540,
Click here to email about cottage holiday







(click image to see more)



01244 500 540,
Click here to email about cottage holiday







(click image to see more)



01244 500 540,
Click here to email about cottage holiday







(click image to see more)



013398 85229,07796 681610
Click here to email about cottage holiday







(click image to see more)



01244 500 540,
Click here to email about cottage holiday







(click image to see more)



01887830803,07818401235
Click here to email about cottage holiday







(click image to see more)



01261 821552,07900 255760
Click here to email about cottage holiday







(click image to see more)



07842 398247,Robert Rankin 07842 396980
Click here to email about cottage holiday







(click image to see more)



07842 398247,Robert Rankin 07842 396980
Click here to email about cottage holiday







(click image to see more)



+44(0)1651 851 485,
Click here to email about cottage holiday







(click image to see more)



01244 500 540,
Click here to email about cottage holiday







(click image to see more)



01671403905,07733372055
Click here to email about cottage holiday







(click image to see more)



01244 500 540,
Click here to email about cottage holiday







(click image to see more)



01244 500 540,
Click here to email about cottage holiday







(click image to see more)



07842 398247,Robert Rankin 07842 396980
Click here to email about cottage holiday







(click image to see more)



01244 500 540,
Click here to email about cottage holiday







(click image to see more)



07842 398247,Robert Rankin 07842 396980
Click here to email about cottage holiday







(click image to see more)



0845 680 5431,
Click here to email about cottage holiday







(click image to see more)



01244 500 540,
Click here to email about cottage holiday







(click image to see more)



01244 500 540,
Click here to email about cottage holiday







(click image to see more)



07719023656,07719023656
Click here to email about cottage holiday







(click image to see more)



01880 770232,
Click here to email about cottage holiday







(click image to see more)



01880 770232,
Click here to email about cottage holiday







(click image to see more)



01244 500 540,
Click here to email about cottage holiday







(click image to see more)



01244 500 540,
Click here to email about cottage holiday







(click image to see more)



013398 81610,
Click here to email about cottage holiday







(click image to see more)



07842 398247,Robert Rankin 07842 396980
Click here to email about cottage holiday







(click image to see more)



01244 500 540,
Click here to email about cottage holiday







(click image to see more)



0141 334 7222 ,07964 917 462
Click here to email about cottage holiday







(click image to see more)



01884 849369,07971978767
Click here to email about cottage holiday







(click image to see more)



01851621771,07789884112
Click here to email about cottage holiday







(click image to see more)



01244 500 540,
Click here to email about cottage holiday







(click image to see more)



01224 314 673,
Click here to email about cottage holiday







(click image to see more)



01261 821552,07900 255760
Click here to email about cottage holiday







(click image to see more)



01887 820260,
Click here to email about cottage holiday







(click image to see more)



01667461027,07876032329
Click here to email about cottage holiday







(click image to see more)



01244 500 540,
Click here to email about cottage holiday







(click image to see more)



+44(0)1567 820 990,07747862641
Click here to email about cottage holiday







(click image to see more)



+44(0)1567 820 990,07747862641
Click here to email about cottage holiday







(click image to see more)



01671 404085,0781 315 6533
Click here to email about cottage holiday







(click image to see more)



01244 500 540,
Click here to email about cottage holiday







(click image to see more)



01349867053,07518388957
Click here to email about cottage holiday







(click image to see more)



01244 500 540,
Click here to email about cottage holiday







(click image to see more)



01764652586,
Click here to email about cottage holiday







(click image to see more)



01244 500 540,
Click here to email about cottage holiday







(click image to see more)



01542 860263,07818 411325
Click here to email about cottage holiday







(click image to see more)



07842 398247,Robert Rankin 07842 396980
Click here to email about cottage holiday




Country Cottages Online.Net includes UK self catering and self catering overseas and is a trading name of XE Website Solutions Ltd.
Company registered office is: 17 Fennfields Rd, South Woodham, Essex, CM3 5RZ.
Our company registration number is: 3991504 and our VAT registration number: is 104 353357

copyright © 2010 countrycottagesonline.net - ALL RIGHTS RESERVED