Cookies and Privacy
|
Terms of use
|
Contact
&
FAQ
|
Advertise
|
Help
|
Add us to Bookmarks
Translate to other languages



MID-WEEK BREAK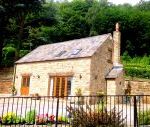 The lodge has been beautifully styled throughout having a modern yet elegant country charm. The sitting room includes a large fireplace with WOOD BURNER, two deep cushion filled sofas, dining table, S...
SPECIAL OFFERS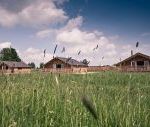 Fox Den Lodge is a brand new luxury lodge, set in the peace and quiet of the historic Fenland. Fox Den has far reaching views across the landscape. The lodge has a lovely hot tub, log burner, large ve...
FEATURED OFFER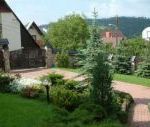 Your money goes a long way in Poland. Comfortable 5 bedroom holiday home on the edge of a small spa and ski town in between Cracow and Zakopane in the hills of southern Poland. Beautiful views. Good ...
Advertise your holiday cottage rentals here.
Holiday lets with a swimming pool
Holiday lets with a swimming pool; the following holiday lets all have access to swimming pools or their own private swimming pools. Please click on any photographs shown to find out more about each of the holiday lets and type of swimming pool.
Useful related pages:
Holiday lets with private swimming pool for exclusive use
Cottages in your chosen area



(click image to see more)



01840 213 509,
Click here to email about cottage holiday







(click image to see more)



07812996967,07812996967
Click here to email about cottage holiday







(click image to see more)



01271 88 33 39,
Click here to email about cottage holiday







(click image to see more)



01823 461508,0777 6188646
Click here to email about cottage holiday







(click image to see more)



01752 895629,07715 697641
Click here to email about cottage holiday







(click image to see more)



01237 475118,07967670229
Click here to email about cottage holiday







(click image to see more)



01224589282,
Click here to email about cottage holiday







(click image to see more)



07989 305023,07989 305023
Click here to email about cottage holiday







(click image to see more)



01984 640920,
Click here to email about cottage holiday







(click image to see more)



01948661168,
Click here to email about cottage holiday







(click image to see more)



01458 274 767,
Click here to email about cottage holiday







(click image to see more)



01522 703406,
Click here to email about cottage holiday







(click image to see more)



01544 340 241,
Click here to email about cottage holiday







(click image to see more)



01823 490828,0787 603 1910
Click here to email about cottage holiday







(click image to see more)



01458 274 767,
Click here to email about cottage holiday







(click image to see more)



01288361494,07813594056
Click here to email about cottage holiday







(click image to see more)



01823 665500,
Click here to email about cottage holiday







(click image to see more)



01823 665500,
Click here to email about cottage holiday







(click image to see more)



01493722523,
Click here to email about cottage holiday







(click image to see more)



01522 703406,
Click here to email about cottage holiday







(click image to see more)



01598741289,07969123540
Click here to email about cottage holiday







(click image to see more)



01803 875044,07946378137
Click here to email about cottage holiday







(click image to see more)



07941326120,
Click here to email about cottage holiday







(click image to see more)



01458 274 767,
Click here to email about cottage holiday







(click image to see more)



01278 652216,
Click here to email about cottage holiday







(click image to see more)



01805 603305,
Click here to email about cottage holiday







(click image to see more)



01244 500 540,
Click here to email about cottage holiday







(click image to see more)



01438871130,07968793189
Click here to email about cottage holiday







(click image to see more)



01453 883147,
Click here to email about cottage holiday







(click image to see more)



01747 820563,Email via website
Click here to email about cottage holiday







(click image to see more)



01935 840964,07974 941406
Click here to email about cottage holiday







(click image to see more)



07788560273,07788560273
Click here to email about cottage holiday







(click image to see more)



01823 431622,07813 821475
Click here to email about cottage holiday







(click image to see more)



01726 850 310,
Click here to email about cottage holiday







(click image to see more)



01884 820296,078 555 82 374
Click here to email about cottage holiday







(click image to see more)



01665 575591,
Click here to email about cottage holiday







(click image to see more)



01278 652216,
Click here to email about cottage holiday







(click image to see more)



01288 362000,
Click here to email about cottage holiday







(click image to see more)



0844 414 8080,
Click here to email about cottage holiday







(click image to see more)



,07855 488058
Click here to email about cottage holiday







(click image to see more)



01803 732170,07710 770290
Click here to email about cottage holiday







(click image to see more)



01993 70 22 52,
Click here to email about cottage holiday







(click image to see more)



01291 672071,07725 314944
Click here to email about cottage holiday







(click image to see more)



01948661168,
Click here to email about cottage holiday







(click image to see more)



01884 849369,07971978767
Click here to email about cottage holiday







(click image to see more)



01278 652216,
Click here to email about cottage holiday







(click image to see more)



01293 528256,
Click here to email about cottage holiday







(click image to see more)



01758 612 536,
Click here to email about cottage holiday







(click image to see more)



01823 431622,07813 821475
Click here to email about cottage holiday







(click image to see more)



01823 665500,
Click here to email about cottage holiday







(click image to see more)



01404 861147,07710 898807
Click here to email about cottage holiday







(click image to see more)



01458 274 767,
Click here to email about cottage holiday







(click image to see more)



07842 398247,Robert Rankin 07842 396980
Click here to email about cottage holiday







(click image to see more)



01629 732428,
Click here to email about cottage holiday







(click image to see more)



01823 665500,
Click here to email about cottage holiday







(click image to see more)



01278 652216,
Click here to email about cottage holiday







(click image to see more)



01935 840964,07974 941406
Click here to email about cottage holiday







(click image to see more)



01606301297,07875382169
Click here to email about cottage holiday







(click image to see more)



01244 500 540,
Click here to email about cottage holiday







(click image to see more)



01395 567181,
Click here to email about cottage holiday







(click image to see more)



01892 532328, 07889 993870
Click here to email about cottage holiday







(click image to see more)



01823 665500,
Click here to email about cottage holiday







(click image to see more)



01892 0854030,
Click here to email about cottage holiday







(click image to see more)



01805 603305,
Click here to email about cottage holiday







(click image to see more)



01237 475118,07967670229
Click here to email about cottage holiday







(click image to see more)



01654 710501,
Click here to email about cottage holiday







(click image to see more)



01993 70 22 52,
Click here to email about cottage holiday







(click image to see more)



0844 414 8080,
Click here to email about cottage holiday







(click image to see more)



01244 500 540,
Click here to email about cottage holiday







(click image to see more)



01288361494,07813594056
Click here to email about cottage holiday







(click image to see more)



01297 560 853,
Click here to email about cottage holiday







(click image to see more)



01823 665500,
Click here to email about cottage holiday







(click image to see more)



01823 665500,
Click here to email about cottage holiday







(click image to see more)



01723 375844,
Click here to email about cottage holiday







(click image to see more)



01823 601644,07711 423456
Click here to email about cottage holiday







(click image to see more)



01550 777121,
Click here to email about cottage holiday







(click image to see more)



+44 (0)1670 780 900,
Click here to email about cottage holiday







(click image to see more)



01643 841123,
Click here to email about cottage holiday







(click image to see more)



01650 521 479, 07766 312508
Click here to email about cottage holiday







(click image to see more)



01291 672071,07725 314944
Click here to email about cottage holiday







(click image to see more)



01244 500 540,
Click here to email about cottage holiday







(click image to see more)



01277 656 579,
Click here to email about cottage holiday







(click image to see more)



01244 500 540,
Click here to email about cottage holiday







(click image to see more)



07793750971,07793 750 971
Click here to email about cottage holiday







(click image to see more)



01751 475396,
Click here to email about cottage holiday







(click image to see more)



07971 573367,07971 573367
Click here to email about cottage holiday







(click image to see more)



01244 500 540,
Click here to email about cottage holiday







(click image to see more)



01503-262730,07825 091470
Click here to email about cottage holiday







(click image to see more)



01278 652216,
Click here to email about cottage holiday







(click image to see more)



01884 820296,078 555 82 374
Click here to email about cottage holiday







(click image to see more)



01823 431622,07813 821475
Click here to email about cottage holiday







(click image to see more)



01633 677981,07941315781
Click here to email about cottage holiday







(click image to see more)



07860 723723,07860 723723
Click here to email about cottage holiday







(click image to see more)



016655 78 263,
Click here to email about cottage holiday







(click image to see more)



01243 544478,0777 333 1108
Click here to email about cottage holiday







(click image to see more)



01761 232 771,07850 354597
Click here to email about cottage holiday







(click image to see more)



01278 652216,
Click here to email about cottage holiday







(click image to see more)



01598 76 333 9,
Click here to email about cottage holiday







(click image to see more)



01261 821552,07900 255760
Click here to email about cottage holiday







(click image to see more)



07733261622,07733261622
Click here to email about cottage holiday




1
2
next >>
Country Cottages Online.Net includes UK self catering and self catering overseas and is a trading name of XE Website Solutions Ltd.
Company registered office is: 17 Fennfields Rd, South Woodham, Essex, CM3 5RZ.
Our company registration number is: 3991504 and our VAT registration number: is 104 353357

copyright © 2010 countrycottagesonline.net - ALL RIGHTS RESERVED