Cookies and Privacy
|
Terms of use
|
Contact
&
FAQ
|
Advertise
|
Help
|
Add us to Bookmarks
Translate to other languages



MID-WEEK BREAK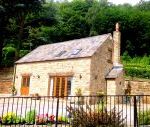 The lodge has been beautifully styled throughout having a modern yet elegant country charm. The sitting room includes a large fireplace with WOOD BURNER, two deep cushion filled sofas, dining table, S...
SPECIAL OFFERS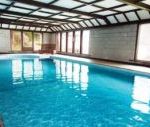 Three Gates is a wonderfully converted 17th Century farm located 3 miles from the beautiful town of Bampton in Devon; there are 5 high-quality holiday cottages on the farm sleeping from 2-6 guests (22...
FEATURED OFFER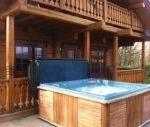 Bespoke Log Cabins, with stylish interiors set in their own secluded spot on a working family farm. Ideally suited for family gatherings, reunions, relaxing family break or that romantic bolthole. Ho...
Advertise your holiday cottage rentals here.
Self catering accommodation for large groups in Devon
When it comes to finding suitable self-catering accommodation for large groups in Devon, large country houses, big cottages and mansions to rent can be popular choices. These types of accommodation tend to appeal to those who all want to stay under the same roof. If you are happy to be in a number of properties but on the same complex you may want to consider renting more than one cottage on a cottage complex in Devon.
Click on photos to find out more information about each cottage in Devon.
Cottages in your chosen area



(click image to see more)



,
Click here to email about cottage holiday







(click image to see more)



07812996967,07812996967
Click here to email about cottage holiday







(click image to see more)



01271 88 33 39,
Click here to email about cottage holiday







(click image to see more)



01752 895629,07715 697641
Click here to email about cottage holiday







(click image to see more)



01237 475118,07967670229
Click here to email about cottage holiday







(click image to see more)



01242 235151,
Click here to email about cottage holiday







(click image to see more)



01404 861173,
Click here to email about cottage holiday







(click image to see more)



01404 861105,07749 614499
Click here to email about cottage holiday







(click image to see more)



01823 665500,
Click here to email about cottage holiday







(click image to see more)



01548 521272,
Click here to email about cottage holiday







(click image to see more)



01548 581270,
Click here to email about cottage holiday







(click image to see more)



01598 753 757, 07592 870 929
Click here to email about cottage holiday







(click image to see more)



01598741289,07969123540
Click here to email about cottage holiday







(click image to see more)



01803 875044,07946378137
Click here to email about cottage holiday







(click image to see more)



,
Click here to email about cottage holiday







(click image to see more)



01805 603305,
Click here to email about cottage holiday







(click image to see more)



01747 820563,Email via website
Click here to email about cottage holiday







(click image to see more)



01404 861173,
Click here to email about cottage holiday







(click image to see more)



01884 820296,078 555 82 374
Click here to email about cottage holiday







(click image to see more)



01409253093,0771 853 5206
Click here to email about cottage holiday







(click image to see more)



441271860101,441271860101
Click here to email about cottage holiday







(click image to see more)



01273276596,07767474247
Click here to email about cottage holiday







(click image to see more)



,07855 488058
Click here to email about cottage holiday







(click image to see more)



01803 732170,07710 770290
Click here to email about cottage holiday







(click image to see more)



01271 883103,
Click here to email about cottage holiday







(click image to see more)



01398 361430,
Click here to email about cottage holiday







(click image to see more)



0844 414 8080,
Click here to email about cottage holiday







(click image to see more)



01823 665500,
Click here to email about cottage holiday







(click image to see more)



01404 861173,
Click here to email about cottage holiday







(click image to see more)



01805 603305,
Click here to email about cottage holiday







(click image to see more)



,
Click here to email about cottage holiday







(click image to see more)



01237 475118,07967670229
Click here to email about cottage holiday







(click image to see more)



01404 46000,07885 468 041
Click here to email about cottage holiday







(click image to see more)



01548 521272,
Click here to email about cottage holiday







(click image to see more)



01548 521272,
Click here to email about cottage holiday







(click image to see more)



01244 500 540,
Click here to email about cottage holiday







(click image to see more)



01548 521272,
Click here to email about cottage holiday







(click image to see more)



01884 820296,078 555 82 374
Click here to email about cottage holiday







(click image to see more)



01395 233619,07870 663262
Click here to email about cottage holiday







(click image to see more)



01409 211246,07811 164942
Click here to email about cottage holiday







(click image to see more)



01242 251 270, 07880 602 933
Click here to email about cottage holiday







(click image to see more)



0044 7785 386622, Mob: 07785 386622
Click here to email about cottage holiday







(click image to see more)



01404 861173,
Click here to email about cottage holiday







(click image to see more)



01242 251 270, 07880 602 933
Click here to email about cottage holiday







(click image to see more)



01398 331280,
Click here to email about cottage holiday







(click image to see more)



01398 361430,
Click here to email about cottage holiday







(click image to see more)



01395514162,01395514162
Click here to email about cottage holiday







(click image to see more)



0844 414 8080,
Click here to email about cottage holiday







(click image to see more)



01892-724875,07793006711
Click here to email about cottage holiday







(click image to see more)



01884 849369,07971978767
Click here to email about cottage holiday




Country Cottages Online.Net includes UK self catering and self catering overseas and is a trading name of XE Website Solutions Ltd.
Company registered office is: 17 Fennfields Rd, South Woodham, Essex, CM3 5RZ.
Our company registration number is: 3991504 and our VAT registration number: is 104 353357

copyright © 2010 countrycottagesonline.net - ALL RIGHTS RESERVED