Holiday Cottages with Entertainment Extras
If you enjoy having fun on holiday you may well be looking for a holiday cottage with entertainment extras so you can be sure of having a good time when away. Whether you are thinking of renting a holiday home with a games room, computer games or a movie room, we feature a great collection of holiday cottages to keep you entertained.

Cottages with Extras for your Entertainment During your Stay:
Whatever you enjoy doing to keep entertained on holiday, these collections of cottages should help you find those holiday homes with entertainment extras. Whether for you, joy is playing computer games against your buddies or family, watching your favourite movie in a luxurious cinema room or having a good old party with friends or family in a disco room or function room, Countrycottagesonline.net features an excellent choice of holiday cottages where you can all have a great time.
If you love to have fun on holiday then renting a holiday home with a games room could be the ideal option. Holidays with family or friends can be so much more enjoyable with games to play. So whether you love snooker, pool, table tennis or singing karaoke altogether, take a look at the fantastic choice of cottages to keep you entertained on CountryCottagesOnline.Net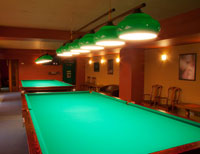 Are you a film buff or do you love to relax by watching DVDs and films? If so, renting a cottage with a movie room could be your idea of heaven. Facilities at cottages vary, at some there will be projector screens, at others big TVs, plus look out for those with surround sound for that real cinema style experience.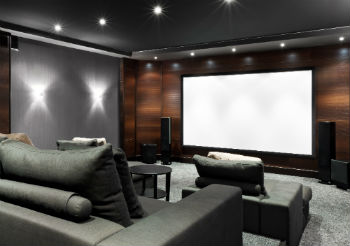 Playing computer games is a popular hobby that teenagers in particular enjoy. Some adults love it too! Whether you're holidaying with young kids or big kids, renting a holiday home with a Nintendo, Wii or X Box could be ideal for keeping everyone happy and entertained.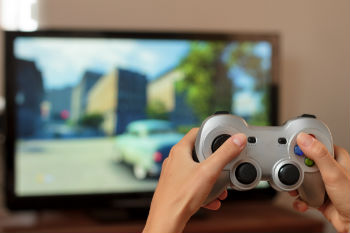 Cottages with Sky TV
If your way of unwinding is to watch your favourite shows on Sky TV you may well want to rent a holiday home where you know you'll be able to catch your favourite programmes whilst enjoying a break.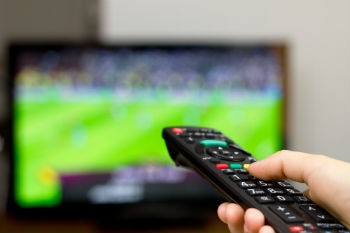 Cottages with a Function Room
When it comes to special occasions, whether it's an anniverary party, a big birthday bash or a reunion, renting a holiday home where there is a function room for your event can be a great choice. Get in touch with owners to find out if they have any recommendations for catering, many owners are usually only too willing to help give advice and tips.