Cookies and Privacy
|
Terms of use
|
Contact
&
FAQ
|
Advertise
|
Help
|
Add us to Bookmarks
Translate to other languages



MID-WEEK BREAK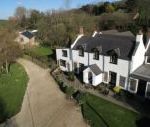 Large 16th century Manor House, Stonebarrow Manor is ideal for Family gatherings & Large Group holidays of up to 37 people.Weddings, Special Birthdays or Anniversaries, Reunions, Corporate Training an...
SPECIAL OFFERS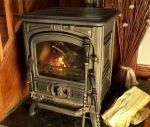 The Owlery is a romantic stone cottage for couples, in an idyllic valley setting in South Devon. Complete with a kingsize bed, indulgent spa bath big enough for two and a cosy woodburner, the cottage...
FEATURED OFFER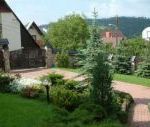 Your money goes a long way in Poland. Comfortable 5 bedroom holiday home on the edge of a small spa and ski town in between Cracow and Zakopane in the hills of southern Poland. Beautiful views. Good ...
Advertise your holiday cottage rentals here.
Pet-friendly Self-Catering Accommodation in Scotland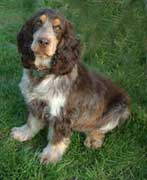 Searching for a pet-friendly holiday home in Scotland where you and your pet pooch will both be very welcome? Many cottages nowadays welcome dogs and cater for those with pets. The dog-friendly cottages in Scotland listed below all welcome dogs.

Click on photos for more information on each. Before booking it's recommended that you discuss your and your dogs requirements with the owner or agency direct.
We hope you find a perfect dog-friendly place for you.
---
Cottages in your chosen area



(click image to see more)



01244 500 540,
Click here to email about cottage holiday







(click image to see more)



07788 780078,07788 780078
Click here to email about cottage holiday







(click image to see more)



07842 398247,Robert Rankin 07842 396980
Click here to email about cottage holiday







(click image to see more)



01852 200333,
Click here to email about cottage holiday







(click image to see more)



01224589282,
Click here to email about cottage holiday







(click image to see more)



01244 500 540,
Click here to email about cottage holiday







(click image to see more)



01244 500 540,
Click here to email about cottage holiday







(click image to see more)



01557 840 273,0780 329 7002
Click here to email about cottage holiday







(click image to see more)



013398 81610,
Click here to email about cottage holiday







(click image to see more)



07842 398247,Robert Rankin 07842 396980
Click here to email about cottage holiday







(click image to see more)



07842 398247,Robert Rankin 07842 396980
Click here to email about cottage holiday







(click image to see more)



0845 680 5431,
Click here to email about cottage holiday







(click image to see more)



01862832831,07531471773
Click here to email about cottage holiday







(click image to see more)



07583 436040,07583 436040
Click here to email about cottage holiday







(click image to see more)



01244 500 540,
Click here to email about cottage holiday







(click image to see more)



01244 500 540,
Click here to email about cottage holiday







(click image to see more)



01244 500 540,
Click here to email about cottage holiday







(click image to see more)



01887830803,07818401235
Click here to email about cottage holiday







(click image to see more)



07842 398247,Robert Rankin 07842 396980
Click here to email about cottage holiday







(click image to see more)



07842 398247,Robert Rankin 07842 396980
Click here to email about cottage holiday







(click image to see more)



01244 500 540,
Click here to email about cottage holiday







(click image to see more)



01671403905,07733372055
Click here to email about cottage holiday







(click image to see more)



01244 500 540,
Click here to email about cottage holiday







(click image to see more)



01244 500 540,
Click here to email about cottage holiday







(click image to see more)



07842 398247,Robert Rankin 07842 396980
Click here to email about cottage holiday







(click image to see more)



0845 680 5431,
Click here to email about cottage holiday







(click image to see more)



01244 500 540,
Click here to email about cottage holiday







(click image to see more)



01244 500 540,
Click here to email about cottage holiday







(click image to see more)



07719023656,07719023656
Click here to email about cottage holiday







(click image to see more)



01880 770232,
Click here to email about cottage holiday







(click image to see more)



01880 770232,
Click here to email about cottage holiday







(click image to see more)



01244 500 540,
Click here to email about cottage holiday







(click image to see more)



01244 500 540,
Click here to email about cottage holiday







(click image to see more)



013398 81610,
Click here to email about cottage holiday







(click image to see more)



07842 398247,Robert Rankin 07842 396980
Click here to email about cottage holiday







(click image to see more)



01244 500 540,
Click here to email about cottage holiday







(click image to see more)



01244 500 540,
Click here to email about cottage holiday







(click image to see more)



01224 314 673,
Click here to email about cottage holiday







(click image to see more)



01887 820260,
Click here to email about cottage holiday







(click image to see more)



01244 500 540,
Click here to email about cottage holiday







(click image to see more)



+44(0)1567 820 990,07747862641
Click here to email about cottage holiday







(click image to see more)



+44(0)1567 820 990,07747862641
Click here to email about cottage holiday







(click image to see more)



01671 404085,0781 315 6533
Click here to email about cottage holiday







(click image to see more)



01244 500 540,
Click here to email about cottage holiday







(click image to see more)



01349867053,07518388957
Click here to email about cottage holiday







(click image to see more)



01764652586,
Click here to email about cottage holiday







(click image to see more)



01542 860263,07818 411325
Click here to email about cottage holiday







(click image to see more)



07842 398247,Robert Rankin 07842 396980
Click here to email about cottage holiday




Country Cottages Online.Net includes UK self catering and self catering overseas and is a trading name of XE Website Solutions Ltd.
Company registered office is: 17 Fennfields Rd, South Woodham, Essex, CM3 5RZ.
Our company registration number is: 3991504 and our VAT registration number: is 104 353357

copyright © 2010 countrycottagesonline.net - ALL RIGHTS RESERVED