Cookies and Privacy
|
Terms of use
|
Contact
&
FAQ
|
Advertise
|
Help
|
Add us to Bookmarks
Translate to other languages



MID-WEEK BREAK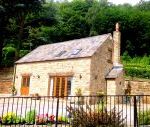 The lodge has been beautifully styled throughout having a modern yet elegant country charm. The sitting room includes a large fireplace with WOOD BURNER, two deep cushion filled sofas, dining table, S...
SPECIAL OFFERS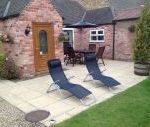 A lovely cottage on a working farm and in a friendly area. Private use of hot tub with robes, all linin & towels provided, free wifi and sky tv, all you need to bring is food, drink and charcoal for b...
FEATURED OFFER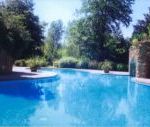 Whisk yourselves away for a luxury holiday in our stone cottage, which is a recently converted barn, and enjoy the very warm indoor pool, heated year round, and the beautiful outdoor swimming pool, h...
Advertise your holiday cottage rentals here.
Self-catering holidays in barn conversions
Barn conversions can be appealing for self catering holidays. Some people simply adore the country feel of barn conversions. Others love features such as exposed wooden beams, historical features and interesting ceilings. Whatever you reason for wanting to stay holiday in a barn conversion, enjoy browsing through the barn conversions listed below. Click photos to find out more about each.
Cottages in your chosen area



(click image to see more)



07821260042,07821260042
Click here to email about cottage holiday







(click image to see more)



01544 340120,
Click here to email about cottage holiday







(click image to see more)



,
Click here to email about cottage holiday







(click image to see more)



020 8 998 4941 , 0 796 185 7062
Click here to email about cottage holiday







(click image to see more)



01244 500 540,
Click here to email about cottage holiday







(click image to see more)



01482 888111,
Click here to email about cottage holiday







(click image to see more)



01823 681605,07521 363081
Click here to email about cottage holiday







(click image to see more)



01244 500 540,
Click here to email about cottage holiday







(click image to see more)



01823 461508,0777 6188646
Click here to email about cottage holiday







(click image to see more)



01885 400 328 , 07709 229 544
Click here to email about cottage holiday







(click image to see more)



01242 235151,
Click here to email about cottage holiday







(click image to see more)



01244 500 540,
Click here to email about cottage holiday







(click image to see more)



01326 573808,
Click here to email about cottage holiday







(click image to see more)



01984 640920,
Click here to email about cottage holiday







(click image to see more)



01458 274 767,
Click here to email about cottage holiday







(click image to see more)



01993 817212,
Click here to email about cottage holiday







(click image to see more)



01522 703406,
Click here to email about cottage holiday







(click image to see more)



01885400221,07890921686
Click here to email about cottage holiday







(click image to see more)



01934 744772,
Click here to email about cottage holiday







(click image to see more)



01288361494,07813594056
Click here to email about cottage holiday







(click image to see more)



01507 578 435,
Click here to email about cottage holiday







(click image to see more)



01905 820364,07769 903719
Click here to email about cottage holiday







(click image to see more)



01244 500 540,
Click here to email about cottage holiday







(click image to see more)



01787 247235,
Click here to email about cottage holiday







(click image to see more)



01787 211 115,
Click here to email about cottage holiday







(click image to see more)



01568 612142,
Click here to email about cottage holiday







(click image to see more)



01341 450253,07968598079
Click here to email about cottage holiday







(click image to see more)



01803 875044,07946378137
Click here to email about cottage holiday







(click image to see more)



01785 284177,07967 818728
Click here to email about cottage holiday







(click image to see more)



,
Click here to email about cottage holiday







(click image to see more)



01244 500 540,
Click here to email about cottage holiday







(click image to see more)



01823 480570,07980 601670
Click here to email about cottage holiday







(click image to see more)



01244 500 540,
Click here to email about cottage holiday







(click image to see more)



01885400221,07890921686
Click here to email about cottage holiday







(click image to see more)



0771 709 8836,
Click here to email about cottage holiday







(click image to see more)



01727 869619,07763399654
Click here to email about cottage holiday







(click image to see more)



01482 888111,
Click here to email about cottage holiday







(click image to see more)



01262673743,07949 305227
Click here to email about cottage holiday







(click image to see more)



01823 431622,07813 821475
Click here to email about cottage holiday







(click image to see more)



01244 500 540,
Click here to email about cottage holiday







(click image to see more)



01789 750688,
Click here to email about cottage holiday







(click image to see more)



01244 500 540,
Click here to email about cottage holiday







(click image to see more)



01884 820296,078 555 82 374
Click here to email about cottage holiday







(click image to see more)



01409253093,0771 853 5206
Click here to email about cottage holiday







(click image to see more)



01244 500 540,
Click here to email about cottage holiday







(click image to see more)



01400 273003,
Click here to email about cottage holiday







(click image to see more)



01889 500 234 / 500458,07979 924561
Click here to email about cottage holiday







(click image to see more)



01384 390520,07860 349456
Click here to email about cottage holiday







(click image to see more)



01288 321612,07901 738567
Click here to email about cottage holiday







(click image to see more)



01244 500 540,
Click here to email about cottage holiday







(click image to see more)



01244 500 540,
Click here to email about cottage holiday







(click image to see more)



01780 460444,
Click here to email about cottage holiday







(click image to see more)



01404 861147,07710 898807
Click here to email about cottage holiday







(click image to see more)



01544 327121,
Click here to email about cottage holiday







(click image to see more)



01244 500 540,
Click here to email about cottage holiday







(click image to see more)



01244 500 540,
Click here to email about cottage holiday







(click image to see more)



01633 677981,07941315781
Click here to email about cottage holiday







(click image to see more)



01686 412130,07540 725398
Click here to email about cottage holiday







(click image to see more)



01892 0854030,
Click here to email about cottage holiday







(click image to see more)



01544 327121,
Click here to email about cottage holiday







(click image to see more)



01244 500 540,
Click here to email about cottage holiday







(click image to see more)



07746 844 354,07746 844 354
Click here to email about cottage holiday







(click image to see more)



01823 480570,07980 601670
Click here to email about cottage holiday







(click image to see more)



01262673743,07949 305227
Click here to email about cottage holiday







(click image to see more)



01244 500 540,
Click here to email about cottage holiday







(click image to see more)



01458 274 767,
Click here to email about cottage holiday







(click image to see more)



01228 670615,
Click here to email about cottage holiday







(click image to see more)



01297 560 853,
Click here to email about cottage holiday







(click image to see more)



01404 46000,07885 468 041
Click here to email about cottage holiday







(click image to see more)



44 (0) 140446714,44 (0) 7958699645
Click here to email about cottage holiday







(click image to see more)



01206 392166,07775 604281
Click here to email about cottage holiday







(click image to see more)



01823 665500,
Click here to email about cottage holiday







(click image to see more)



01568760377,07812975096
Click here to email about cottage holiday







(click image to see more)



01989 730210,07946 460662
Click here to email about cottage holiday







(click image to see more)



01604 696 889,
Click here to email about cottage holiday







(click image to see more)



01271 870 443,
Click here to email about cottage holiday







(click image to see more)



01823 480570,07980 601670
Click here to email about cottage holiday







(click image to see more)



01244 500 540,
Click here to email about cottage holiday







(click image to see more)



01934 750207,07900273722
Click here to email about cottage holiday







(click image to see more)



01787 211 115,
Click here to email about cottage holiday







(click image to see more)



01692 538 224,
Click here to email about cottage holiday







(click image to see more)



0771 709 8836,
Click here to email about cottage holiday







(click image to see more)



01244 500 540,
Click here to email about cottage holiday







(click image to see more)



01594 827 311,0775 901 6464
Click here to email about cottage holiday







(click image to see more)



01564 700042,07825 918466
Click here to email about cottage holiday







(click image to see more)



01594 827 311,0775 901 6464
Click here to email about cottage holiday







(click image to see more)



01244 500 540,
Click here to email about cottage holiday







(click image to see more)



01244 500 540,
Click here to email about cottage holiday







(click image to see more)



07733261622,07733261622
Click here to email about cottage holiday







(click image to see more)



01747 811243,07767 686379
Click here to email about cottage holiday







(click image to see more)



01643 841 791,
Click here to email about cottage holiday







(click image to see more)



01823 480570,07980 601670
Click here to email about cottage holiday







(click image to see more)



01409 211246,07811 164942
Click here to email about cottage holiday







(click image to see more)



01458 250375,07779 017922
Click here to email about cottage holiday







(click image to see more)



01823 431622,07813 821475
Click here to email about cottage holiday







(click image to see more)



01244 500 540,
Click here to email about cottage holiday







(click image to see more)



01594 827 311,0775 901 6464
Click here to email about cottage holiday







(click image to see more)



01747 811243,07767 686379
Click here to email about cottage holiday







(click image to see more)



01244 500 540,
Click here to email about cottage holiday







(click image to see more)



01451832215,07852322605
Click here to email about cottage holiday




1
2
next >>
Country Cottages Online.Net includes UK self catering and self catering overseas and is a trading name of XE Website Solutions Ltd.
Company registered office is: 17 Fennfields Rd, South Woodham, Essex, CM3 5RZ.
Our company registration number is: 3991504 and our VAT registration number: is 104 353357

copyright © 2010 countrycottagesonline.net - ALL RIGHTS RESERVED