Cookies and Privacy
|
Terms of use
|
Contact
&
FAQ
|
Advertise
|
Help
|
Add us to Bookmarks
Translate to other languages



MID-WEEK BREAK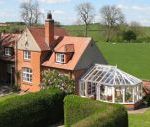 This cottage set in beautiful grounds of an Edwardian country house, has a luxury 5 * ETB status and sleeps 6 -7 people very comfortably. There is also a tennis court and croquet for guests to enjoy ...
SPECIAL OFFERS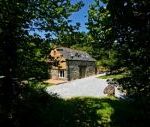 WELCOME TO SUNRIDGE LODGE LUXURY HOLIDAY ACCOMMODATION IN THE SOUTH HAMS, DEVON So you want to get away from it all? Welcome to Sunridge Lodge, private luxury holiday accommodation hidden away ...
FEATURED OFFER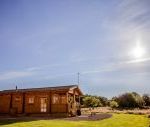 IDEAL FOR FOREST HOLIDAY- WEST MIDLAND SAFARI PARK- SEVERN VALLEY RAILWAY- GO APE, DISCOUNTED TICKETS AVAILABLE! WE NOW HAVE A HOT TUB FOR THOSE ROMANTIC HONEYMOON OR SPECIAL OCCASION HOLIDAYS! WI...
Advertise your holiday cottage rentals here.
Weekend Cottage Breaks
Weekend breaks in cottages are becoming increasingly popular. Annual leave can be in short supply and if you want to enjoy a short visit to a new area or return to somewhere you know and love, you may want to book a weekend cottage as a base for your trip.

Whether you are looking for a country cottage, a self catering cottage, hoiday apartment, log cabin or holiday lodge we hope you find the right weekend self catering accommodation for you. Weekend cottage breaks can be appealing as you have more than just a hotel room with a home from home cottage stay. Weekend breaks are usually Weekend cottage breaks usually mean a 3 night stay, Friday, Saturday and Sunday night. Most smaller cottages don't offer weekend breaks but you may be able to make a weekend booking for just 2 nights in large country houses for example.
Click photos to find out more about each cottage for weekend breaks listed below. Weekend bookings are of course subject to availability and may only be available at certain times of year.
Cottages in your chosen area



(click image to see more)



01778590596,07703471664
Click here to email about cottage holiday







(click image to see more)



07821260042,07821260042
Click here to email about cottage holiday







(click image to see more)



020 8 998 4941 , 0 796 185 7062
Click here to email about cottage holiday







(click image to see more)



01544 340120,
Click here to email about cottage holiday







(click image to see more)



01202 761135,
Click here to email about cottage holiday







(click image to see more)



01778590596,07703471664
Click here to email about cottage holiday







(click image to see more)



,
Click here to email about cottage holiday







(click image to see more)



01430449120,07854629777
Click here to email about cottage holiday







(click image to see more)



020 8 998 4941 , 0 796 185 7062
Click here to email about cottage holiday







(click image to see more)



01491 836 200,
Click here to email about cottage holiday







(click image to see more)



01258817022,
Click here to email about cottage holiday







(click image to see more)



01326 573808,
Click here to email about cottage holiday







(click image to see more)



01482 888111,
Click here to email about cottage holiday







(click image to see more)



+44 (0)800 043 3468,+44 (0)7951 256 278
Click here to email about cottage holiday







(click image to see more)



01934 842078,
Click here to email about cottage holiday







(click image to see more)



01228 791318,07808586950
Click here to email about cottage holiday







(click image to see more)



01947 840263,07989 140464
Click here to email about cottage holiday







(click image to see more)



07788 780078,07788 780078
Click here to email about cottage holiday







(click image to see more)



01995 600918,07791 974314
Click here to email about cottage holiday







(click image to see more)



01768483342,07595446464
Click here to email about cottage holiday







(click image to see more)



01823 461508,0777 6188646
Click here to email about cottage holiday







(click image to see more)



01752 895629,07715 697641
Click here to email about cottage holiday







(click image to see more)



01360 850001,07585446993
Click here to email about cottage holiday







(click image to see more)



01228 670615,
Click here to email about cottage holiday







(click image to see more)



01449 711366,07753 744499
Click here to email about cottage holiday







(click image to see more)



01237 475118,07967670229
Click here to email about cottage holiday







(click image to see more)



01885 400 328 , 07709 229 544
Click here to email about cottage holiday







(click image to see more)



01993 817212,
Click here to email about cottage holiday







(click image to see more)



07842 398247,Robert Rankin 07842 396980
Click here to email about cottage holiday







(click image to see more)



01341 450248,
Click here to email about cottage holiday







(click image to see more)



01852 200333,
Click here to email about cottage holiday







(click image to see more)



01224589282,
Click here to email about cottage holiday







(click image to see more)



01623 635725,
Click here to email about cottage holiday







(click image to see more)



07989 305023,07989 305023
Click here to email about cottage holiday







(click image to see more)



01288361494,07813594056
Click here to email about cottage holiday







(click image to see more)



01787 211 115,
Click here to email about cottage holiday







(click image to see more)



01745812454,07917121715
Click here to email about cottage holiday







(click image to see more)



01326 573808,
Click here to email about cottage holiday







(click image to see more)



01787 211 115,
Click here to email about cottage holiday







(click image to see more)



01244 500 540,
Click here to email about cottage holiday







(click image to see more)



01984 640920,
Click here to email about cottage holiday







(click image to see more)



0800 772 3101,
Click here to email about cottage holiday







(click image to see more)



01206337459,07717241953
Click here to email about cottage holiday







(click image to see more)



01764 662609,07814 507254
Click here to email about cottage holiday







(click image to see more)



01787 211 115,
Click here to email about cottage holiday







(click image to see more)



01948661168,
Click here to email about cottage holiday







(click image to see more)



01787 211 115,
Click here to email about cottage holiday







(click image to see more)



+44(0)1946 720810,
Click here to email about cottage holiday







(click image to see more)



01787 211 115,
Click here to email about cottage holiday







(click image to see more)



01526 398492,07712 771102
Click here to email about cottage holiday







(click image to see more)



01993 817212,
Click here to email about cottage holiday







(click image to see more)



01451832215,07852322605
Click here to email about cottage holiday







(click image to see more)



01239682632,07901530517
Click here to email about cottage holiday







(click image to see more)



01297 560212,07970464884
Click here to email about cottage holiday







(click image to see more)



07758 783 784,
Click here to email about cottage holiday







(click image to see more)



01522 703406,
Click here to email about cottage holiday







(click image to see more)



07711 526252,07711 526252
Click here to email about cottage holiday







(click image to see more)



01885400221,07890921686
Click here to email about cottage holiday







(click image to see more)



01535 646 793,07769860600
Click here to email about cottage holiday







(click image to see more)



01597 811558,07902856205
Click here to email about cottage holiday







(click image to see more)



01787 211 115,
Click here to email about cottage holiday







(click image to see more)



01929 481555,01929 481555
Click here to email about cottage holiday







(click image to see more)



01823 698229,07971958458
Click here to email about cottage holiday







(click image to see more)



01823 490828,0787 603 1910
Click here to email about cottage holiday







(click image to see more)



01666 504309,
Click here to email about cottage holiday







(click image to see more)



01642 851918,07923573405
Click here to email about cottage holiday







(click image to see more)



01288361494,07813594056
Click here to email about cottage holiday







(click image to see more)



01823 665500,
Click here to email about cottage holiday







(click image to see more)



01823 665500,
Click here to email about cottage holiday







(click image to see more)



353-(0)27-74436 & 001-973-335-6478,
Click here to email about cottage holiday







(click image to see more)



01905 820364,07769 903719
Click here to email about cottage holiday







(click image to see more)



01995 600918,07791 974314
Click here to email about cottage holiday







(click image to see more)



01728 639 000,
Click here to email about cottage holiday







(click image to see more)



01594 827 311 , 0775 901 6464
Click here to email about cottage holiday







(click image to see more)



01984 640365,
Click here to email about cottage holiday







(click image to see more)



01787 247235,
Click here to email about cottage holiday







(click image to see more)



07447940106,
Click here to email about cottage holiday







(click image to see more)



01995 600918,07791 974314
Click here to email about cottage holiday







(click image to see more)



01287 660742,
Click here to email about cottage holiday







(click image to see more)



01787 211 115,
Click here to email about cottage holiday







(click image to see more)



01598 753 757, 07592 870 929
Click here to email about cottage holiday







(click image to see more)



01787 211 115,
Click here to email about cottage holiday







(click image to see more)



01434220272,
Click here to email about cottage holiday







(click image to see more)



01752 216645,07817749091
Click here to email about cottage holiday







(click image to see more)



01953 498277,
Click here to email about cottage holiday







(click image to see more)



01328 700901,
Click here to email about cottage holiday







(click image to see more)



01568 612142,
Click here to email about cottage holiday







(click image to see more)



01522 703406,
Click here to email about cottage holiday







(click image to see more)



01244 500 540,
Click here to email about cottage holiday







(click image to see more)



01341 450253,07968598079
Click here to email about cottage holiday







(click image to see more)



01598741289,07969123540
Click here to email about cottage holiday







(click image to see more)



01490 412367,07835740397
Click here to email about cottage holiday







(click image to see more)



07941326120,
Click here to email about cottage holiday







(click image to see more)



,
Click here to email about cottage holiday







(click image to see more)



07909 013984,07909013984
Click here to email about cottage holiday







(click image to see more)



,
Click here to email about cottage holiday







(click image to see more)



07842 398247,Robert Rankin 07842 396980
Click here to email about cottage holiday







(click image to see more)



0844 414 8080,
Click here to email about cottage holiday







(click image to see more)



01691 718 115,07764788579
Click here to email about cottage holiday







(click image to see more)



01823 480570,07980 601670
Click here to email about cottage holiday




1
2
3
4
5
next >>
Country Cottages Online.Net includes UK self catering and self catering overseas and is a trading name of XE Website Solutions Ltd.
Company registered office is: 17 Fennfields Rd, South Woodham, Essex, CM3 5RZ.
Our company registration number is: 3991504 and our VAT registration number: is 104 353357

copyright © 2010 countrycottagesonline.net - ALL RIGHTS RESERVED