Remote self-catering cottages in the UK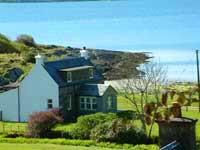 Remote self-catering holiday cottages in England, Ireland, Scotland and Wales, where you can find peace in the countryside and leave the cares of the world far behind.
Please click on any images shown to view details of the holiday accommodation. You will be able to find more cottages, country houses, pine lodges, log cabins, houseboats and other self-catering holiday rentals in the UK and Ireland by using the Feature Pages menus on the left, including email links for bookings and additional information.
Cottages in your chosen area



(click image to see more)



01892 0854030,
Click here to email about cottage holiday







(click image to see more)



01262673743,07949 305227
Click here to email about cottage holiday







(click image to see more)



013398 81610,
Click here to email about cottage holiday







(click image to see more)



01691 780388,
Click here to email about cottage holiday







(click image to see more)



01892-724875,07793006711
Click here to email about cottage holiday







(click image to see more)



01404 861105,07749 614499
Click here to email about cottage holiday







(click image to see more)



01761 232 771,07850 354597
Click here to email about cottage holiday







(click image to see more)



+353-66-9158223,+353-87-9475256
Click here to email about cottage holiday







(click image to see more)



01308 424118,07714289492
Click here to email about cottage holiday







(click image to see more)



01884 849369,07971978767
Click here to email about cottage holiday







(click image to see more)



01995 600918,07791 974314
Click here to email about cottage holiday







(click image to see more)



01851621771,07789884112
Click here to email about cottage holiday







(click image to see more)



,
Click here to email about cottage holiday







(click image to see more)



01308 424118,07714289492
Click here to email about cottage holiday







(click image to see more)



01449 711366,07753 744499
Click here to email about cottage holiday







(click image to see more)



01242 673119,07753729787
Click here to email about cottage holiday







(click image to see more)



07842 398247,
Click here to email about cottage holiday







(click image to see more)



07812996967,07812996967
Click here to email about cottage holiday







(click image to see more)



0771 709 8836,
Click here to email about cottage holiday







(click image to see more)



01594 827 311,0775 901 6464
Click here to email about cottage holiday







(click image to see more)



07758 783 784,
Click here to email about cottage holiday







(click image to see more)



01435 884122,
Click here to email about cottage holiday







(click image to see more)



0044 7785 386622, Mob: 07785 386622
Click here to email about cottage holiday







(click image to see more)



01398 331280,
Click here to email about cottage holiday







(click image to see more)



+ 44 (0)207 592 7660,
Click here to email about cottage holiday







(click image to see more)



01322 445069,07583 342750
Click here to email about cottage holiday







(click image to see more)



07920772797,07920772797
Click here to email about cottage holiday







(click image to see more)



07941326120,
Click here to email about cottage holiday







(click image to see more)



,
Click here to email about cottage holiday







(click image to see more)



01823 698229,07971958458
Click here to email about cottage holiday







(click image to see more)



0844 414 8080,
Click here to email about cottage holiday







(click image to see more)



01823 431622,07813 821475
Click here to email about cottage holiday







(click image to see more)



01572 723944,07850 937653
Click here to email about cottage holiday







(click image to see more)



01686 41 49 49,
Click here to email about cottage holiday







(click image to see more)



01787 211 115,
Click here to email about cottage holiday







(click image to see more)



01267 290828,07989851268
Click here to email about cottage holiday







(click image to see more)



01787 211 115,
Click here to email about cottage holiday







(click image to see more)



,07855 488058
Click here to email about cottage holiday







(click image to see more)

Caban Haf
Location:
Wales / Powys / Oswestry
Sleeps:
From 2 to 4
Number of bedrooms:
2
Weekly price:
From 250 GBP to 850 GBP
Quality Rating:
5 star
Facilities: Dog friendly (2 dogs welcome), Hot tub, Free internet access



01691 780388,
Click here to email about cottage holiday







(click image to see more)



01754 890131,07845 900178
Click here to email about cottage holiday







(click image to see more)



01544 340 241,
Click here to email about cottage holiday







(click image to see more)



01747 811243,07767 686379
Click here to email about cottage holiday







(click image to see more)



+34977107320,34608859620
Click here to email about cottage holiday







(click image to see more)



01600 714997,
Click here to email about cottage holiday







(click image to see more)



01261 821552,07900 255760
Click here to email about cottage holiday







(click image to see more)



01654 710501,
Click here to email about cottage holiday







(click image to see more)



01354 740199,
Click here to email about cottage holiday







(click image to see more)



01885400221,07890921686
Click here to email about cottage holiday







(click image to see more)



01572 724678,
Click here to email about cottage holiday







(click image to see more)



01983 532 137,
Click here to email about cottage holiday







(click image to see more)



013398 85229,07796 681610
Click here to email about cottage holiday







(click image to see more)



07920772797,07920772797
Click here to email about cottage holiday







(click image to see more)



01359 258444,
Click here to email about cottage holiday







(click image to see more)



01341 450253,07968598079
Click here to email about cottage holiday







(click image to see more)



01749 841401,077900 79608
Click here to email about cottage holiday







(click image to see more)



01887830803,07818401235
Click here to email about cottage holiday







(click image to see more)



013398 81610,
Click here to email about cottage holiday







(click image to see more)



01404 861173,
Click here to email about cottage holiday







(click image to see more)



01752 216645,07817749091
Click here to email about cottage holiday







(click image to see more)



01995 600918,07791 974314
Click here to email about cottage holiday







(click image to see more)



01394 410597,
Click here to email about cottage holiday







(click image to see more)



01562777533,07976573306
Click here to email about cottage holiday







(click image to see more)



01752 216645,07817749091
Click here to email about cottage holiday







(click image to see more)



01947 840263,07989 140464
Click here to email about cottage holiday







(click image to see more)



,
Click here to email about cottage holiday







(click image to see more)

Luggs Barn
Location:
England / Devon / Honiton
Sleeps:
From 1 to 8
Number of bedrooms:
4
Weekly price:
From 850 GBP to 1350 GBP
Quality Rating:
unrated
Facilities: Dog friendly (2 dogs welcome), Free internet access



01823 681605,07521 363081
Click here to email about cottage holiday







(click image to see more)



01451832215,07852322605
Click here to email about cottage holiday







(click image to see more)



015396 21087,07989 989 684
Click here to email about cottage holiday







(click image to see more)



01524 791287,
Click here to email about cottage holiday







(click image to see more)



01409253093,0771 853 5206
Click here to email about cottage holiday







(click image to see more)



01787 211 115,
Click here to email about cottage holiday







(click image to see more)



07788 780078,07788 780078
Click here to email about cottage holiday







(click image to see more)



01787 211 115,
Click here to email about cottage holiday







(click image to see more)



01677460317,07934536853
Click here to email about cottage holiday







(click image to see more)



01594 827 311,0775 901 6464
Click here to email about cottage holiday







(click image to see more)



07784965382,07784965382
Click here to email about cottage holiday







(click image to see more)



07447940106,
Click here to email about cottage holiday







(click image to see more)



01768 780 571,
Click here to email about cottage holiday







(click image to see more)



01787 211 115,
Click here to email about cottage holiday







(click image to see more)



01598 76 333 9,
Click here to email about cottage holiday







(click image to see more)



01872 261525,023 802 93353
Click here to email about cottage holiday







(click image to see more)



0845 680 5431,
Click here to email about cottage holiday







(click image to see more)



01403 751 556,
Click here to email about cottage holiday







(click image to see more)



+44(0)1567 820 990,07747862641
Click here to email about cottage holiday







(click image to see more)



01929 481555,01929 481555
Click here to email about cottage holiday







(click image to see more)



01983 200 296,07876 115 049
Click here to email about cottage holiday







(click image to see more)



01823601270,
Click here to email about cottage holiday







(click image to see more)



01386 841939,07876576448
Click here to email about cottage holiday







(click image to see more)



01884 277 421,07962 179 038
Click here to email about cottage holiday







(click image to see more)



01823 431622,07813 821475
Click here to email about cottage holiday







(click image to see more)



+44(0)1827 872437,
Click here to email about cottage holiday







(click image to see more)



01787 211 115,
Click here to email about cottage holiday







(click image to see more)



01691 780388,
Click here to email about cottage holiday







(click image to see more)



01993 830415,
Click here to email about cottage holiday







(click image to see more)



01606301297,07875382169
Click here to email about cottage holiday







(click image to see more)



01995 600918,07791 974314
Click here to email about cottage holiday







(click image to see more)



0800 772 3101,
Click here to email about cottage holiday







(click image to see more)



0800 772 3101,
Click here to email about cottage holiday







(click image to see more)



,
Click here to email about cottage holiday







(click image to see more)



01298 871737,07981 330548
Click here to email about cottage holiday




1
2
next >>
Country Cottages Online.Net includes UK self catering and self catering overseas and is a trading name of XE Website Solutions Ltd.
Company registered office is: 17 Fennfields Rd, South Woodham, Essex, CM3 5RZ.
Our company registration number is: 3991504 and our VAT registration number: is 104 353357

copyright © 2010 countrycottagesonline.net - ALL RIGHTS RESERVED