Translate to other languages
MID-WEEK BREAK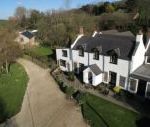 Large 16th century Manor House, Stonebarrow Manor is ideal for Family gatherings & Large Group holidays of up to 37 people.Weddings, Special Birthdays or Anniversaries, Reunions, Corporate Training an...
SPECIAL OFFERS & DEALS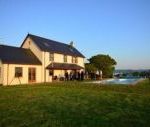 Visit our own web site at; www.highcloudfarm.com Two high quality holiday homes (the Farmhouse with its 4 bedrooms and Barn with its 6 bedrooms) situated close to Monmouth in Wales, sleeping 24 in t...
FEATURED OFFER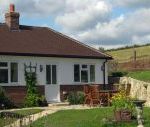 Just 3 miles from STONEHENGE, the 4* Waterlake Cottage, is in the heart of the beautiful Wiltshire countryside, with it's rural setting, surrounded by open fields. On ground level, 2 bedrooms (one do...
Remote Cottage Escapes in the UK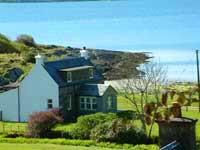 Searching for a remote holiday cottage in England, Ireland, Scotland or Wales? Find your perfect hideaway and escape to a tranquil location where you can enjoy peace and tranquillity and leave the crowds far behind you.
Searching for a cottage hidden away in a forest, by the mountains or nestled in the countryside? Countrycottagesonline.net features a great choice of remote hideaways where you can get away from it all and enjoy being close to wilderness whether that be meadowlands, fields or parklands.
Find your perfect remote retreat and enjoy a wonderful escape on your peaceful cottage break.
Cottages in your chosen area



(click image to see more)



,
Click here to email about cottage holiday







(click image to see more)



+44 (0)800 043 3468,+44 (0)7951 256 278
Click here to email about cottage holiday







(click image to see more)



01823 681605,07521 363081
Click here to email about cottage holiday







(click image to see more)



01228 791318,07808586950
Click here to email about cottage holiday







(click image to see more)



07812996967,07812996967
Click here to email about cottage holiday







(click image to see more)



01947 840263,07989 140464
Click here to email about cottage holiday







(click image to see more)



07788 780078,07788 780078
Click here to email about cottage holiday







(click image to see more)



+44(0)1827 872437,
Click here to email about cottage holiday







(click image to see more)



01995 600918,07791 974314
Click here to email about cottage holiday







(click image to see more)



01360 850001,07585446993
Click here to email about cottage holiday







(click image to see more)



01449 711366,07753 744499
Click here to email about cottage holiday







(click image to see more)



01885 400 328 , 07709 229 544
Click here to email about cottage holiday







(click image to see more)



01516783966,
Click here to email about cottage holiday







(click image to see more)



01852 200333,
Click here to email about cottage holiday







(click image to see more)



01754 890131,07845 900178
Click here to email about cottage holiday







(click image to see more)



01745812454,07917121715
Click here to email about cottage holiday







(click image to see more)



0800 772 3101,
Click here to email about cottage holiday







(click image to see more)



+44(0)1946 720810,
Click here to email about cottage holiday







(click image to see more)



01787 211 115,
Click here to email about cottage holiday







(click image to see more)



01404 861105,07749 614499
Click here to email about cottage holiday







(click image to see more)



01885400221,07890921686
Click here to email about cottage holiday







(click image to see more)



01929 481555,01929 481555
Click here to email about cottage holiday







(click image to see more)



01823 698229,07971958458
Click here to email about cottage holiday







(click image to see more)



01502 564475,
Click here to email about cottage holiday







(click image to see more)



353-(0)27-74436 & 001-973-335-6478,
Click here to email about cottage holiday







(click image to see more)



013398 81610,
Click here to email about cottage holiday







(click image to see more)



01983 532 137,
Click here to email about cottage holiday







(click image to see more)



01768 780 571,
Click here to email about cottage holiday







(click image to see more)



01995 600918,07791 974314
Click here to email about cottage holiday







(click image to see more)



01691 780388,
Click here to email about cottage holiday







(click image to see more)



01787 247235,
Click here to email about cottage holiday







(click image to see more)



07447940106,
Click here to email about cottage holiday







(click image to see more)



,07719404636
Click here to email about cottage holiday







(click image to see more)



01287 660742,
Click here to email about cottage holiday







(click image to see more)



01787 211 115,
Click here to email about cottage holiday







(click image to see more)



01752 216645,07817749091
Click here to email about cottage holiday







(click image to see more)



01328 700901,
Click here to email about cottage holiday







(click image to see more)



01341 450253,07968598079
Click here to email about cottage holiday







(click image to see more)



01572 723944,07850 937653
Click here to email about cottage holiday







(click image to see more)



07941326120,
Click here to email about cottage holiday







(click image to see more)



,
Click here to email about cottage holiday







(click image to see more)



07768 060593,
Click here to email about cottage holiday







(click image to see more)



01691 718 115,07764788579
Click here to email about cottage holiday







(click image to see more)



01747 811243,07767 686379
Click here to email about cottage holiday







(click image to see more)



01885400221,07890921686
Click here to email about cottage holiday







(click image to see more)



01643 841 249 ,07970 636 119
Click here to email about cottage holiday







(click image to see more)



0771 709 8836,
Click here to email about cottage holiday







(click image to see more)



01438871130,07968793189
Click here to email about cottage holiday







(click image to see more)



01308 424116,07714289492
Click here to email about cottage holiday







(click image to see more)



07842 398247,Robert Rankin 07842 396980
Click here to email about cottage holiday







(click image to see more)



01262673743,07949 305227
Click here to email about cottage holiday







(click image to see more)



0845 680 5431,
Click here to email about cottage holiday







(click image to see more)



01677460317,07934536853
Click here to email about cottage holiday







(click image to see more)



01884 34656,07742 938676
Click here to email about cottage holiday







(click image to see more)



07967 048255,07967 048255
Click here to email about cottage holiday







(click image to see more)



01409253093,0771 853 5206
Click here to email about cottage holiday







(click image to see more)



01787 211 115,
Click here to email about cottage holiday







(click image to see more)



07583 436040,07583 436040
Click here to email about cottage holiday







(click image to see more)



441271860101,441271860101
Click here to email about cottage holiday







(click image to see more)



01524 791287,07768032812
Click here to email about cottage holiday







(click image to see more)



0844 414 8080,
Click here to email about cottage holiday







(click image to see more)



,07855 488058
Click here to email about cottage holiday







(click image to see more)



01691 780388,
Click here to email about cottage holiday







(click image to see more)



01539531178,07880201008
Click here to email about cottage holiday







(click image to see more)



01993 70 22 52,
Click here to email about cottage holiday







(click image to see more)



01686 430 491,07811 704 591
Click here to email about cottage holiday







(click image to see more)



01572 724678,
Click here to email about cottage holiday







(click image to see more)



07920772797,07920772797
Click here to email about cottage holiday







(click image to see more)



01768 780 571,
Click here to email about cottage holiday







(click image to see more)



013398 85229,07796 681610
Click here to email about cottage holiday







(click image to see more)



07966583935,07966583935
Click here to email about cottage holiday







(click image to see more)



01887830803,07818401235
Click here to email about cottage holiday







(click image to see more)



0217331253,
Click here to email about cottage holiday







(click image to see more)



01261 821552,07900 255760
Click here to email about cottage holiday







(click image to see more)



01488 638225,07767 355435
Click here to email about cottage holiday







(click image to see more)



01404 861147,07710 898807
Click here to email about cottage holiday







(click image to see more)



01594 827 311,0775 901 6464
Click here to email about cottage holiday







(click image to see more)



01404 861173,
Click here to email about cottage holiday







(click image to see more)



+353-66-9158223,+353-87-9475256
Click here to email about cottage holiday







(click image to see more)



01787 211 115,
Click here to email about cottage holiday







(click image to see more)



01935 840964,07974 941406
Click here to email about cottage holiday







(click image to see more)



01606301297,07875382169
Click here to email about cottage holiday







(click image to see more)



01458 850805,07796 956680
Click here to email about cottage holiday







(click image to see more)



01394 410597,
Click here to email about cottage holiday







(click image to see more)



07784965382,07784965382
Click here to email about cottage holiday







(click image to see more)



01354 740199,
Click here to email about cottage holiday







(click image to see more)



01892 0854030,
Click here to email about cottage holiday







(click image to see more)



01805 603305,
Click here to email about cottage holiday







(click image to see more)



01823 431622,07813 821475
Click here to email about cottage holiday







(click image to see more)



01884 34656,07742 938676
Click here to email about cottage holiday







(click image to see more)



01787 247235,
Click here to email about cottage holiday







(click image to see more)



01544 340 241,
Click here to email about cottage holiday







(click image to see more)



01780410507,
Click here to email about cottage holiday







(click image to see more)



01237 475118,07967670229
Click here to email about cottage holiday







(click image to see more)



01507 588640,07747 602458
Click here to email about cottage holiday







(click image to see more)



01435 884122,
Click here to email about cottage holiday







(click image to see more)



01654 710501,
Click here to email about cottage holiday







(click image to see more)



01787 211 115,
Click here to email about cottage holiday







(click image to see more)



01262673743,07949 305227
Click here to email about cottage holiday







(click image to see more)



01691 780388,
Click here to email about cottage holiday




1
2
next >>
Country Cottages Online.Net includes UK self catering and self catering overseas and is a trading name of XE Website Solutions Ltd.
Company registered office is: 17 Fennfields Rd, South Woodham, Essex, CM3 5RZ.
Our company registration number is: 3991504 and our VAT registration number: is 104 353357

copyright © 2010 countrycottagesonline.net - ALL RIGHTS RESERVED