Cookies and Privacy
|
Terms of use
|
Contact
&
FAQ
|
Advertise
|
Help
|
Add us to Bookmarks
Translate to other languages



MID-WEEK BREAK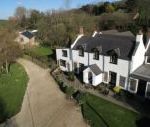 Large 16th century Manor House, Stonebarrow Manor is ideal for Family gatherings & Large Group holidays of up to 37 people.Weddings, Special Birthdays or Anniversaries, Reunions, Corporate Training an...
SPECIAL OFFERS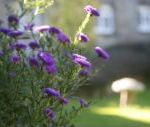 Cottages available. A Private Hamlet of quality period cottages, near Looe, Polperro & Fowey, Cornwall. 2 miles from the sea. 14 miles from the Eden Project. Many cottages have a log fires. WiFi acc...
FEATURED OFFER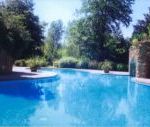 Whisk yourselves away for a luxury holiday in our stone cottage, which is a recently converted barn, and enjoy the very warm indoor pool, heated year round, and the beautiful outdoor swimming pool, h...
Advertise your holiday cottage rentals here.
Log cabin holidays

Are you searching for a great choice of log cabin holidays? We feature an excellent range of self-catering log cabins and pine lodges. Many of these are in a superb rural setting where you can enjoy the countryside at its best. Dramatic wild settings such as log cabin holidays in the Lake District are perfect, or perhaps log cabins set in woodland or beside a loch on a remote Scottish estate?
Looking for log cabins with special facilities for relaxing such as a hot tub?
If you are looking for a lodge holiday where your pet will be welcome then see:

Other available choices include log cabin holidays with fishing or other outdoor pursuits that can be very popular. Here you can find log cabin holidays in the UK and abroad.
Click on any log cabin or pine lodge photographs to view interior pictures and details of the accommodation. Click here for details of log cabin holidays in north Wales , luxury log cabin holidays for the best top notch log cabins in beautiful settings, or pine lodges in Scotland.
Log cabins may be grouped together in the Uk in log cabin holiday parks with the provision of leisure facilities such as swimming pools, spas and similar communal facilities, or they may be independently sited offering seclusion. A 3 bedroom pine lodge for 6 people is a popular size for family self-catering. Pine lodges with hot tubs is a popular choice for families and adults alike.
Wherever you decide is best to take a self catering cabin holiday whether you opt for a trip within the UK or are looking for a skiing holiday in Eastern Europe we hope you have a great time. May be you will opt for a log cabin abroad in the Czech Republic or France?
Cottages in your chosen area



(click image to see more)



01430449120,07854629777
Click here to email about cottage holiday







(click image to see more)



01228 791318,07808586950
Click here to email about cottage holiday







(click image to see more)



01360 850001,07585446993
Click here to email about cottage holiday







(click image to see more)



01341 450248,
Click here to email about cottage holiday







(click image to see more)



01764 662609,07814 507254
Click here to email about cottage holiday







(click image to see more)



+44(0)1946 720810,
Click here to email about cottage holiday







(click image to see more)



01526 398492,07712 771102
Click here to email about cottage holiday







(click image to see more)



01244 500 540,
Click here to email about cottage holiday







(click image to see more)



01502 564475,
Click here to email about cottage holiday







(click image to see more)



01823 665500,
Click here to email about cottage holiday







(click image to see more)



01244 500 540,
Click here to email about cottage holiday







(click image to see more)



01643 702789,
Click here to email about cottage holiday







(click image to see more)



01289 384938,07703 633741
Click here to email about cottage holiday







(click image to see more)



01691 780388,
Click here to email about cottage holiday







(click image to see more)



01984 640365,
Click here to email about cottage holiday







(click image to see more)



07447940106,
Click here to email about cottage holiday







(click image to see more)



01434220272,
Click here to email about cottage holiday







(click image to see more)



01691 780388,
Click here to email about cottage holiday







(click image to see more)



07909 013984,07909013984
Click here to email about cottage holiday







(click image to see more)



0844 414 8080,
Click here to email about cottage holiday







(click image to see more)



0121 704 4236,07825 176 681
Click here to email about cottage holiday







(click image to see more)



01244 500 540,
Click here to email about cottage holiday







(click image to see more)



0844 414 8080,
Click here to email about cottage holiday







(click image to see more)



01244 500 540,
Click here to email about cottage holiday







(click image to see more)



01884 34656,07742 938676
Click here to email about cottage holiday







(click image to see more)



0844 414 8080,
Click here to email about cottage holiday







(click image to see more)



01862832831,07531471773
Click here to email about cottage holiday







(click image to see more)



07583 436040,07583 436040
Click here to email about cottage holiday







(click image to see more)



01665 575591,
Click here to email about cottage holiday







(click image to see more)



441271860101,441271860101
Click here to email about cottage holiday







(click image to see more)



01244 500 540,
Click here to email about cottage holiday







(click image to see more)



0844 414 8080,
Click here to email about cottage holiday







(click image to see more)



01691 780388,
Click here to email about cottage holiday







(click image to see more)



01524 791637,07958 797 117
Click here to email about cottage holiday







(click image to see more)



01686 430 491,07811 704 591
Click here to email about cottage holiday







(click image to see more)



01572 724678,
Click here to email about cottage holiday







(click image to see more)



07802 640372,
Click here to email about cottage holiday







(click image to see more)



+44(0)1603782309,
Click here to email about cottage holiday







(click image to see more)



01398 361430,
Click here to email about cottage holiday







(click image to see more)



013398 85229,07796 681610
Click here to email about cottage holiday







(click image to see more)



01293 528256,
Click here to email about cottage holiday







(click image to see more)



01244 500 540,
Click here to email about cottage holiday







(click image to see more)



0844 414 8080,
Click here to email about cottage holiday







(click image to see more)



01995 679456,
Click here to email about cottage holiday







(click image to see more)



0844 414 8080,
Click here to email about cottage holiday







(click image to see more)



0844 414 8080,
Click here to email about cottage holiday







(click image to see more)



+00 44 (0)1208 850344,
Click here to email about cottage holiday







(click image to see more)



01629 732428,
Click here to email about cottage holiday







(click image to see more)



01792874296,07773352727
Click here to email about cottage holiday







(click image to see more)



01354 740199,
Click here to email about cottage holiday







(click image to see more)



01823 665500,
Click here to email about cottage holiday







(click image to see more)



01664 565 900,
Click here to email about cottage holiday







(click image to see more)



01884 34656,07742 938676
Click here to email about cottage holiday







(click image to see more)



01780410507,
Click here to email about cottage holiday







(click image to see more)



01244 500 540,
Click here to email about cottage holiday







(click image to see more)



01691 780388,
Click here to email about cottage holiday







(click image to see more)



0844 414 8080,
Click here to email about cottage holiday







(click image to see more)



01858545273,07859924395
Click here to email about cottage holiday







(click image to see more)



01983 200 296,07876 115 049
Click here to email about cottage holiday







(click image to see more)



01244 500 540,
Click here to email about cottage holiday







(click image to see more)



0116 240 2238, 07952 653 827
Click here to email about cottage holiday







(click image to see more)



0844 414 8080,
Click here to email about cottage holiday







(click image to see more)



01244 500 540,
Click here to email about cottage holiday







(click image to see more)



,07543 380048
Click here to email about cottage holiday







(click image to see more)



01299266525,
Click here to email about cottage holiday







(click image to see more)



01787 211 115,
Click here to email about cottage holiday







(click image to see more)



01460 63479,
Click here to email about cottage holiday







(click image to see more)



01780 460444,
Click here to email about cottage holiday







(click image to see more)



01673 857927,
Click here to email about cottage holiday







(click image to see more)



01395 233619,07870 663262
Click here to email about cottage holiday







(click image to see more)



01354 740199,
Click here to email about cottage holiday







(click image to see more)



01206 563222,07803 893808
Click here to email about cottage holiday







(click image to see more)



,
Click here to email about cottage holiday







(click image to see more)



01354 740199,
Click here to email about cottage holiday







(click image to see more)



01752 216645,07817749091
Click here to email about cottage holiday







(click image to see more)



07909 013984,07909013984
Click here to email about cottage holiday







(click image to see more)



01278671724,
Click here to email about cottage holiday







(click image to see more)



01244 500 540,
Click here to email about cottage holiday







(click image to see more)



01858434098,07914401059
Click here to email about cottage holiday







(click image to see more)



01728 685338,
Click here to email about cottage holiday







(click image to see more)



01524241462,
Click here to email about cottage holiday







(click image to see more)



0844 414 8080,
Click here to email about cottage holiday







(click image to see more)



01359 258444,
Click here to email about cottage holiday







(click image to see more)



01547 550 348,07813157869
Click here to email about cottage holiday







(click image to see more)



0844 414 8080,
Click here to email about cottage holiday







(click image to see more)



0844 414 8080,
Click here to email about cottage holiday







(click image to see more)



01547 550 348,07813157869
Click here to email about cottage holiday







(click image to see more)



01823601270,
Click here to email about cottage holiday







(click image to see more)



01206230332,
Click here to email about cottage holiday







(click image to see more)



01728 833447,
Click here to email about cottage holiday







(click image to see more)



01629 732428,
Click here to email about cottage holiday







(click image to see more)



01684 592877,07967496924
Click here to email about cottage holiday







(click image to see more)



01764652586,
Click here to email about cottage holiday







(click image to see more)



01542 860263,07818 411325
Click here to email about cottage holiday




Country Cottages Online.Net includes UK self catering and self catering overseas and is a trading name of XE Website Solutions Ltd.
Company registered office is: 17 Fennfields Rd, South Woodham, Essex, CM3 5RZ.
Our company registration number is: 3991504 and our VAT registration number: is 104 353357

copyright © 2010 countrycottagesonline.net - ALL RIGHTS RESERVED