Cookies and Privacy
|
Terms of use
|
Contact
&
FAQ
|
Advertise
|
Help
|
Add us to Bookmarks
Translate to other languages



MID-WEEK BREAK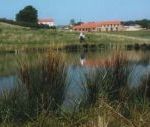 Six luxuriously renovated cottages in a traditional Lincolnshire farmyard. Eco-friendly with Broadband Internet access. Winner of the 2005 Best Self Catering Holiday of the Year in the East Midlands a...
SPECIAL OFFERS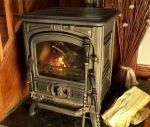 The Owlery is a romantic stone cottage for couples, in an idyllic valley setting in South Devon. Complete with a kingsize bed, indulgent spa bath big enough for two and a cosy woodburner, the cottage...
FEATURED OFFER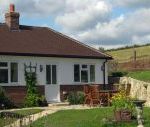 Just 3 miles from STONEHENGE, the 4* Waterlake Cottage, is in the heart of the beautiful Wiltshire countryside, with it's rural setting, surrounded by open fields. On ground level, 2 bedrooms (one do...
Advertise your holiday cottage rentals here.
Holiday cottages in East Anglia
Beautiful self-catering holiday cottages and houses for self-catering, holidays in East Anglia. Please click on photographs for details. Use the Feature Pages menu to find additional holiday cottages in other parts of England.
Cottages in your chosen area



(click image to see more)



01244 500 540,
Click here to email about cottage holiday







(click image to see more)



01244 500 540,
Click here to email about cottage holiday







(click image to see more)



01449 711366,07753 744499
Click here to email about cottage holiday







(click image to see more)



01244 500 540,
Click here to email about cottage holiday







(click image to see more)



01787 211 115,
Click here to email about cottage holiday







(click image to see more)



01206337459,07717241953
Click here to email about cottage holiday







(click image to see more)



01787 211 115,
Click here to email about cottage holiday







(click image to see more)



01787 211 115,
Click here to email about cottage holiday







(click image to see more)



01787 211 115,
Click here to email about cottage holiday







(click image to see more)



01206 230488,07720 842743
Click here to email about cottage holiday







(click image to see more)



01787 211 115,
Click here to email about cottage holiday







(click image to see more)



01502 564475,
Click here to email about cottage holiday







(click image to see more)



020 8340 7421,
Click here to email about cottage holiday







(click image to see more)



01493722523,
Click here to email about cottage holiday







(click image to see more)



01728 639 000,
Click here to email about cottage holiday







(click image to see more)



01787 247235,
Click here to email about cottage holiday







(click image to see more)



020 7723 6484,07968878469
Click here to email about cottage holiday







(click image to see more)



01787 211 115,
Click here to email about cottage holiday







(click image to see more)



01787 211 115,
Click here to email about cottage holiday







(click image to see more)



01328 700901,
Click here to email about cottage holiday







(click image to see more)



01206 230488,07720 842743
Click here to email about cottage holiday







(click image to see more)



0844 414 8080,
Click here to email about cottage holiday







(click image to see more)



01244 500 540,
Click here to email about cottage holiday







(click image to see more)



01440785552,07785790823
Click here to email about cottage holiday







(click image to see more)



0844 414 8080,
Click here to email about cottage holiday







(click image to see more)



01473 785122,
Click here to email about cottage holiday







(click image to see more)



01787 211 115,
Click here to email about cottage holiday







(click image to see more)



01728 660242,0776 459 0003
Click here to email about cottage holiday







(click image to see more)



01787 211 115,
Click here to email about cottage holiday







(click image to see more)



01244 500 540,
Click here to email about cottage holiday







(click image to see more)



01206337459,07717241953
Click here to email about cottage holiday







(click image to see more)



01244 500 540,
Click here to email about cottage holiday







(click image to see more)



0844 414 8080,
Click here to email about cottage holiday







(click image to see more)



01244 500 540,
Click here to email about cottage holiday







(click image to see more)



+44(0)1603782309,
Click here to email about cottage holiday







(click image to see more)



01206337459,07717241953
Click here to email about cottage holiday







(click image to see more)



01473811755,
Click here to email about cottage holiday







(click image to see more)



01842 878233,07798 765962
Click here to email about cottage holiday







(click image to see more)



0844 414 8080,
Click here to email about cottage holiday







(click image to see more)



01244 500 540,
Click here to email about cottage holiday







(click image to see more)



01245 426946,07767 361232
Click here to email about cottage holiday







(click image to see more)



01728685348,07901858733
Click here to email about cottage holiday







(click image to see more)



01244 500 540,
Click here to email about cottage holiday







(click image to see more)



01787 211 115,
Click here to email about cottage holiday







(click image to see more)



01354 740199,
Click here to email about cottage holiday







(click image to see more)



01244 500 540,
Click here to email about cottage holiday







(click image to see more)



01787 211 115,
Click here to email about cottage holiday







(click image to see more)



01787 247235,
Click here to email about cottage holiday







(click image to see more)



07711 526252,07711 526252
Click here to email about cottage holiday







(click image to see more)



01507 588640,07747 602458
Click here to email about cottage holiday







(click image to see more)



020 7723 6484,07968878469
Click here to email about cottage holiday







(click image to see more)



01787 211 115,
Click here to email about cottage holiday







(click image to see more)



01787 211 115,
Click here to email about cottage holiday







(click image to see more)



0844 414 8080,
Click here to email about cottage holiday







(click image to see more)



01206 392166,07775 604281
Click here to email about cottage holiday







(click image to see more)



01787 211 115,
Click here to email about cottage holiday







(click image to see more)



01728 833447,
Click here to email about cottage holiday







(click image to see more)



01787 211 115,
Click here to email about cottage holiday







(click image to see more)



01787 211 115,
Click here to email about cottage holiday







(click image to see more)



01206384517,07747013981
Click here to email about cottage holiday







(click image to see more)



01255 222431,07785 728920
Click here to email about cottage holiday







(click image to see more)



01787 211 115,
Click here to email about cottage holiday







(click image to see more)



01277 656 579,
Click here to email about cottage holiday







(click image to see more)



01787 211 115,
Click here to email about cottage holiday







(click image to see more)



01263 822478,07738 241672
Click here to email about cottage holiday







(click image to see more)



07711 526252,07711 526252
Click here to email about cottage holiday







(click image to see more)



01787 211 115,
Click here to email about cottage holiday







(click image to see more)



01449 740 740,
Click here to email about cottage holiday







(click image to see more)



01244 500 540,
Click here to email about cottage holiday







(click image to see more)



01692 538 224,
Click here to email about cottage holiday







(click image to see more)



07751 268 180,
Click here to email about cottage holiday







(click image to see more)



01787 211 115,
Click here to email about cottage holiday







(click image to see more)



01354 740199,
Click here to email about cottage holiday







(click image to see more)



01206 563222,07803 893808
Click here to email about cottage holiday







(click image to see more)



01354 740199,
Click here to email about cottage holiday







(click image to see more)



01986893133,
Click here to email about cottage holiday







(click image to see more)



+44(0)1263 768 606,07867765873
Click here to email about cottage holiday







(click image to see more)



01206337459,07717241953
Click here to email about cottage holiday







(click image to see more)



01787 211 115,
Click here to email about cottage holiday







(click image to see more)



07711 526252,07711 526252
Click here to email about cottage holiday







(click image to see more)



01787 211 115,
Click here to email about cottage holiday







(click image to see more)



01889 505115,07851 723012
Click here to email about cottage holiday







(click image to see more)



01787 211 115,
Click here to email about cottage holiday







(click image to see more)



01244 500 540,
Click here to email about cottage holiday







(click image to see more)



01359 258444,
Click here to email about cottage holiday







(click image to see more)



01379 855 282,
Click here to email about cottage holiday







(click image to see more)



01244 500 540,
Click here to email about cottage holiday







(click image to see more)



01787 211 115,
Click here to email about cottage holiday







(click image to see more)



01473811755,
Click here to email about cottage holiday







(click image to see more)



01508 538295,
Click here to email about cottage holiday







(click image to see more)



01728 833447,
Click here to email about cottage holiday







(click image to see more)



01473 658 354,07876 442 187
Click here to email about cottage holiday







(click image to see more)



01787 211 115,
Click here to email about cottage holiday







(click image to see more)



01206337459,07717241953
Click here to email about cottage holiday







(click image to see more)



01244 500 540,
Click here to email about cottage holiday




Country Cottages Online.Net includes UK self catering and self catering overseas and is a trading name of XE Website Solutions Ltd.
Company registered office is: 17 Fennfields Rd, South Woodham, Essex, CM3 5RZ.
Our company registration number is: 3991504 and our VAT registration number: is 104 353357

copyright © 2010 countrycottagesonline.net - ALL RIGHTS RESERVED