Cookies and Privacy
|
Terms of use
|
Contact
&
FAQ
|
Advertise
|
Help
|
Add us to Bookmarks
Translate to other languages



MID-WEEK BREAK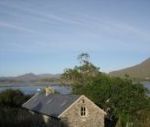 Overview: Beautifully restored, traditional, charming and authentic stone built 2 bedroom self-catering Seaside Cottage on a 12 acre Waterfront Farm at Pallas, Ardgroom Inward, Beara, County Cork, Ir...
SPECIAL OFFERS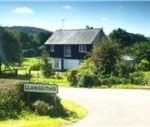 Murmur Aeron is a spacious and comfortable self catering house located in Mid Wales between the Cambrian Mountains and Cardigan bay. Sleeping 6 in four bedrooms it is an ideal base for families and sm...
FEATURED OFFER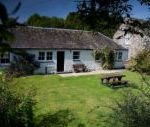 Stable Cottage is situated on a secluded estate that sits on the edge of the Cairnsmore of Fleet Nature Reserve, in Galloway, South West Scotland. Offering bright and cosy accommodation for 2-4 people...
Advertise your holiday cottage rentals here.
Self catering holiday cottages with both pools and hot tubs in the UK and abroad
Searching for self catering accommodation with both a swimming pool and a hot tub then read on. To help you with your search we have listed cottages and self catering accommodation with both pools and hot tubs. Some of the properties listed will have private facilities for the sole use of your party during your stay whereas others will have shared facilities. Check ads carefully for details and get in touch with owners or agencies direct with any queries you have.
Cottages in your chosen area



(click image to see more)



01271 88 33 39,
Click here to email about cottage holiday







(click image to see more)



01823 461508,0777 6188646
Click here to email about cottage holiday







(click image to see more)



01237 475118,07967670229
Click here to email about cottage holiday







(click image to see more)



01224589282,
Click here to email about cottage holiday







(click image to see more)



01984 640920,
Click here to email about cottage holiday







(click image to see more)



01544 340 241,
Click here to email about cottage holiday







(click image to see more)



01823 490828,0787 603 1910
Click here to email about cottage holiday







(click image to see more)



01288361494,07813594056
Click here to email about cottage holiday







(click image to see more)



07941326120,
Click here to email about cottage holiday







(click image to see more)



01278 652216,
Click here to email about cottage holiday







(click image to see more)



01453 883147,
Click here to email about cottage holiday







(click image to see more)



01935 840964,07974 941406
Click here to email about cottage holiday







(click image to see more)



07788560273,07788560273
Click here to email about cottage holiday







(click image to see more)



01823 431622,07813 821475
Click here to email about cottage holiday







(click image to see more)



01278 652216,
Click here to email about cottage holiday







(click image to see more)



01993 70 22 52,
Click here to email about cottage holiday







(click image to see more)



01278 652216,
Click here to email about cottage holiday







(click image to see more)



01758 612 536,
Click here to email about cottage holiday







(click image to see more)



01823 665500,
Click here to email about cottage holiday







(click image to see more)



07842 398247,Robert Rankin 07842 396980
Click here to email about cottage holiday







(click image to see more)



01629 732428,
Click here to email about cottage holiday







(click image to see more)



01278 652216,
Click here to email about cottage holiday







(click image to see more)



01935 840964,07974 941406
Click here to email about cottage holiday







(click image to see more)



01237 475118,07967670229
Click here to email about cottage holiday







(click image to see more)



01993 70 22 52,
Click here to email about cottage holiday







(click image to see more)



0844 414 8080,
Click here to email about cottage holiday







(click image to see more)



01288361494,07813594056
Click here to email about cottage holiday







(click image to see more)



01297 560 853,
Click here to email about cottage holiday







(click image to see more)



01823 665500,
Click here to email about cottage holiday







(click image to see more)



01723 375844,
Click here to email about cottage holiday







(click image to see more)



+44 (0)1670 780 900,
Click here to email about cottage holiday







(click image to see more)



01277 656 579,
Click here to email about cottage holiday







(click image to see more)



01244 500 540,
Click here to email about cottage holiday







(click image to see more)



07793750971,07793 750 971
Click here to email about cottage holiday







(click image to see more)



01751 475396,
Click here to email about cottage holiday







(click image to see more)



01244 500 540,
Click here to email about cottage holiday







(click image to see more)



01278 652216,
Click here to email about cottage holiday







(click image to see more)



01823 431622,07813 821475
Click here to email about cottage holiday







(click image to see more)



01633 677981,07941315781
Click here to email about cottage holiday







(click image to see more)



016655 78 263,
Click here to email about cottage holiday







(click image to see more)



01278 652216,
Click here to email about cottage holiday







(click image to see more)



01598 76 333 9,
Click here to email about cottage holiday







(click image to see more)



01261 821552,07900 255760
Click here to email about cottage holiday







(click image to see more)



07733261622,07733261622
Click here to email about cottage holiday







(click image to see more)



01823 431622,07813 821475
Click here to email about cottage holiday







(click image to see more)



01285 323789,07766106025
Click here to email about cottage holiday







(click image to see more)



01206 262261,
Click here to email about cottage holiday







(click image to see more)



01454 238747,07792 355989
Click here to email about cottage holiday







(click image to see more)



01629 732428,
Click here to email about cottage holiday







(click image to see more)



07860 723723,07860 723723
Click here to email about cottage holiday







(click image to see more)



01823 665500,
Click here to email about cottage holiday




Country Cottages Online.Net includes UK self catering and self catering overseas and is a trading name of XE Website Solutions Ltd.
Company registered office is: 17 Fennfields Rd, South Woodham, Essex, CM3 5RZ.
Our company registration number is: 3991504 and our VAT registration number: is 104 353357

copyright © 2010 countrycottagesonline.net - ALL RIGHTS RESERVED