Cookies and Privacy
|
Terms of use
|
Contact
&
FAQ
|
Advertise
|
Help
|
Add us to Bookmarks
Translate to other languages



MID-WEEK BREAK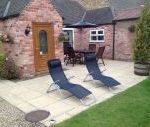 A lovely cottage on a working farm and in a friendly area. Private use of hot tub with robes, all linin & towels provided, free wifi and sky tv, all you need to bring is food, drink and charcoal for b...
SPECIAL OFFERS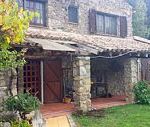 Rustic Catalan Farmhouse set in woodland surrounded by mountains and rivers. Ideal for mountain biking, horse riding, hunting, hiking, walking and within easy driving distance to the Costa Brava coast...
FEATURED OFFER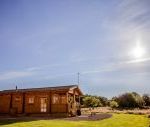 IDEAL FOR FOREST HOLIDAY- WEST MIDLAND SAFARI PARK- SEVERN VALLEY RAILWAY- GO APE, DISCOUNTED TICKETS AVAILABLE! WE NOW HAVE A HOT TUB FOR THOSE ROMANTIC HONEYMOON OR SPECIAL OCCASION HOLIDAYS! WI...
Advertise your holiday cottage rentals here.
Holiday lets near market towns in England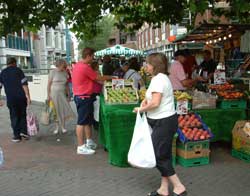 Find holiday lets near market towns in England. Great for a saunter around a market for fresh produce and bargains or high quality food from farmer's markets.
Certain market towns like Melton Mowbray are also famous for particular local delicacies, in this case pork pies and Stilton.
Please click on any photographs shown to view a list of holiday lets near market towns.
Cottages in your chosen area



(click image to see more)



01491 836 200,
Click here to email about cottage holiday







(click image to see more)



01244 500 540,
Click here to email about cottage holiday







(click image to see more)



01244 500 540,
Click here to email about cottage holiday







(click image to see more)



01244 500 540,
Click here to email about cottage holiday







(click image to see more)



01308 424116,07714289492
Click here to email about cottage holiday







(click image to see more)



01244 500 540,
Click here to email about cottage holiday







(click image to see more)



01244 500 540,
Click here to email about cottage holiday







(click image to see more)



01754 890131,07845 900178
Click here to email about cottage holiday







(click image to see more)



01522 703406,
Click here to email about cottage holiday







(click image to see more)



01262 420201,
Click here to email about cottage holiday







(click image to see more)



01244 500 540,
Click here to email about cottage holiday







(click image to see more)



01244 500 540,
Click here to email about cottage holiday







(click image to see more)



01666 504309,
Click here to email about cottage holiday







(click image to see more)



01244 500 540,
Click here to email about cottage holiday







(click image to see more)



01548 521272,
Click here to email about cottage holiday







(click image to see more)



01728 639 000,
Click here to email about cottage holiday







(click image to see more)



01244 500 540,
Click here to email about cottage holiday







(click image to see more)



01244 500 540,
Click here to email about cottage holiday







(click image to see more)



01244 500 540,
Click here to email about cottage holiday







(click image to see more)



,
Click here to email about cottage holiday







(click image to see more)



01953 498277,
Click here to email about cottage holiday







(click image to see more)



01568 612142,
Click here to email about cottage holiday







(click image to see more)



01572 723944,07850 937653
Click here to email about cottage holiday







(click image to see more)



01244 500 540,
Click here to email about cottage holiday







(click image to see more)



01308 424116,07714289492
Click here to email about cottage holiday







(click image to see more)



01244 500 540,
Click here to email about cottage holiday







(click image to see more)



01409253093,0771 853 5206
Click here to email about cottage holiday







(click image to see more)



01728 660242,0776 459 0003
Click here to email about cottage holiday







(click image to see more)



01244 500 540,
Click here to email about cottage holiday







(click image to see more)



01244 500 540,
Click here to email about cottage holiday







(click image to see more)



01244 500 540,
Click here to email about cottage holiday







(click image to see more)



01756 749 330,0781 009 0861
Click here to email about cottage holiday







(click image to see more)



01386 840950,
Click here to email about cottage holiday







(click image to see more)



01438871130,07968793189
Click here to email about cottage holiday







(click image to see more)



01993 70 22 52,
Click here to email about cottage holiday







(click image to see more)



01244 500 540,
Click here to email about cottage holiday







(click image to see more)



01473811755,
Click here to email about cottage holiday







(click image to see more)



01244 500 540,
Click here to email about cottage holiday







(click image to see more)



01244 500 540,
Click here to email about cottage holiday







(click image to see more)



01842 878233,07798 765962
Click here to email about cottage holiday







(click image to see more)



01995 679456,
Click here to email about cottage holiday







(click image to see more)



01244 500 540,
Click here to email about cottage holiday







(click image to see more)



01889 591 188,0779 1379 281
Click here to email about cottage holiday







(click image to see more)



01244 500 540,
Click here to email about cottage holiday







(click image to see more)



01780 460444,
Click here to email about cottage holiday







(click image to see more)



01485 528108,07768 340477
Click here to email about cottage holiday







(click image to see more)



01244 500 540,
Click here to email about cottage holiday







(click image to see more)



01244 500 540,
Click here to email about cottage holiday







(click image to see more)



+44(0)1283 820 917,
Click here to email about cottage holiday







(click image to see more)



01244 500 540,
Click here to email about cottage holiday







(click image to see more)



01507 533555,07760776594
Click here to email about cottage holiday







(click image to see more)



01244 500 540,
Click here to email about cottage holiday







(click image to see more)



01664 565 900,
Click here to email about cottage holiday







(click image to see more)



01244 500 540,
Click here to email about cottage holiday







(click image to see more)



01244 500 540,
Click here to email about cottage holiday







(click image to see more)



01787 211 115,
Click here to email about cottage holiday







(click image to see more)



01244 500 540,
Click here to email about cottage holiday







(click image to see more)



01244 500 540,
Click here to email about cottage holiday







(click image to see more)



01244 500 540,
Click here to email about cottage holiday







(click image to see more)



01787 211 115,
Click here to email about cottage holiday







(click image to see more)



07920772797,07920772797
Click here to email about cottage holiday







(click image to see more)



01298 871737,07981 330548
Click here to email about cottage holiday







(click image to see more)



01629 732428,
Click here to email about cottage holiday







(click image to see more)



01244 500 540,
Click here to email about cottage holiday







(click image to see more)



01244 500 540,
Click here to email about cottage holiday







(click image to see more)



01244 500 540,
Click here to email about cottage holiday







(click image to see more)



01244 500 540,
Click here to email about cottage holiday







(click image to see more)



01244 500 540,
Click here to email about cottage holiday







(click image to see more)



01244 500 540,
Click here to email about cottage holiday







(click image to see more)



01548 521272,
Click here to email about cottage holiday







(click image to see more)



07711 526252,07711 526252
Click here to email about cottage holiday







(click image to see more)



01244 500 540,
Click here to email about cottage holiday







(click image to see more)



01449 740 740,
Click here to email about cottage holiday







(click image to see more)



01692 538 224,
Click here to email about cottage holiday







(click image to see more)



01244 500 540,
Click here to email about cottage holiday







(click image to see more)



01244 500 540,
Click here to email about cottage holiday







(click image to see more)



01780 460444,
Click here to email about cottage holiday







(click image to see more)



01244 500 540,
Click here to email about cottage holiday







(click image to see more)



01244 500 540,
Click here to email about cottage holiday







(click image to see more)



07751 268 180,
Click here to email about cottage holiday







(click image to see more)



01244 500 540,
Click here to email about cottage holiday







(click image to see more)



01308 424116,07714289492
Click here to email about cottage holiday







(click image to see more)



01244 500 540,
Click here to email about cottage holiday







(click image to see more)



+44(0)1263 768 606,07867765873
Click here to email about cottage holiday







(click image to see more)



01244 500 540,
Click here to email about cottage holiday







(click image to see more)



01278671724,
Click here to email about cottage holiday







(click image to see more)



01308 424116,07714289492
Click here to email about cottage holiday







(click image to see more)



07711 526252,07711 526252
Click here to email about cottage holiday







(click image to see more)



01507 525810,
Click here to email about cottage holiday







(click image to see more)



01244 500 540,
Click here to email about cottage holiday







(click image to see more)



01364 631 212,
Click here to email about cottage holiday







(click image to see more)



01672 563571,07879 886068
Click here to email about cottage holiday







(click image to see more)



01244 500 540,
Click here to email about cottage holiday







(click image to see more)



01507 533555,07760776594
Click here to email about cottage holiday







(click image to see more)



01225 869 230,07766 798582
Click here to email about cottage holiday







(click image to see more)



01244 500 540,
Click here to email about cottage holiday







(click image to see more)



01285 323789,07766106025
Click here to email about cottage holiday







(click image to see more)



0191 2811900,07793 152 802
Click here to email about cottage holiday







(click image to see more)



01244 500 540,
Click here to email about cottage holiday







(click image to see more)



01379 855 282,
Click here to email about cottage holiday




1
2
next >>
Country Cottages Online.Net includes UK self catering and self catering overseas and is a trading name of XE Website Solutions Ltd.
Company registered office is: 17 Fennfields Rd, South Woodham, Essex, CM3 5RZ.
Our company registration number is: 3991504 and our VAT registration number: is 104 353357

copyright © 2010 countrycottagesonline.net - ALL RIGHTS RESERVED