Our Brands
Countrycottagesonline.net is part of the Country Cottages Online family, offering holidaymakers a great choice of good quality self-catering accommodation in the UK, Ireland and Overseas and helping holidaymakers to find accommodation to suit their budget and tastes, wherever they want to travel.


MENU
Holiday Rentals and Apartments to Rent in London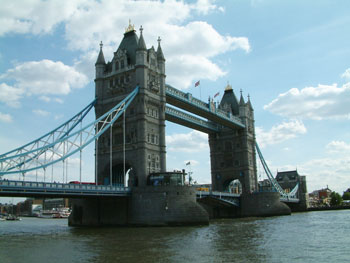 Need to find a holiday apartment or holiday house to rent in London? Where available, countrycottagesonline.net can help you find a great place to stay.

Why Take a Self-Catering Break in London
London, the great capital city of England is one of the most visted cities on Earth. The rich mix of history, culture, tradition, royalty and pageantry together with modern visitor attractions such as the London Eye serve up an exciting itinerary for tourists. One can never be bored in London, the city buzzes all around the clock and there is a seemingly endless list of places to visit and things to do. The old established museums and art galleries offer free entry, The chimes of Big Ben and the Houses of Parliament plus regular entertainment and photo snapping opportunities provided by the Royal Guard are a permanent tourist draw. Pleasure boats ply the Thames showing off the city with audio tours in several languages. Travel from Greenwich, past the impressive skyscrapers of Canary Wharf, under Tower Bridge beside the Royal Tower of London, past Westminster and up to Kew Gardens, Hampton Court Palace and Richmond. London is a city of contrasts, the financial centres of the City of London and Canary Wharf manage to happily co-exist with daily life and an annual invasion of foreign tourists. The parks in London, the zoo and numerous smart tree lined squares offer welcome greenery and shade during the summer. The theatres of London are famous and many visitors try to fit in a theatre performance or two. The shopping is good, visit the many small markets at Camden Lock, Portobello, Spitalfields, Petticoat Lane for hustle, bustle and street traders. London is a cosmopoliltan city - every nation on Earth is represented. There is a Chinese Quarter, go to Wembley, Southal or East Ham for versions of Little India. London above all is fun. Bring comfortable walking shoes and plenty of money.
Rent an apartment or houseboat for an exciting self-catering break in London.
Find Holiday Homes in London by Town
Sorry there are no Holiday Homes in London, England
But please take a look at these Holiday Cottages in South East England:
Related pages:
copyright © 2010 - 2015 countrycottagesonline.net - ALL RIGHTS RESERVED