SPECIAL OFFERS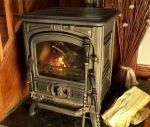 The Owlery is a romantic stone cottage for couples, in an idyllic valley setting in South Devon. Complete with a kingsize bed, indulgent spa bath big enough for two and a cosy woodburner, the cottage...
FEATURED OFFER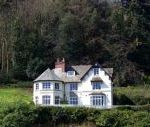 Welcome to The Cleeve - a large spacious country house set in the Exmoor National Park, perfect for large groups and celebrations of all kinds. The house can sleep 16 people in luxurious comfort in...
Advertise your holiday cottage rentals here.
Self catering holidays in Aldham - Suffolk

Aldham is a serene village and a civil parish located in the county of Suffolk in England. The village is part of Babergh district and situated eight miles in the west of Ipswich. The place is recognised as the most peaceful place and covered with the blanket of green trees and fields, which makes it an ideal tourist destination. The place attracts tourists from all over the places for spending self catering holidays in beautiful cottages and apartments located everywhere.

There are several tourist attractions, which include churches, historical buildings, museums, parks and art galleries. Flatford Bridge Cottage, Sir Alfred Munnings Art Museum, Lavenham Guildhall, Little Hall, Otley Hall, Gainsborough's House, and Kent well Hall and Gardens are some of the important tourist sites that are located in and around Aldham. Tourists can also visit Aldham St Mary church, which is a round tower church, is recognised for its exceptional architecture and interior.

The availability of self catering accommodations such holidays chalets, villas, apartments, cottages, and log cabins provide comfortable and affordable staying option in this town. In additions, these accommodations are spacious and comfortable and allow tourists to spend holidays with lots of flexibility and freedom. People who come here often prefer to stay in these accommodations so that they can enjoy their holidays at their own space.




Other holiday cottages in Suffolk, England



(click image to see more)



01359 258444,
Click here to email about cottage holiday





(click image to see more)



01787 211 115,
Click here to email about cottage holiday





(click image to see more)



07711 526252,07711 526252
Click here to email about cottage holiday





(click image to see more)



01787 211 115,
Click here to email about cottage holiday





(click image to see more)



01440785552,07785790823
Click here to email about cottage holiday





(click image to see more)



01206337459,07717241953
Click here to email about cottage holiday





(click image to see more)



01787 211 115,
Click here to email about cottage holiday





(click image to see more)



01787 211 115,
Click here to email about cottage holiday





(click image to see more)



01206337459,07717241953
Click here to email about cottage holiday





(click image to see more)



01728685348,07901858733
Click here to email about cottage holiday





(click image to see more)



01473 785122,
Click here to email about cottage holiday





(click image to see more)

Sandpipers
Country/county/town:
England / Suffolk /
Sleeps:
From 1 to 6
Number of bedrooms:
3
Weekly price:
From 330 GBP to 450 GBP
Quality Rating:
unrated
Facilities: Dog friendly (1 dogs welcome)



02083429299,07812197986
Click here to email about cottage holiday





(click image to see more)



01728 833447,
Click here to email about cottage holiday





(click image to see more)



01787 247235,
Click here to email about cottage holiday





(click image to see more)



01787 211 115,
Click here to email about cottage holiday





(click image to see more)



01728 639 000,
Click here to email about cottage holiday





(click image to see more)



01379 588258,
Click here to email about cottage holiday





(click image to see more)



01449 740 740,
Click here to email about cottage holiday





(click image to see more)



01787 211 115,
Click here to email about cottage holiday





(click image to see more)



01787 211 115,
Click here to email about cottage holiday





(click image to see more)



01787 211 115,
Click here to email about cottage holiday





(click image to see more)



07751 268 180,
Click here to email about cottage holiday





(click image to see more)



07711 526252,07711 526252
Click here to email about cottage holiday





(click image to see more)

Dons Barn
Country/county/town:
England / Suffolk / Lavenham
Sleeps:
From 1 to 2
Number of bedrooms:
1
Weekly price:
From 399 GBP to 639 GBP
Quality Rating:
4 star
Facilities: Dog friendly (2 dogs welcome), Free internet access



01787 211 115,
Click here to email about cottage holiday





(click image to see more)



01787 211 115,
Click here to email about cottage holiday





(click image to see more)



01728 833447,
Click here to email about cottage holiday





(click image to see more)



01787 211 115,
Click here to email about cottage holiday





(click image to see more)



01206337459,07717241953
Click here to email about cottage holiday





(click image to see more)



01728 660242,0776 459 0003
Click here to email about cottage holiday





(click image to see more)



01728 685338,
Click here to email about cottage holiday





(click image to see more)



01787 211 115,
Click here to email about cottage holiday





(click image to see more)



01787 211 115,
Click here to email about cottage holiday





(click image to see more)



01502 564475,
Click here to email about cottage holiday





(click image to see more)



020 8340 7421,
Click here to email about cottage holiday





(click image to see more)



07711 526252,07711 526252
Click here to email about cottage holiday





(click image to see more)



01438871130,07968793189
Click here to email about cottage holiday





(click image to see more)



01473811755,
Click here to email about cottage holiday





(click image to see more)

Meddlars
Country/county/town:
England / Suffolk / Hadleigh
Sleeps:
From 1 to 3
Number of bedrooms:
2
Weekly price:
From 399 GBP to 710 GBP
Quality Rating:
unrated
Facilities: Dog friendly (2 dogs welcome), Free internet access



01787 211 115,
Click here to email about cottage holiday





(click image to see more)



01787 211 115,
Click here to email about cottage holiday





(click image to see more)



01728 660242,0776 459 0003
Click here to email about cottage holiday





(click image to see more)



,
Click here to email about cottage holiday





(click image to see more)



01787 211 115,
Click here to email about cottage holiday





(click image to see more)



01244 500 540,
Click here to email about cottage holiday





(click image to see more)

The Tryst
Country/county/town:
England / Suffolk / Lavenham
Sleeps:
From 2 to 5
Number of bedrooms:
3
Weekly price:
From 567 GBP to 1622 GBP
Quality Rating:
unrated
Facilities: Dog friendly (2 dogs welcome), Free internet access



01787 211 115,
Click here to email about cottage holiday





(click image to see more)



01787 247235,
Click here to email about cottage holiday





(click image to see more)



01889 505115,07851 723012
Click here to email about cottage holiday





(click image to see more)



01449 711366,07753 744499
Click here to email about cottage holiday





(click image to see more)



01206 262261,
Click here to email about cottage holiday





(click image to see more)



01787 211 115,
Click here to email about cottage holiday





(click image to see more)



01986893133,
Click here to email about cottage holiday





(click image to see more)



01473811755,
Click here to email about cottage holiday





(click image to see more)



01206337459,07717241953
Click here to email about cottage holiday





(click image to see more)



01787 211 115,
Click here to email about cottage holiday





(click image to see more)



01473 658 354,07876 442 187
Click here to email about cottage holiday





(click image to see more)



01787 211 115,
Click here to email about cottage holiday





(click image to see more)



01787 211 115,
Click here to email about cottage holiday





(click image to see more)



01787 211 115,
Click here to email about cottage holiday





(click image to see more)



01787 211 115,
Click here to email about cottage holiday





(click image to see more)



01787 211 115,
Click here to email about cottage holiday





(click image to see more)



01787 211 115,
Click here to email about cottage holiday





(click image to see more)



01787 211 115,
Click here to email about cottage holiday





(click image to see more)



01394 410597,
Click here to email about cottage holiday





(click image to see more)



01787 211 115,
Click here to email about cottage holiday





(click image to see more)



07711 526252,07711 526252
Click here to email about cottage holiday





(click image to see more)



01206337459,07717241953
Click here to email about cottage holiday


Country Cottages Online.Net includes UK self catering and self catering overseas and is a trading name of XE Website Solutions Ltd.
Company registered office is: 17 Fennfields Rd, South Woodham, Essex, CM3 5RZ.
Our company registration number is: 3991504 and our VAT registration number: is 104 353357

copyright © 2010 countrycottagesonline.net - ALL RIGHTS RESERVED