SPECIAL OFFERS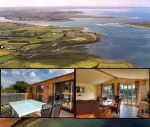 Two 4* AA log cabins set in a delightful fruit orchard close to Barnstaple. Surrounded by wild meadow grass and built in 2014 to a very high standard, each lodge is complete with a large decked area w...
FEATURED OFFER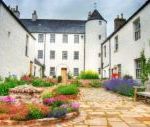 Luxury 5 star holiday accommodation in the guest wing of 1670s listed mansion, on a 140 Acre country estate, in the Royal Burgh of Inverurie near Aberdeen. Set in a stunning location at the foot of B...
Advertise your holiday cottage rentals here.
Self catering holidays in Newmarket - Suffolk

Newmarket, a market town, is located in the county of Suffolk in England. The place is situated in the north of London and considered as the birth place of thoroughbred horse racing. Every year a multitude of people bring their horses to tame in the largest training centre in Britain. The place conducts five British Champions series races every year, which bring huge crowd here. It has two famous racetracks namely the Rowley Mile and the July Course. Besides, people prefer to come here for enjoying self catering holidays.

The place has several tourist attractions, of which wild Tracks, National Horse Racing Museums, Anglesey Abbey, Ickworth House, and National Stud are the most visited ones. The vibrant nightlife of this place can be enjoyed with the assistance of the nightclubs and bars present here some of which, serve local cuisines.

Other than the attractions present here, the self catering accommodation options available here in the form of villas, small cottages, log cabins and holiday chalets offer a comfortable stay to the tourists, who find the stay quite economical. In addition to this, these accommodations are spacious, comfortable and allow tourists to spend their holidays with lots of flexibility and freedom.




Other holiday cottages in Suffolk, England



(click image to see more)



01244 500 540,
Click here to email about cottage holiday





(click image to see more)



01449 711366,07753 744499
Click here to email about cottage holiday





(click image to see more)



01787 211 115,
Click here to email about cottage holiday





(click image to see more)



01787 211 115,
Click here to email about cottage holiday





(click image to see more)



01206337459,07717241953
Click here to email about cottage holiday





(click image to see more)



01787 211 115,
Click here to email about cottage holiday





(click image to see more)



01787 211 115,
Click here to email about cottage holiday





(click image to see more)



01787 211 115,
Click here to email about cottage holiday





(click image to see more)



07711 526252,07711 526252
Click here to email about cottage holiday





(click image to see more)

Meddlars
Country/county/town:
England / Suffolk / Hadleigh
Sleeps:
From 1 to 3
Number of bedrooms:
2
Weekly price:
From 399 GBP to 710 GBP
Quality Rating:
unrated
Facilities: Dog friendly (2 dogs welcome), Free internet access



01787 211 115,
Click here to email about cottage holiday





(click image to see more)



01502 564475,
Click here to email about cottage holiday





(click image to see more)



020 8340 7421,
Click here to email about cottage holiday





(click image to see more)

Sandpipers
Country/county/town:
England / Suffolk /
Sleeps:
From 1 to 6
Number of bedrooms:
3
Weekly price:
From 330 GBP to 450 GBP
Quality Rating:
unrated
Facilities: Dog friendly (1 dogs welcome)



02083429299,07812197986
Click here to email about cottage holiday





(click image to see more)



01728 639 000,
Click here to email about cottage holiday





(click image to see more)



01787 247235,
Click here to email about cottage holiday





(click image to see more)



01787 211 115,
Click here to email about cottage holiday





(click image to see more)



,
Click here to email about cottage holiday





(click image to see more)



01728 660242,0776 459 0003
Click here to email about cottage holiday





(click image to see more)



01787 211 115,
Click here to email about cottage holiday





(click image to see more)



01440785552,07785790823
Click here to email about cottage holiday





(click image to see more)



01473 785122,
Click here to email about cottage holiday





(click image to see more)



01787 211 115,
Click here to email about cottage holiday





(click image to see more)



01728 660242,0776 459 0003
Click here to email about cottage holiday





(click image to see more)



01787 211 115,
Click here to email about cottage holiday





(click image to see more)



01206337459,07717241953
Click here to email about cottage holiday





(click image to see more)



01438871130,07968793189
Click here to email about cottage holiday





(click image to see more)



01206337459,07717241953
Click here to email about cottage holiday





(click image to see more)



01473811755,
Click here to email about cottage holiday





(click image to see more)



01728685348,07901858733
Click here to email about cottage holiday





(click image to see more)

Dons Barn
Country/county/town:
England / Suffolk / Lavenham
Sleeps:
From 1 to 2
Number of bedrooms:
1
Weekly price:
From 399 GBP to 639 GBP
Quality Rating:
4 star
Facilities: Dog friendly (2 dogs welcome), Free internet access



01787 211 115,
Click here to email about cottage holiday





(click image to see more)



01394 410597,
Click here to email about cottage holiday





(click image to see more)



01787 211 115,
Click here to email about cottage holiday





(click image to see more)



01787 211 115,
Click here to email about cottage holiday





(click image to see more)



01787 247235,
Click here to email about cottage holiday





(click image to see more)



07711 526252,07711 526252
Click here to email about cottage holiday





(click image to see more)



01787 211 115,
Click here to email about cottage holiday





(click image to see more)



01787 211 115,
Click here to email about cottage holiday





(click image to see more)



01787 211 115,
Click here to email about cottage holiday





(click image to see more)



01728 833447,
Click here to email about cottage holiday





(click image to see more)



01787 211 115,
Click here to email about cottage holiday





(click image to see more)



01787 211 115,
Click here to email about cottage holiday





(click image to see more)



01787 211 115,
Click here to email about cottage holiday





(click image to see more)

The Tryst
Country/county/town:
England / Suffolk / Lavenham
Sleeps:
From 2 to 5
Number of bedrooms:
3
Weekly price:
From 567 GBP to 1622 GBP
Quality Rating:
unrated
Facilities: Dog friendly (2 dogs welcome), Free internet access



01787 211 115,
Click here to email about cottage holiday





(click image to see more)



07711 526252,07711 526252
Click here to email about cottage holiday





(click image to see more)



01449 740 740,
Click here to email about cottage holiday





(click image to see more)



01379 588258,
Click here to email about cottage holiday





(click image to see more)



07751 268 180,
Click here to email about cottage holiday





(click image to see more)



01787 211 115,
Click here to email about cottage holiday





(click image to see more)



01986893133,
Click here to email about cottage holiday





(click image to see more)



01206337459,07717241953
Click here to email about cottage holiday





(click image to see more)



07711 526252,07711 526252
Click here to email about cottage holiday





(click image to see more)



01787 211 115,
Click here to email about cottage holiday





(click image to see more)



01889 505115,07851 723012
Click here to email about cottage holiday





(click image to see more)



01787 211 115,
Click here to email about cottage holiday





(click image to see more)



01728 685338,
Click here to email about cottage holiday





(click image to see more)



01787 211 115,
Click here to email about cottage holiday





(click image to see more)



01787 211 115,
Click here to email about cottage holiday





(click image to see more)



01359 258444,
Click here to email about cottage holiday





(click image to see more)



01206 262261,
Click here to email about cottage holiday





(click image to see more)



01787 211 115,
Click here to email about cottage holiday





(click image to see more)



01473811755,
Click here to email about cottage holiday





(click image to see more)



01728 833447,
Click here to email about cottage holiday





(click image to see more)



01473 658 354,07876 442 187
Click here to email about cottage holiday





(click image to see more)



01787 211 115,
Click here to email about cottage holiday





(click image to see more)



01206337459,07717241953
Click here to email about cottage holiday


Country Cottages Online.Net includes UK self catering and self catering overseas and is a trading name of XE Website Solutions Ltd.
Company registered office is: 17 Fennfields Rd, South Woodham, Essex, CM3 5RZ.
Our company registration number is: 3991504 and our VAT registration number: is 104 353357

copyright © 2010 countrycottagesonline.net - ALL RIGHTS RESERVED