Cookies and Privacy
|
Terms of use
|
Contact
&
FAQ
|
Advertise
|
Help
|
Add us to Bookmarks
Translate to other languages



MID-WEEK BREAK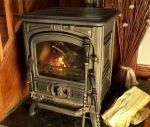 The Owlery is a romantic stone cottage for couples, in an idyllic valley setting in South Devon. Complete with a kingsize bed, indulgent spa bath big enough for two and a cosy woodburner, the cottage...
SPECIAL OFFERS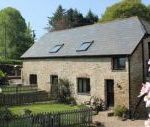 Two comfortable pet-friendly cottages situated on a small working farm with beautiful views in the Exmoor National Park, near Minehead, Somerset. Each cottage sleeps 4 people. It has a large enclosed ...
FEATURED OFFER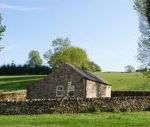 Enjoying stunning views over moorland from its peaceful and private position, Yeka Byre Cottage offers a peaceful retreat. We have converted a traditional sheep byre into a beautiful country holiday c...
Advertise your holiday cottage rentals here.
Pet-friendly self-catering holiday accommodation in Humberside
Please discuss your pet requirements with the cottage owners before booking - there may be certain restrictions. In some cases, only one pet is permitted, or an additional charge may be levied for pets.
More holiday accommodation can be found using the Feature Pages Menu or Quick Browse Links on the left.
Cottages in your chosen area



(click image to see more)



01491 836 200,
Click here to email about cottage holiday







(click image to see more)



020 8 998 4941 , 0 796 185 7062
Click here to email about cottage holiday







(click image to see more)



01823 680447,
Click here to email about cottage holiday







(click image to see more)



020 8 998 4941 , 0 796 185 7062
Click here to email about cottage holiday







(click image to see more)



01202 761135,
Click here to email about cottage holiday







(click image to see more)



01778590596,07703471664
Click here to email about cottage holiday







(click image to see more)



,
Click here to email about cottage holiday







(click image to see more)



01778590596,07703471664
Click here to email about cottage holiday







(click image to see more)



07821260042,07821260042
Click here to email about cottage holiday







(click image to see more)



01326 573808,
Click here to email about cottage holiday







(click image to see more)



01544 340120,
Click here to email about cottage holiday







(click image to see more)



+44 (0)800 043 3468,+44 (0)7951 256 278
Click here to email about cottage holiday







(click image to see more)



01430449120,07854629777
Click here to email about cottage holiday







(click image to see more)



01598763693,
Click here to email about cottage holiday







(click image to see more)



01258817022,
Click here to email about cottage holiday







(click image to see more)



01244 500 540,
Click here to email about cottage holiday







(click image to see more)



01482 888111,
Click here to email about cottage holiday







(click image to see more)



01244 500 540,
Click here to email about cottage holiday







(click image to see more)



01244 500 540,
Click here to email about cottage holiday







(click image to see more)



+44 (0)800 043 3468,+44 (0)7951 256 278
Click here to email about cottage holiday







(click image to see more)



01934 842078,
Click here to email about cottage holiday







(click image to see more)



01823 681605,07521 363081
Click here to email about cottage holiday







(click image to see more)



01228 791318,07808586950
Click here to email about cottage holiday







(click image to see more)



01840 213 509,
Click here to email about cottage holiday







(click image to see more)



07812996967,07812996967
Click here to email about cottage holiday







(click image to see more)



01947 840263,07989 140464
Click here to email about cottage holiday







(click image to see more)



01244 500 540,
Click here to email about cottage holiday







(click image to see more)



01244 500 540,
Click here to email about cottage holiday







(click image to see more)



+44(0)1242 584 693,
Click here to email about cottage holiday







(click image to see more)



01544 340 241,
Click here to email about cottage holiday







(click image to see more)



01271 88 33 39,
Click here to email about cottage holiday







(click image to see more)



01244 500 540,
Click here to email about cottage holiday







(click image to see more)



01244 500 540,
Click here to email about cottage holiday







(click image to see more)



01308 424116,07714289492
Click here to email about cottage holiday







(click image to see more)



07788 780078,07788 780078
Click here to email about cottage holiday







(click image to see more)



01244 500 540,
Click here to email about cottage holiday







(click image to see more)



+44(0)1827 872437,
Click here to email about cottage holiday







(click image to see more)



01995 600918,07791 974314
Click here to email about cottage holiday







(click image to see more)



01768483342,07595446464
Click here to email about cottage holiday







(click image to see more)



01823 461508,0777 6188646
Click here to email about cottage holiday







(click image to see more)



01752 895629,07715 697641
Click here to email about cottage holiday







(click image to see more)



01823 681018,07837063054
Click here to email about cottage holiday







(click image to see more)



01360 850001,07585446993
Click here to email about cottage holiday







(click image to see more)



01228 670615,
Click here to email about cottage holiday







(click image to see more)



01244 500 540,
Click here to email about cottage holiday







(click image to see more)



01449 711366,07753 744499
Click here to email about cottage holiday







(click image to see more)



01244 500 540,
Click here to email about cottage holiday







(click image to see more)



01237 475118,07967670229
Click here to email about cottage holiday







(click image to see more)



01885 400 328 , 07709 229 544
Click here to email about cottage holiday







(click image to see more)



01609760487,07756866056
Click here to email about cottage holiday







(click image to see more)



01993 817212,
Click here to email about cottage holiday







(click image to see more)



07842 398247,Robert Rankin 07842 396980
Click here to email about cottage holiday







(click image to see more)



01516783966,
Click here to email about cottage holiday







(click image to see more)



01242 235151,
Click here to email about cottage holiday







(click image to see more)



01341 450248,
Click here to email about cottage holiday







(click image to see more)



01244 500 540,
Click here to email about cottage holiday







(click image to see more)



01852 200333,
Click here to email about cottage holiday







(click image to see more)



01244 500 540,
Click here to email about cottage holiday







(click image to see more)



01404 861173,
Click here to email about cottage holiday







(click image to see more)



01224589282,
Click here to email about cottage holiday







(click image to see more)



01623 635725,
Click here to email about cottage holiday







(click image to see more)



07989 305023,07989 305023
Click here to email about cottage holiday







(click image to see more)



01452 760243,
Click here to email about cottage holiday







(click image to see more)



01288361494,07813594056
Click here to email about cottage holiday







(click image to see more)



01754 890131,07845 900178
Click here to email about cottage holiday







(click image to see more)



01244 500 540,
Click here to email about cottage holiday







(click image to see more)



01787 211 115,
Click here to email about cottage holiday







(click image to see more)



01745812454,07917121715
Click here to email about cottage holiday







(click image to see more)



01326 573808,
Click here to email about cottage holiday







(click image to see more)



01244 500 540,
Click here to email about cottage holiday







(click image to see more)



01787 211 115,
Click here to email about cottage holiday







(click image to see more)



01244 500 540,
Click here to email about cottage holiday







(click image to see more)



01244 500 540,
Click here to email about cottage holiday







(click image to see more)



01984 640920,
Click here to email about cottage holiday







(click image to see more)



01458 274 767,
Click here to email about cottage holiday







(click image to see more)



0800 772 3101,
Click here to email about cottage holiday







(click image to see more)



07582612564,
Click here to email about cottage holiday







(click image to see more)



01244 500 540,
Click here to email about cottage holiday







(click image to see more)



01206337459,07717241953
Click here to email about cottage holiday







(click image to see more)



01764 662609,07814 507254
Click here to email about cottage holiday







(click image to see more)



01244 500 540,
Click here to email about cottage holiday







(click image to see more)



01787 211 115,
Click here to email about cottage holiday







(click image to see more)



01948661168,
Click here to email about cottage holiday







(click image to see more)



01789 205 889,
Click here to email about cottage holiday







(click image to see more)



01787 211 115,
Click here to email about cottage holiday







(click image to see more)



+44(0)1946 720810,
Click here to email about cottage holiday







(click image to see more)



01244 500 540,
Click here to email about cottage holiday







(click image to see more)



01787 211 115,
Click here to email about cottage holiday







(click image to see more)



01404 861105,07749 614499
Click here to email about cottage holiday







(click image to see more)



01458 274 767,
Click here to email about cottage holiday







(click image to see more)



01526 398492,07712 771102
Click here to email about cottage holiday







(click image to see more)



01244 500 540,
Click here to email about cottage holiday







(click image to see more)



01993 817212,
Click here to email about cottage holiday







(click image to see more)



01244 500 540,
Click here to email about cottage holiday







(click image to see more)



01451832215,07852322605
Click here to email about cottage holiday







(click image to see more)



01929481547,
Click here to email about cottage holiday







(click image to see more)



01665577596,
Click here to email about cottage holiday







(click image to see more)



01557 840 273,0780 329 7002
Click here to email about cottage holiday







(click image to see more)



01239682632,07901530517
Click here to email about cottage holiday







(click image to see more)



01244 500 540,
Click here to email about cottage holiday




1
2
3
4
5
6
7
8
9
10
next >>
Country Cottages Online.Net includes UK self catering and self catering overseas and is a trading name of XE Website Solutions Ltd.
Company registered office is: 17 Fennfields Rd, South Woodham, Essex, CM3 5RZ.
Our company registration number is: 3991504 and our VAT registration number: is 104 353357

copyright © 2010 countrycottagesonline.net - ALL RIGHTS RESERVED