SPECIAL OFFERS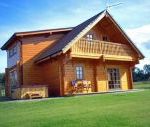 BUILT AUGUST 2009 - Three superior 5* Luxury self-catering Log Lodges in a secluded tranquil setting near Gleneagles in Perthshire Scotland. Each Lodge sleeps up to six and includes luxury master bedr...
FEATURED OFFER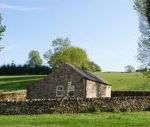 Enjoying stunning views over moorland from its peaceful and private position, Yeka Byre Cottage offers a peaceful retreat. We have converted a traditional sheep byre into a beautiful country holiday c...
Advertise your holiday cottage rentals here.
Self catering holidays in Gloucestershire

Gloucestershire can be attractive for self catering holidays for a number of reasons. Best known for the Cotswolds area of outstanding natural beauty, a large part of Gloucestershire is covered by beautiful Cotswold countryside. Also in the county of Gloucestershire is the Royal Forest of Dean, England's largest oak forest. If you are looking for a self catering break with acres and acres of beautiful quintessentially English countryside, Gloucestershire could be a good choice for you.

If during a country break you want a bit of hustle and bustle why not head in to one of the many pretty Cotswold towns in the area such as Chipping Camden, Cirencester, Moreton in the Marsh, Stow on the Wold or Tewkesbury. Enjoy a nice cup of tea in one of the cafes or enjoy browsing through one of the pretty gift shops. There are also a number of museums and art galleries for those with interests in those areas.

If you love to keep active during your self catering break then enjoy one of the many walks or cycling in the Gloucestershire countryside. Gloucestershire is a county with lots to offer for enjoyable self catering country breaks.







(click image to see more)



01452 740698,
Click here to email about cottage holiday





(click image to see more)



01386 725351,
Click here to email about cottage holiday





(click image to see more)



01594 827 311,0775 901 6464
Click here to email about cottage holiday





(click image to see more)



01451832215,07852322605
Click here to email about cottage holiday





(click image to see more)



01452 780323,
Click here to email about cottage holiday





(click image to see more)



01453 883147,
Click here to email about cottage holiday





(click image to see more)



01386 841939,07876576448
Click here to email about cottage holiday





(click image to see more)



0121 426 6310,07905 497 211
Click here to email about cottage holiday





(click image to see more)



01244 500 540,
Click here to email about cottage holiday





(click image to see more)



01594 827 311,0775 901 6464
Click here to email about cottage holiday





(click image to see more)



01244 500 540,
Click here to email about cottage holiday





(click image to see more)



01244 500 540,
Click here to email about cottage holiday





(click image to see more)



01244 500 540,
Click here to email about cottage holiday





(click image to see more)



01244 500 540,
Click here to email about cottage holiday





(click image to see more)



01451832215,07852322605
Click here to email about cottage holiday





(click image to see more)



01244 500 540,
Click here to email about cottage holiday





(click image to see more)



01594 827 311,0775 901 6464
Click here to email about cottage holiday





(click image to see more)



01452-740969,
Click here to email about cottage holiday





(click image to see more)



0117 937 2649,0779 298 0087
Click here to email about cottage holiday





(click image to see more)



020 8 998 4941 , 0 796 185 7062
Click here to email about cottage holiday





(click image to see more)



01594 827 311 , 0775 901 6464
Click here to email about cottage holiday





(click image to see more)



020 8995 9072, 07919 155 433
Click here to email about cottage holiday





(click image to see more)



020 8 998 4941 , 0 796 185 7062
Click here to email about cottage holiday





(click image to see more)



+44(0)1285 659226,
Click here to email about cottage holiday





(click image to see more)



01386 840950,
Click here to email about cottage holiday





(click image to see more)



01244 500 540,
Click here to email about cottage holiday





(click image to see more)



01594 832052,07768 893 927
Click here to email about cottage holiday





(click image to see more)



01244 500 540,
Click here to email about cottage holiday





(click image to see more)



01244 500 540,
Click here to email about cottage holiday





(click image to see more)



07768 060593,
Click here to email about cottage holiday





(click image to see more)



01242 673119,07753729787
Click here to email about cottage holiday





(click image to see more)



+44(0)1242 584 693,
Click here to email about cottage holiday





(click image to see more)



01451832215,07852322605
Click here to email about cottage holiday





(click image to see more)



01454 238747,07885 304342
Click here to email about cottage holiday





(click image to see more)



01244 500 540,
Click here to email about cottage holiday





(click image to see more)



01452 760243,
Click here to email about cottage holiday





(click image to see more)



01823 665500,
Click here to email about cottage holiday





(click image to see more)



01244 500 540,
Click here to email about cottage holiday





(click image to see more)



01594 827 311,0775 901 6464
Click here to email about cottage holiday





(click image to see more)



01594 827 311,0775 901 6464
Click here to email about cottage holiday





(click image to see more)



01727 869619,07763399654
Click here to email about cottage holiday





(click image to see more)



01666 504309,
Click here to email about cottage holiday


Country Cottages Online.Net includes UK self catering and self catering overseas and is a trading name of XE Website Solutions Ltd.
Company registered office is: 17 Fennfields Rd, South Woodham, Essex, CM3 5RZ.
Our company registration number is: 3991504 and our VAT registration number: is 104 353357

copyright © 2010 countrycottagesonline.net - ALL RIGHTS RESERVED