SPECIAL OFFERS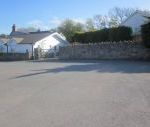 Honeywell cottage is a lovely 110 year old single floor stone built cottage situated in the small village of Oxwich, South Gower. The cottage is situated within walking distance of Oxwich Bay (recentl...
FEATURED OFFER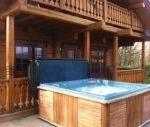 Bespoke Log Cabins, with stylish interiors set in their own secluded spot on a working family farm. Ideally suited for family gatherings, reunions, relaxing family break or that romantic bolthole. Ho...
Advertise your holiday cottage rentals here.
Self catering holidays in Kessingland - Suffolk

Looking for holiday cottages, house, log cabin or other self catering accommodation near Kessingland in Suffolk?

We have a selection of self catering accommodation in Suffolk that can be rented for very short periods for holidays or as a base when visiting family or friends. The accommodation is fully equipped as a home from home and will allow you to explore Kessingland and Suffolk at your convenience.

We will not always have self catering accommodation available in every town, so do use the

Cottage Search

to help you explore the accommodation that we have in each county.

Any self catering holiday cottages near Kessingland will be listed here, or you may wish to look a little further away from Kessingland to holiday cottages in Suffolk.




Other holiday cottages in Suffolk, England



(click image to see more)



01889 505115,07851 723012
Click here to email about cottage holiday





(click image to see more)

Sandpipers
Country/county/town:
England / Suffolk /
Sleeps:
From 1 to 6
Number of bedrooms:
3
Weekly price:
From 330 GBP to 450 GBP
Quality Rating:
unrated
Facilities: Dog friendly (1 dogs welcome)



02083429299,07812197986
Click here to email about cottage holiday





(click image to see more)



01449 711366,07753 744499
Click here to email about cottage holiday





(click image to see more)



01986893133,
Click here to email about cottage holiday





(click image to see more)



01438871130,07968793189
Click here to email about cottage holiday





(click image to see more)



07711 526252,07711 526252
Click here to email about cottage holiday





(click image to see more)



01728 639 000,
Click here to email about cottage holiday





(click image to see more)



01728685348,07901858733
Click here to email about cottage holiday





(click image to see more)



01787 211 115,
Click here to email about cottage holiday





(click image to see more)



01787 211 115,
Click here to email about cottage holiday





(click image to see more)



01787 211 115,
Click here to email about cottage holiday





(click image to see more)



020 8340 7421,
Click here to email about cottage holiday





(click image to see more)



01787 211 115,
Click here to email about cottage holiday





(click image to see more)



07711 526252,07711 526252
Click here to email about cottage holiday





(click image to see more)



01359 258444,
Click here to email about cottage holiday





(click image to see more)



01728 660242,0776 459 0003
Click here to email about cottage holiday





(click image to see more)



01394 410597,
Click here to email about cottage holiday





(click image to see more)



01379 588258,
Click here to email about cottage holiday





(click image to see more)



01787 211 115,
Click here to email about cottage holiday





(click image to see more)



07751 268 180,
Click here to email about cottage holiday





(click image to see more)



01728 660242,0776 459 0003
Click here to email about cottage holiday





(click image to see more)



01787 211 115,
Click here to email about cottage holiday





(click image to see more)



01787 211 115,
Click here to email about cottage holiday





(click image to see more)



01787 211 115,
Click here to email about cottage holiday





(click image to see more)



01787 211 115,
Click here to email about cottage holiday





(click image to see more)



01787 211 115,
Click here to email about cottage holiday





(click image to see more)



01787 211 115,
Click here to email about cottage holiday





(click image to see more)



01787 211 115,
Click here to email about cottage holiday





(click image to see more)



01473811755,
Click here to email about cottage holiday





(click image to see more)



01787 211 115,
Click here to email about cottage holiday





(click image to see more)



01206 262261,
Click here to email about cottage holiday





(click image to see more)



01728 833447,
Click here to email about cottage holiday





(click image to see more)



01787 211 115,
Click here to email about cottage holiday





(click image to see more)



01449 740 740,
Click here to email about cottage holiday





(click image to see more)



01473 785122,
Click here to email about cottage holiday





(click image to see more)



01787 211 115,
Click here to email about cottage holiday





(click image to see more)



01206337459,07717241953
Click here to email about cottage holiday





(click image to see more)

Meddlars
Country/county/town:
England / Suffolk / Hadleigh
Sleeps:
From 1 to 3
Number of bedrooms:
2
Weekly price:
From 399 GBP to 710 GBP
Quality Rating:
unrated
Facilities: Dog friendly (2 dogs welcome), Free internet access



01787 211 115,
Click here to email about cottage holiday





(click image to see more)



01244 500 540,
Click here to email about cottage holiday





(click image to see more)



01787 211 115,
Click here to email about cottage holiday





(click image to see more)



01787 211 115,
Click here to email about cottage holiday





(click image to see more)



01206337459,07717241953
Click here to email about cottage holiday





(click image to see more)



01787 211 115,
Click here to email about cottage holiday





(click image to see more)



01206337459,07717241953
Click here to email about cottage holiday





(click image to see more)



01787 247235,
Click here to email about cottage holiday





(click image to see more)



07711 526252,07711 526252
Click here to email about cottage holiday





(click image to see more)



01206337459,07717241953
Click here to email about cottage holiday





(click image to see more)



01787 211 115,
Click here to email about cottage holiday





(click image to see more)



01787 211 115,
Click here to email about cottage holiday





(click image to see more)



01502 564475,
Click here to email about cottage holiday





(click image to see more)



01787 211 115,
Click here to email about cottage holiday





(click image to see more)



01787 247235,
Click here to email about cottage holiday





(click image to see more)

Dons Barn
Country/county/town:
England / Suffolk / Lavenham
Sleeps:
From 1 to 2
Number of bedrooms:
1
Weekly price:
From 399 GBP to 639 GBP
Quality Rating:
4 star
Facilities: Dog friendly (2 dogs welcome), Free internet access



01787 211 115,
Click here to email about cottage holiday





(click image to see more)



,
Click here to email about cottage holiday





(click image to see more)



01787 211 115,
Click here to email about cottage holiday





(click image to see more)



01787 211 115,
Click here to email about cottage holiday





(click image to see more)



01473 658 354,07876 442 187
Click here to email about cottage holiday





(click image to see more)



01787 211 115,
Click here to email about cottage holiday





(click image to see more)



01728 833447,
Click here to email about cottage holiday





(click image to see more)



07711 526252,07711 526252
Click here to email about cottage holiday





(click image to see more)



01206337459,07717241953
Click here to email about cottage holiday





(click image to see more)



01440785552,07785790823
Click here to email about cottage holiday





(click image to see more)

The Tryst
Country/county/town:
England / Suffolk / Lavenham
Sleeps:
From 2 to 5
Number of bedrooms:
3
Weekly price:
From 567 GBP to 1622 GBP
Quality Rating:
unrated
Facilities: Dog friendly (2 dogs welcome), Free internet access



01787 211 115,
Click here to email about cottage holiday





(click image to see more)



01473811755,
Click here to email about cottage holiday





(click image to see more)



01728 685338,
Click here to email about cottage holiday


Country Cottages Online.Net includes UK self catering and self catering overseas and is a trading name of XE Website Solutions Ltd.
Company registered office is: 17 Fennfields Rd, South Woodham, Essex, CM3 5RZ.
Our company registration number is: 3991504 and our VAT registration number: is 104 353357

copyright © 2010 countrycottagesonline.net - ALL RIGHTS RESERVED