Tara
Stare Hamry, Beskydy Mountain Nature Reserve
Sleeps 6 - 10 | 6 Bedrooms | Pet-Friendly | Reviews
Key Information
Price range
from
969
to
1470
GBP per week 6 Bedroom Large Country House
1 Bathroom
Garden
Parking
Pets welcome
Accommodation Summary: Large Country House sleeps 10 Czech Republic.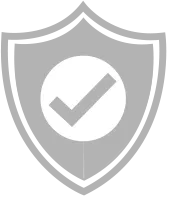 Stay safe and secure when booking!
Sorry this owner does not offer secure online booking. Please call them for more information.

Advice when Booking !
This cottage is from a Independent Agency
Large Country House in rural setting in Czech Republic.
Key Holiday Home Information:
Dog-Friendly, up to 2 dog(s) welcome by arrangement.
Family-Friendly, Facilities include: Cot, Highchair, Babysitting.
Location
: rural setting, mountains setting, remote, secluded holiday home.
Views
: Mountain views, Valley views.
Nearest Airport and Railway Station: Brno Airport (Ryan Air) is about 2.2 hrs away and Ostrava Airport (Czech Airlines) about 45 minutes. Car rental available from £14 per day. Transfers can be arranged..
Nearest city or town: Frydek-Mistek, Ostrawa, Brno Airport 190 Km, approximately 32 miles away.
Type of self-catering holiday: Self-catering in a wooden log house in the Czech Republic.
Short Breaks and weekend breaks: Not available

About this dogs welcome Large Country House for up to 10 guests in Beskydy Mountain Nature Reserve
Self catering holidays in Stare Hamry , Beskydy Mountain Nature Reserve, Czech Republic
Amazing 300 year old log Farm house set in the middle of the famous Beskydy Mountain Nature Reserve in the Czech Republic. Walks begin at your front door. Stunning views all around. The spacious house has tons of character and sleeps 10 in 6 bedrooms. Click on the photograph to read about this exceptional self-catering holiday.
More about the self catering accommodation in Stare Hamry
Tara is our lovely 300 year old renovated log farm house set in the middle of the famous Beskydy Mountain Nature Reserve in the Czech Republic close to the massive Sance reservoir lake and within view of the Slovak and Polish borders in the NE corner of the Czech Republic. There are fabulous mountain views all around the house.
The water comes from our natural spring - mineral water from the tap!
The house is made entirely of wood and has been renovated completely in the traditional way even down to the individually 'hand made' wooden roof shingles. The house oozes character and rustic charm. The rooms are spacious with plenty of fascinating nooks and crannies, exposed timbers and fabulous heart shaped panels on the balcony.
Accommodation
The house can accommodate 6 adults and 4 children - or 10 adults, it has 6 bedrooms, 2 of them very spacious. The Bedroom arrangement is one treble, 2 doubles and 3 singles.
The main room downstairs has a wonderful old-fashioned farmers oven which incorporates a bread oven and hotplate and has stairs up to the top of it where you can cosy down on the sheepskins if you feel the bedroom is just too far away.
The main room has a big dining table which easily seats 10 plus another big table which seats 7 where children can play at.
The kitchen has 6 electric hob hot plates and an oven, also supplied are a microwave, toaster, kettle and double sink. There is a cosy 'den' with benches and table at the other end of the kitchen.
There is a TV lounge room downstairs with 300 satelite channels including 3 in English. We have also installed a DVD.
There is also a spacious shower washroom with under-floor heating and a washing machine and dryer for guests.
There is an outdoor purpose built BBQ area with a table and benches. Walks start at your front door.
We will be accepting guests as of 2009, the price is £850 per week and Tara sleeps 10 in 6 bedrooms.
The house stands in 20 acres of meadow, all around is wonderful forest and the views from the verandah across the valley and left and right for about 12 miles - there are no other houses, light pollution, telegraph poles, roads or signs of civilisation at all - it is a wonderful forest nature reserve where only those people actually living in it can travel to by car, everyone else has to walk, so very few cars and no tourist feel to the place - purely nature at its finest.
We have organised a great taxi and car hire system for guests, whereby guests can be taxied straight from the airport (Brno is usually the cheapest with Ryanair) to the house and on the way (25 mins from the house) pick up the hire cars - even if out of office hours, guest drivers can then follow the taxi into the Nature Reserve where the house is. The car hire for a medium to large saloon is approx £14 per day.
Facts about this holiday accommodation in Stare Hamry.
Sitting Room with: TV, Free SKY TV, DVD player, Woodburner, Free Internet Access
There is a dining table to seat 10 people.
Kitchen with: Fridge/Freezer, Microwave, Dishwasher, Washing Machine, Coffee Maker
6 bedrooms.
1 Bathrooms, Power Shower
Garden:
Balcony
Parking
Central Heating
Flexible changeover day: Yes
Recommended Attractions near Stare Hamry: This self-catering holiday provides the opportunity to stay in a 300 year old house that has been restored to a good comfortable standard, set in an amazing location surrounded by natural beauty.
Good places to visit near Stare Hamry: Poland and Slovakia are within easy driving distance for a day trip.
More about the Location:
Pub Nearby, , in nearby village, Good area for Walking, Outdoor Pursuits available nearby: fishing, mountain biking, walking, walking
Short Breaks: No
The owner or agency for this cottage has advertised with CountryCottagesOnline.Net
since 2004
.
Property Website
Book Now
Booking Information
This owner does not offer secure online booking. We recommend wherever possible booking online via secure online booking.
If you would like to book, please call the owner, and discuss their booking process with them. Owners that do not accept online booking, may request you fill out a booking form and pay via Bank Transfer.
To stay safe when booking direct, it is strongly recommended that you:
Call the owner or agency on the phone number given on the ad and check over the phone with them, that the bank details are correct before making any payment.
Check on your bank that the name details on the account that you are making any payment to, match with the name details for the company you are booking with (i.e. ensure you have confirmation of payee before proceeding).
We recommend never making a payment to a foreign bank account via bank transfer.
Property location
Prices
Price Banding Period
Weekly Price
Changeover day
Min Stay & Short Breaks Information
Short Break Nightly Rates From
Weekday
(per night)
Weekend
(per night)
09 Sep 2023 - 22 Dec 2023
1,365.00 GBP
No short breaks
-
-
23 Dec 2023 - 29 Dec 2023
1,575.00 GBP
No short breaks
-
-
30 Dec 2023 - 06 Jan 2024
2,678.00 GBP
No short breaks
-
-
07 Jan 2024 - 28 Jun 2024
1,365.00 GBP
No short breaks
-
-
29 Jun 2024 - 06 Sep 2024
1,470.00 GBP
No short breaks
-
-
07 Sep 2024 - 20 Dec 2024
1,365.00 GBP
No short breaks
-
-
21 Dec 2024 - 27 Dec 2024
1,575.00 GBP
No short breaks
-
-
28 Dec 2024 - 04 Jan 2025
2,678.00 GBP
No short breaks
-
-
---