Dogs Welcome Self-Catering Holidays

Holidaying with pets is the norm for many British families. For most Brits, pet dogs are an essential part of the family and leaving them in kennels whilst the rest of the family go off on holiday is inconceivable. There's a great choice of pet-friendly accommodation in the UK and Ireland, ideal for those who want to take their pooches away with them.

For the full range of choice of pets-welcome holiday homes:

See All the Dog-Friendly Holiday Houses

CountryCottagesOnline.Net features a great choice of doggies welcome holiday homes, from budget apartments to country houses and wooden holiday lodges. There are some holiday homes abroad too which welcome dogs although taking dogs abroad isn't hassle free with requirements for pet passports and other necessities.



Dog-Friendly Properties with a Secure Garden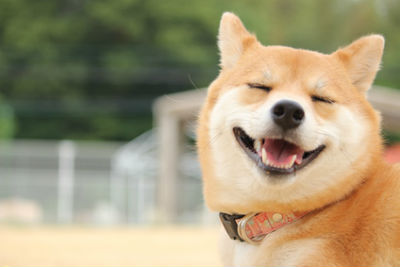 When holidaying with your dog it's important to think through how much outdoor space you will need for your family and your pet pooch. For dog owners renting a holiday home with its own private secure garden is a popular choice.

It's worth considering whether your dog will need use of a secure garden to run around in on holiday? Is it important to rent a property that is far enough away from other properties that you won't need to worry about the dog barking or making noise? It can be useful to write a checklist of your main requirements and priorities when looking for pet-friendly self-catering holiday accommodation and to make sure you rent the best pets welcome holiday house for you.

Search the pet-friendly properties with a secure garden


A Holiday Home for All of the Family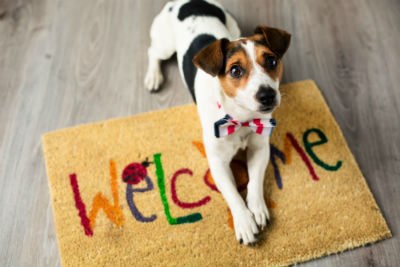 If you're planning a family getaway then take a look through CountryCottagesOnline.Net's selection of holiday homes with family-friendly credentials where your dog is welcome too. No family members need be left out here! Remember that some holiday houses welcome just 1 dog whereas others welcome more, so if you have one or more dogs, do read through details to check how many pets are welcome at the properties that interest you.
See the Pets Welcome Family Cottages


Pets Welcome Holiday Homes with Leisure Facilities
For those looking for that something extra special on holiday, renting a holiday home with leisure facilities like a pool or a hot tub can be the ideal choice. Although your pet won't be able to partake in the leisure facilities there are plenty holiday houses out there with leisure facilities where dogs are welcome to stay at the cottages too.

Browse pet-friendly cottages with pools

Search pet-friendly cottages with hot tubs
Whatever type of pooch-friendly accommodation you are looking to rent, we hope you find the perfect holiday cottage for you and your hound on CountryCottagesOnline.Net.