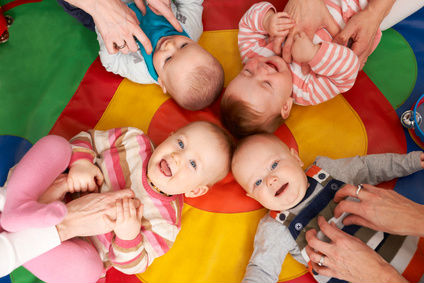 Find a baby friendly holiday cottage with a cot for easy family breaks. Whether you have a baby, a babe in arms or a very young tot, it is really nice to arrive at your holiday cottage and find that there is a cot for the baby to sleep in, perhaps a highchair and for cottages with stairs, a stair gate.
Cottages with Facilities for Families with Babies

Some cottage owners who specialise in family self catering holidays will have everything you require and more at their baby-friendly cottage. Some provide bottle warmers, spare disposable nappies if you run out. We advise that you discuss provision for babies with the owner of the cottage you are thinking of booking so you know what baby equipment to bring with you.
Double check the type of cot, whether it is a solid wooden construction that can sleep toddlers up to the age of 2 or a travel cot that is only suitable for babies. Find a family-friendly place to stay from our selection of baby-friendly cottages.