Cottages With Sporting Facilities
Love to keep fit and enjoy sports at home and on holiday? If you are a sporty person or have family or friends who just love to play games like tennis or badminton at home and away or enjoy a semi-competitive game of snooker then you may want to rent a cottage that offers sporting facilities. There is a surprising array of options on offer at self-catering cottages when it comes to sports. We hope you find an inspirational place to stay.
Looking for somewhere with special facilities so you can enjoy ball games on holiday?

Some holiday homes have large gardens ideal for playing boules or other outdoor games. Some have football goal posts, sure to be a hit with football fans.
If you are looking for a cottage where you can play snooker or pool see:

For holiday properties with a dedicated games room see:

are also seen by some as being sporty although it does really depend how seriously you take games. For some it is all a bit of fun whereas others may even be experts in their field and take it all very seriously. Whether you enjoy a bit of fun or are seriously sporty, we trust that you'll enjoy browsing through the excellent selection of cottages with sporting facilities.


Cottages With Sports Like Fishing or Riding Nearby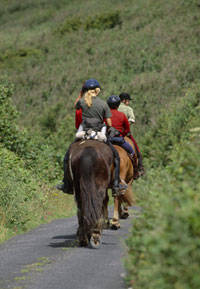 Other cottages may be located with facilities for sports such as fishing or horse riding on site or nearby. Those who enjoy the country life may need to find somewhere with country pursuits on offer nearby. Real keep fit fanatics or those who just enjoy the high of feeling and looking fit may want to find a specialist cottage with a gym.