Holidays in the UK and Ireland
Many people choose to holiday in the UK or Ireland nowadays. Whether you want to rent a 5 star holiday home or budget accommodation, there are many good reasons to holiday in Britain. Those with pets or young children often prefer to take a staycation and avoid dreaded long waits at airports or the stress of transporting animals or the kids abroad. And who can blame them when there are many wonderful parts of the UK and Ireland which are easily accessible and just waiting to be explored.
What does each part of the UK and Ireland have to offer for self-catering holidays?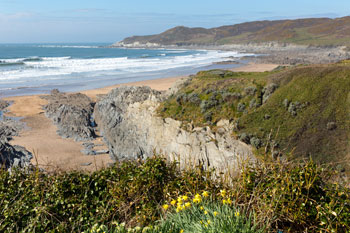 England has many fantastic areas to choose from when it comes to vacation rentals and places to stay range from English country cottages, to large mansion houses, or unusual options such as yurts or gypsy caravans. The West Country counties of Cornwall, Devon, Somerset , Dorset and coastal areas of England are popular for summer holidays and the rugged areas of the north of England, the Lakes, north west England and Northumberland are amazing for outdoor adventure holidays.
Head to East Anglia and discover good sandy beaches, especially in Norfolk and north Suffolk, pretty countryside with few hills that is ideal for cycling, charming preserved medieval villages and a greater chance of dry sunny days on holiday. Find out more about cottage holidays in Norfolk, Suffolk, Essex and Cambridgeshire.
A little further south, encircling London are the counties of Kent, Sussex, Buckinghamshire and to the west, the rolling hills of the Cotswolds and Gloucestershire.
Head for the 'Heart Of England', to Herefordshire, Shropshire and Worcestershire to find stunning countryside, farmhouse holidays and a host of historic places to visit.
With so many exciting options on offer, national parks, a fantastic coastline and various areas of outstanding natural beauty, which part of England will you choose to discover on your self-catering holiday?
Bonny Scotland with its lochs, glens, historical cities, welcoming towns and scenic seaside, has plenty to keep families entertained, as well as ample to offer for romantic breaks. A fantastic country for enjoying a diverse range of outdoor activities, there should never be a dull moment on your Scottish holiday.
Central Scotland includes the Loch Lomond and Trossachs National Park as well as the vibrant cities of Glasgow and Edinburgh. Find a selection of holiday rentals in Edinburgh and other Scottish cities.
Book a holiday home in the Highlands and the Cairngorms National Park for mountain scenery and rich wildlife, good fishing and castles.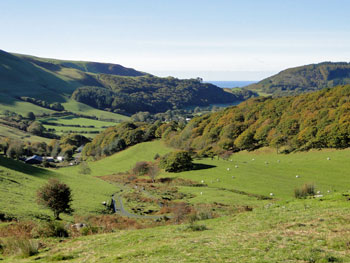 Let the wonders of Wales mesmerise you on a cottage holiday in this part of the UK. Perhaps best known for Snowdonia National Park and the Brecon Beacons, there are many wonderful areas of countryside to explore in Wales, including scenic valleys which can be discovered on foot, by car or on horseback. Book a holiday home in Snowdonia, in north west Wales, that is surrounded by magnificent scenery. You may wish to check out the pine lodges for holidays in North Wales.
Wales also boasts a sublime coastline with stunning scenery, including the Pembrokeshire Coast National Park where bird-watching and walking are just a couple of the wonderful things to do. Wales is a very good family seaside holiday destination, there are good beaches all around its coast. Stay in self-catering accommodation for the best value holiday in Wales.
Wales is a very dog-friendly holiday destination. There are hundreds of places to stay for a coastal or country break with a big welcome for pets.
Dog friendly holiday cottages South Wales
Discover holidays in Wales. Find the best Welsh holiday home by matching needs with facilities.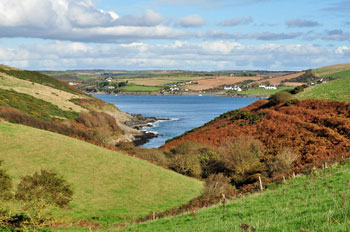 Fall in love with the Emerald Isle during a stay in an Irish holiday home. Wonderful for outdoor activities, discovering stunning scenery and good old relaxing, Ireland has plenty of promise for fun-packed or relaxing self-catering stays. For rural retreat breaks and remote holidays, Ireland is hard to beat. Lots of people head for seaside holidays on Ireland's coast during the summer, such as Baltimore in County Cork. You may wish to find suitable Irish holiday cottages by facility, or by setting. Read about inspirational holidays in Ireland.
For those who want to enjoy a cottage holiday amongst some of Britain's best countryside, we recommend that you read our guide on holidays in Areas of Outstanding Natural Beauty.
The factors to look for when choosing a holiday home very much depend on the holidaymaker's preferences, the group that they are travelling with, whether they require dog-friendly holiday cottages, a family holiday home, luxury or budget, or whether a pine lodge holiday has special appeal. Explore the various styles of holiday homes that could be rented such as farmhouse, bungalow, lodge and more.
Cottage features and appliances
We all have certain features that we would like to enjoy during a holiday, perhaps a hot tub or swimming pool. For some it could be have a very well equipped kitchen with appliances such as dishwasher, washing machine, a coffee machine or freezer. A holiday home with a hairdryer is important to most. Use the Advanced Search to select holiday homes according to their lists of features or read more about cottages with.
Holiday cottages near family attractions
It's easy to keep children happy and entertained on holiday by book a holiday home near a theme park or visitor attraction that they would like to visit.