/

Glamping
Glamping Holidays in the UK and Overseas
Looking to book a self-catering holiday but want to stay somewhere different and enjoy a more adventurous type of break? For those in search of a truly memorable break, a glamping holiday in the UK or overseas could be the perfect choice.
Whether you want to stay in a Safari-style tent at home in the UK, hideaway in a Shepherd's Hut, feel all modern in a Geodome or get back to nature with a yurt holiday in Britain or abroad, CountryCottagesOnline.Net features a great selection of glamping holidays.
Geodomes for a modern glamping-style experience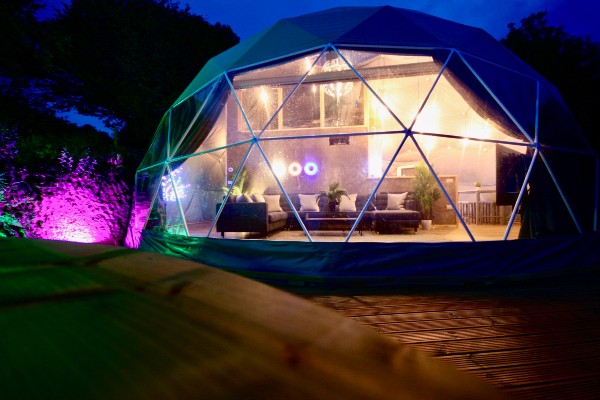 Stylish and modern, geodomes which are also known as geodesic domes, are the epitome of chic when it comes to glamping holidays. Seen at fashionable festivals like Glastonbury, geodomes offer the chance to stay 'under the canopy' but in a hemispherical dome rather than in a standard sort of tent.
Pictured is Sunridge Geodome in Devon, a stylish sleeps 4 property near Yealmpton.
Luxury Tents and Safari-Style Tents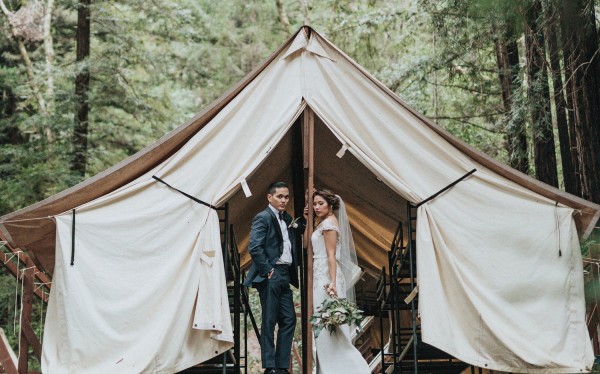 True glamping as many people think of it involves a tent stay. Glamping though isn't your standard sort of camping experience where you have to pitch a tent, unpack your sleeping bag and either sleep on a sleeping mat on the ground or if you're lucky on a camp bed.

With glamping and luxury tents the emphasis is on a camping experience but with none of the hard work. Pitch up at a glamping site and it should all be done for you; the tent will be ready and set up and most tents are furnished with proper beds (all made up) and household furniture so you can enjoy many of the comforts of home but under the canopy of a tent rather than in a traditional holiday cottage.
For many who want to experience a more outdoorsy sort of holiday where you can easily gaze at the stars at night and recreate those happy childhood memories of camping, glamping in a luxury tent is the perfect choice.
Shepherds Huts to let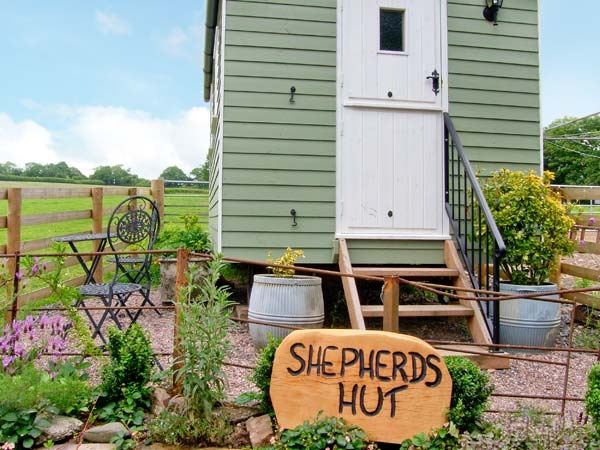 Popular (in particular for summer holidays), Shepherds Huts offer the chance to stay in a building rather than in a tent, but to experience that same sense of a truly different holiday where you can usually immerse yourself in a more rural style fun holiday. Usually compact and bijou, many Shepherd's Huts are sited in wonderful rural locations, for example in fields or next to woodlands and some feature in house toilets whereas others have toilets nearby.

Complete with beds, and some even with proper state of the art kitchens and even woodburners, Shepherds Huts offer the chance to cosy up with friends or loved ones on holiday and enjoy a wilder freer sort of self-catering holiday which can also be great fun and a wonderful unforgettable experience.

Holiday in a Yurt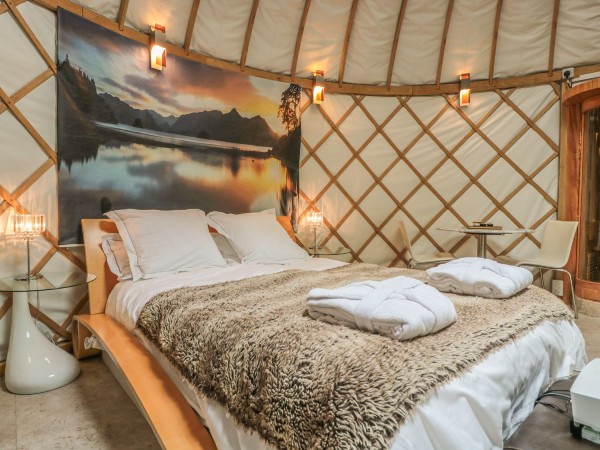 If you like the idea of staying in a tipi style tent then a break in a yurt could be the perfect choice for you. Traditionally used by Mongolians, there are plenty of Brits who like to stay in these tents nowadays too; even if it is just for a holiday. Many yurts re furnished with the comforts of home with beds and even kitchenettes in some, making for a homely camping experience. Some yurts even have windows so you can see the stars at night, how amazing is that?
Whatever glamping style experience you opt for, we hope you find the perfect luxury camping style accommodation for you on CountryCottagesOnline.Net.