Romantic self-catering holidays from CountryCottagesOnline.Net
Fall in love with our selection of romantic self-catering holidays for couples. From cottages for two with hot tubs to cosy holiday homes with four-posters, CountryCottagesOnline.Net features a dreamy choice of sleeps 2 cottages, for romance on holiday. Create those special moments to treasure forever when you book a holiday home fit for the most romantic of breaks.
Couple's Cottages with a Woodburner or Log Fire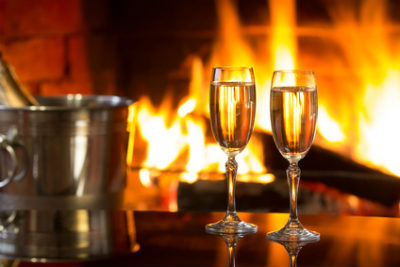 Perfect for cosy winter holidays, if you're getting away with your lover in the colder months, renting a sleeps 2 holiday home with a woodburner could be the perfect choice and can help you get in the mood for those tender and loving moments.

Sleeps 2 Cottages with a Log Fire or Woodburner

Hopefully it won't just be the burning logs smouldering and sparking on your romantic break!
Sleeps 2 Cottages with a Four Poster Bed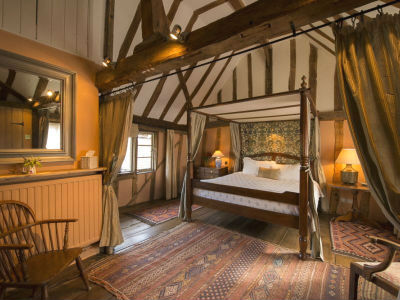 There's something so special about sleeping in a four poster bed that can make you feel amorous on holiday.

Search Romantic Cottages with a Four-Poster Bed

Most couples don't have canopied beds at home so there's something quite special about sleeping in a 4-poster on holiday. Hide away behind the curtains with the one you love and enjoy cuddling up in the most romantic of beds. Cosy holiday homes with a 4-poster are particularly popular for minimoons and honeymoons.
Sleeps 2 Cottages with a Hot Tub
Hot tubs are popular on holiday, particularly with couples, keen to relax and unwind together on a loved-up break away.

See the Couple's Cottages with a Hot Tub

Rent a cottage for two with a hot tub and look forward to relaxing and lying back with your partner perhaps whilst watching the stars sparkling at night or whilst taking in beautiful country views (depending on your choice of property).


Honeymoon and Mini-moon Cottages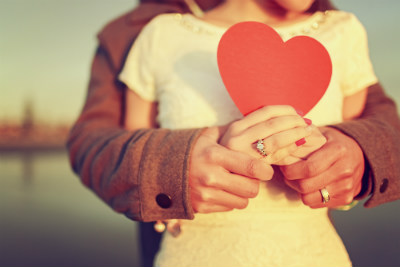 When it comes to finding accommodation for your honeymoon or minimoon you'll want to find a truly special sleeps 2 hideaway.

Search for Dreamy Honeymoon and Minimoon Cottages

Privacy and luxury are often top choices for honeymooners to be and with good reason too, you want to find a cottage hideaway where you and your partner can escape to create special memories to cherish after the wedding. Happy ever after doesn't just happen in fairytales, it can all start with the honeymoon!
Top choices for honeymooners and mini-mooners are hideaways with a hot tub or four poster or a holiday home with views, or a combination of all three for a truly romantic and memorable getaway. CountryCottagesOnline.Net features some truly adorable honeymoon and minimoon cottages including even enchanting holiday homes on their own private island!

Sleeps 2 Cottages with Good Views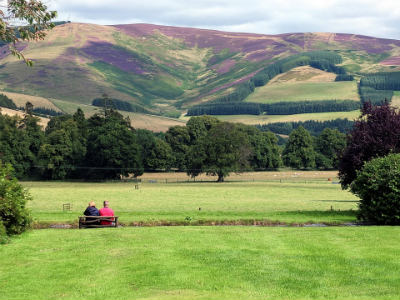 Waking up to inspiring views on holiday with your partner can be totally dreamy.

Romantic retreats with Good Views

There's nothing quite like waking up to inspirational views to get you in a good mood and feeling your best. And then there's the sunsets too, watch the sunset or come up hand in hand or whilst sharing a glass of wine or too, as you create your own love story!


Sleeps 2 Cottages with a Sea View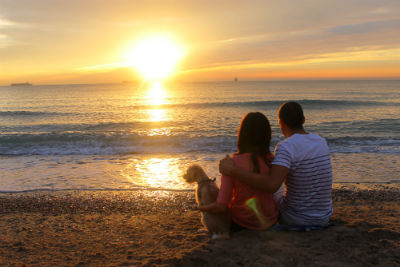 Many couples are fond of holidaying by the seaside.

Cottages for 2 with a Sea View

Whether it's the sound of the sea that you love, or watching the waves meet the shore, rent a sleeps 2 cottage with a sea view and you can be sure of special experiences on holiday with your lover. From waking up to lovely sea views to watching the spectacular colours of the sunset in the evening, cottages with sea views can be absolutely adorable.

Pet-Friendly Romantic Retreats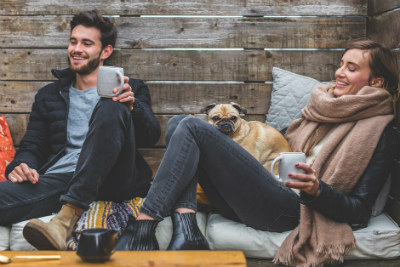 Holidays just aren't the same if you have to leave your pet pooch at home, find a dog-friendly romantic retreat where you, the one you love and your dog can all enjoy a break away.

Find a dog-friendly romantic retreat
Whatever type of romantic retreat you opt to rent, whether a sleeps 2 cabin, a country cottage or a lodge, we hope you find the perfect accommodation for your loved up break on CountryCottagesOnline.Net.