Top Mediterranean Holiday Destinations
Thinking of taking a holiday in the Med and want some inspiration on the top places to holiday? The traditional Mediterranean destinations that have continued to appeal to British tourists in particular over the years include Italy, Spain, Greece and Cyprus. These destinations have traditionally offered good value money and the promise of good safety levels. Growing in popularity over recent years due to its appeal as a good value destination has been Turkey and some Moroccan destinations have also become fashionable over recent years.

Best Loved Traditional Mediterranean Destinations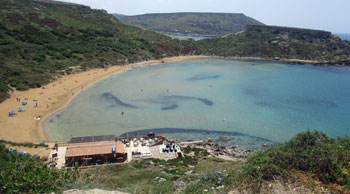 Who doesn't love a break in Italy, Spain, Malta, Greece or Cyprus? These are some of the Med's traditional top holiday hot-spots which continued to attract many holidaymakers, many year after year. Each of these countries in summer time promises good hot temperatures and boasts an attractive coastline with azure waters and beaches perfect for relaxing on.

With the event of the Euro, these well-loved and popular holiday destinations have become less competitive price-wise and some holidaymakers have therefore sought alternatives. Booking and staying in self-catering accommodation however, can help keep costs down and holidays in these traditionally appealing Mediterranean Destinations as appealing as ever.

Up and Coming Mediterranean Destinations
Turkey with its rich and ancient history and historical sites, charming fishing villages, wonderful beaches and beautiful blue waters is an appealing place to holiday. Outside of the Eurozone, Turkey can offer excellent value for money so if you are after a summer sun holiday and on a budget, a stay in Turkey could make great sense.

Morocco as a fascinating and interesting holiday destination is not new but has grown in popularity over recent years. Again, outside of the Eurozone, Morocco can be a good value holiday destination. Particularly, if you arrange accommodation and book cheap flights direct. 5 star hotels are typically universally expensive whatever the destination, but by booking and staying in an apartment or villa, it's possible to save and stay in appealing yet good value accommodation.

Many countries are by the Mediterranean sea including destinations such as Morocco, Tunisia and even Egypt. Above we have outlined some of the top destinations, as to the top destinations in a year or five years from now, watch this space!