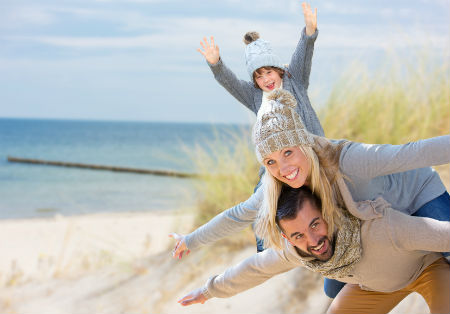 Looking for a holiday cottage which sleeps 3 people? Find a cottage that sleeps three for self catering holidays and breaks from Countrycottagesonline.Net's collection of 3 person holiday cottages listed below.
Sleeps 3 Cottages for Small Families or Friends
Holiday cottages for parties of 3 are popular with small families with two parents and one child, as well as with small groups of adult friends. When looking for the perfect holiday cottage it's essential to find a property that is the right size for you.

Cottages sleeping three guests tend to be cosy holiday homes with one bedroom with a sofa bed or 2 bedroom holiday houses (typically with one double bedroom and one single room). The layout of accommodation can vary though, so please check details for the property that interests you.

Whether you're a couple with one child or three friends looking to holiday altogether, there is a great choice of self-catering holiday homes to sleep three people. If you have any queries it's best to check full details with owners or agencies who can advise you further.
We hope you find the perfect holiday cottage accommodating 3 people for you.