Countrycottagesonline.Net offers travellers a choice of good quality self-catering holidays in the UK, Ireland and Overseas.

MENU
SEARCH
Log Cabin Holidays in the UK and Overseas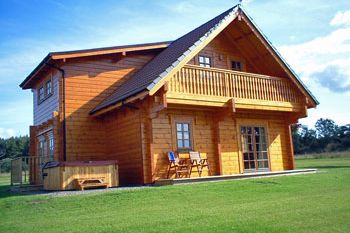 Find Log Cabin Holiday Accommodation for your getaway this year.

Whether you are dreaming of a stay in a lodge made from oak, beech or pine in the UK or abroad, countrycottagesonline.net can help you find your perfect holiday cabin. Whatever your dream holiday home, log houses can be wonderful for offering that special relaxing holiday feel.

We feature an excellent range of self-catering log cabins and pine lodges. Many of these are in a superb rural setting where you can enjoy the countryside at its best. Dramatic wild settings can be perfect, or perhaps log cabins set in woodland or beside a loch or mountain in Scotland or Ireland?
Read more
93 Holiday Properties match your Search for Log cabin holidays.

Looking for a Log Cabin with Special Facilities for Relaxing such as a Hot Tub?
Find a Holiday Lodge where your Pet will be Welcome:
Looking for a Family-Friendly Holiday Lodge? See our selection of:
Holiday Log Cabins by Woodlands and Forests

Want to Stay on a Holiday Village with Log Cabins?
Wherever you decide is best to take a self catering cabin holiday whether you opt for a trip within the UK or head to Europe, we hope you find the perfect log house or wooden holiday cabin for you.
Copyright © 2002 - 2017 Countrycottagesonline.net - All Rights Reserved