Carp Cottage
Doddington, Lincolnshire
Sleeps 1 - 6 | 3 Bedrooms | Reviews
Key Information
Price range
from
400
to
850
GBP per week 3 Bedroom Holiday Cottage
1 Bathroom
Parking
Swimming Pool,
Accommodation Summary: Holiday Cottage sleeps 6 East Midlands.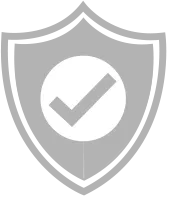 Stay safe and secure when booking!
Sorry this owner does not offer secure online booking. Please call them for more information.

Advice when Booking !
This cottage is from an Independent Owner
Holiday Cottage in village setting in East Midlands.
Key Holiday Home Information:
Family-Friendly, Facilities include: Cot, Highchair.
Location
: village setting, rural setting, remote, secluded holiday home.
Views
: Each Cottage is in a small courtyard and over looks the views of the grounds..
Nearest Airport and Railway Station: Train Station - Situated 2 miles in the small village of Saxilby or busy Lincoln Central is approx 7 miles. Collingham is approx 6 miles from us or Newark North-gate/Newark Castle is approx 10 miles..
Nearest city or town: Lincoln, approximately 5 miles away.
Type of holiday rental: Self-catering holiday and fishing cottages near Doddington in Lincolnshire.
Short Breaks and weekend breaks: All year round mid week and weekend breaks

About this Holiday Cottage for up to 6 guests in Lincolnshire
Carp Cottage is one of 3 charming holiday cottages found on Wallrudding Farm, a working farm situated close to the village of Doddington in the west of Lincolnshire. Carp Cottage offers very comfortable accommodation and has 2 twin bedrooms as well as a double bedroom. Roach Rest, Koi Keep and Carp Cottage sleep 2, 6 and 6 and offer an idyllic base for a relaxing break amongst some wonderful scenery. Set within large private grounds, the cottages are found close to several fishing lakes which are exclusively available to guests here. There is also an impressive indoor heated swimming pool found on site. Whether you are looking for a romantic getaway or a family holiday, the cottages at Wallrudding Farm offer a wonderful setting for an enjoyable break in the East Midlands. Two of the cottages are set over a single-storey which means they have ground-floor bedrooms and bathrooms that are suitable for people with disabilities.
Facts about this holiday accommodation in Doddington. Fishing break, own lake.
Sitting Room with: TV, DVD player, Free Internet Access
There is a dining table to seat 6 people.
Kitchen with: Fridge/Freezer, Microwave, Dishwasher
3 bedrooms. Sleeping arrangements: 1 double bed(s), 4 single bed(s)
1 Bathrooms
Parking
Central Heating
Entertainment and/or Leisure Facilities on Offer: heated swimming pool (The pool is for the use of the entire group of cottages)
Flexible changeover day: No
Recommended Attractions near Doddington: Doddington Hall, Pennells Garden Centre, Natural World Visitor Centre, Lincoln Cathedral & Castle, Steep Hill, Lincoln Brayford. Tattershall Castle, Newark Castle.
Good places to visit near Doddington: Skegness - Butlins, Cleethorpes, Sun Down Adventure Park, Tettershall Castle, Meadowhall Shopping Centre, Chatsworth House, Clumber Park.
More about the Location:
Pub Nearby, Golf Course nearby, Good area for Walking, Outdoor Pursuits available nearby: Fishing at our own lakes, walking, cycling
Annual Events: Lincolnshire show, Waddington Air Show, Lincoln Christmas Market, Swinderby & Newark Antiques Market.
Good places to eat near Doddington: Lincoln - Cheese Society, Pyewipe, Prezzo's, Handmade Burger Co, Nandos, Cafe Zoot but to name a few of our favourite places to eat. Newark - Cafe Blue, Rushtons, Romano's, The Old Bakery & Tea Rooms.
Short Breaks: Yes, minimum 3 nights
The owner or agency for this cottage has advertised with CountryCottagesOnline.Net
since 2013
.
Property Website
Cottage Website
Booking Information
This owner does not offer secure online booking. We recommend wherever possible booking online via secure online booking.
If you would like to book, please call the owner, and discuss their booking process with them. Owners that do not accept online booking, may request you fill out a booking form and pay via Bank Transfer.
To stay safe when booking direct, it is strongly recommended that you:
Call the owner or agency on the phone number given on the ad and check over the phone with them, that the bank details are correct before making any payment.
Check on your bank that the name details on the account that you are making any payment to, match with the name details for the company you are booking with (i.e. ensure you have confirmation of payee before proceeding).
We recommend never making a payment to a foreign bank account via bank transfer.
Property location
---