Cotswold Manor Hall with Hot-Tub
Oxford, Oxfordshire
Sleeps 2 - 30 | 9 Bedrooms | 5 Star Rated | Pet-Friendly | Reviews
Key Information
Price range
from
7200
to
12000
GBP per week Quality Rated:





9 Bedroom Organic Country Estate
6 Bathrooms
Garden
Parking
Pets welcome
Some Disabled Accessible Features
Hot Tub, Games Room
Accommodation Summary: Organic Country Estate sleeps 30 The Cotswolds, Home Counties.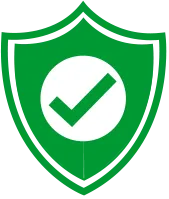 Stay safe and secure when booking!
This owner/agency offers secure online booking

Advice when Booking !
This cottage is from an Independent Owner
5 star Organic Country Estate in village setting in The Cotswolds, Home Counties.
Key Holiday Home Information:
Dog-Friendly, up to 6 dog(s) welcome by arrangement.
Family-Friendly, Facilities include: Cot, Highchair, Babysitting.
Disabled Accessibility Information
: NOT Wheelchair Accessible
Location
: village setting, rural setting, hillside setting, secluded holiday home.
Nearest Airport and Railway Station: Hanborough & Oxford.
Nearest city or town: Oxford, approximately 9 miles away.
Type of holiday rental: Family Celebrations, Stag and Hen Parties, Corporate Events.
Short Breaks and weekend breaks: All year round

About this dogs welcome Organic Country Estate for up to 30 guests in Oxfordshire
The Gorgeous Cotswold Manor Hall. There are 9 bedrooms and 6 bathrooms, a superb Private Hot Tub and Complimentary Wireless internet access. The estate is an ideal location for Family Holidays & Weekends, Special Celebration Dinners, Hen & Stag Groups & Corporate Events. A Gorgeous Cotswold Pub is a short walk, Oxford is 20 mins, Cheltenham 30 mins & London 1 hour.
Facts about this holiday accommodation in Oxford. Cat-Friendly
Sitting Room with: TV, DVD player, Woodburner, Free Internet Access
There is a dining table to seat 29 people.
Kitchen with: Fridge/Freezer, Microwave, Dishwasher, Washing Machine, Coffee Maker
9 bedrooms. Sleeping arrangements: 30 single bed(s), 4cot(s)
6 Bathrooms, En-suite bathroom, Power Shower
Garden: Gorgeous Private Lawns
Parking
Central Heating
Entertainment and/or Leisure Facilities on Offer: Games Room , Hot Tub , Whirl Pool or spa , Jacuzzi
Flexible changeover day: Yes
More about the Location:
Pub Nearby, A superb Cotswold Pub and Restaurant is a short walk., Golf Course nearby, Good area for Walking, Outdoor Pursuits available nearby: Golf, Sailing, Horse Riding, Wind Surfing.
Short Breaks: Yes, minimum 2 nights
The owner or agency for this cottage has advertised with CountryCottagesOnline.Net
since 2008
.
Book this holiday home in Oxfordshire with the owner or agency. If you need help, advice or have queries, it's recommended you call the owner or email them.
Property Website
Book Now
Booking Information
Book safely and securely! This owner/agency offers secure online booking. See the Book Now button to book and for further details.
We recommend wherever possible that you book online via secure online booking.
Property location
Prices
Price Banding Period
Weekly Price
Changeover day
Min Stay & Short Breaks Information
04 Jan 2022 - 22 Dec 2023
7,200.00 GBP
Flexible (any time)
23 Dec 2023 - 03 Jan 2024
12,000.00 GBP
" "
04 Jan 2024 - 23 May 2024
9,600.00 GBP
" "
24 May 2024 - 30 May 2024
12,000.00 GBP
" "
31 May 2024 - 14 Jul 2024
9,600.00 GBP
" "
15 Jul 2024 - 01 Sep 2024
12,000.00 GBP
" "
02 Sep 2024 - 22 Dec 2024
9,600.00 GBP
" "
For detailed prices, including information on short break availability for this Oxford Cottage, we recommend you take a look at the owner or agency's website or call them.
---
Reviews for
Cotswold Manor Hall with Hot-Tub
No reviews
Have you stayed at this cottage? Please add a review
---
More Properties from this Owner/Agency.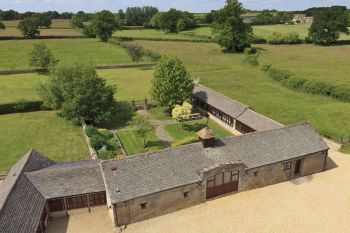 The Cotswold Manor Grange, Exclusive Hot-Tub, Games/Event Barns, 70 acres of Parkland England, Oxfordshire, Oxford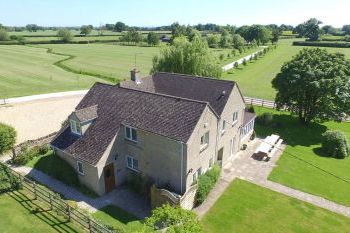 The Cotswold Manor Lodge, Exclusive Hot-Tub, Games/Event Barns, 70 acres of Parkland England, Oxfordshire, Oxford