Countrycottagesonline.Net offers travellers a choice of good quality self-catering holidays in the UK, Ireland and Overseas.

MENU
SEARCH
Self-catering accommodation in London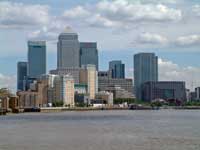 Most self-catering accommodation in London is in the form of apartments and flats. Whatever type of accommodation you are seeking, we hope you find the perfect place to stay for your self-catering holiday in London.
Read more
18 Holiday Properties match your Search for Self-catering in London.
Holiday cottages and other types of self-catering accommodation in London and within reasonable driving distance for a day out is listed below. Click on tags to view details.
If looking for self catering apartments and accommodation for the Olympic Games, you may also wish to take a look at self catering cottages in Essex, Hertfordshire and Kent - all of which are within travelling distance of London.
Copyright © 2002 - 2017 Countrycottagesonline.net - All Rights Reserved