Luxury self-catering holiday cottages in the UK and Ireland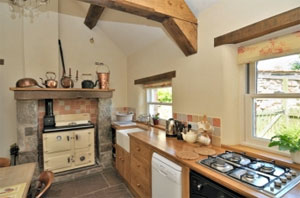 If you wish to escape from the routine of daily life at home and really experience something special on your next break then why not think about going on a luxury self-catering holiday in Britain or Ireland?
Renting this luxurious type of accommodation is perfect for those wishing to unwind and relax in a stunning cottage kitted out with everything you need on a self-catering break and more, and if you are looking to treat yourself or your loved one, staying in luxury accommodation is a great thing to try.
Discover luxurious holiday cottages and lodges in England, southern and northern Ireland, Scotland and Wales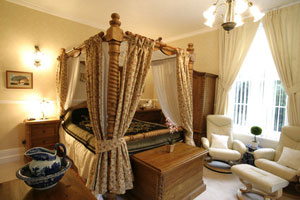 You and your loved ones will feel like royalty when residing in a luxury cottage or apartment, as you will sleep, eat and rest in pure indulgence. With four poster beds with luxury cotton linen, hot tubs and power showers, spacious living areas with flat screen TVs and DVD players and fully-equipped kitchens, you can unwind in pure bliss after exploring your surroundings.
Some luxury accommodations also come with private gardens for you and your partner to sunbathe in and enjoy picnics or barbecues, and some also have an on-site spa so that you can indulge in the epitome of luxury by having a massage or a facial.
Britain and Ireland is a great place to rent extravagant self-catering accommodation as it is home to spectacular backdrops and incredible secluded areas that are romantic and perfect for a break like this. The Lake District in Cumbria is home to luxury lodges perched on the edge of the lakes, or you could go further up north to Scotland to rent accommodation in the foothills of Ben Nevis. There are also plenty of towns and villages in places like Devon, Norfolk and Kent which are wonderful for a serene cottage holiday, and Ireland is a beautiful place to explore, with places such as Kerry and Cork home to some awe-inspiring hills, mountains and beaches.
If you are celebrating a special anniversary with a loved one or just wish to whisk your partner away on a whirlwind holiday, renting luxury self-catering accommodation is the perfect way to go about this. You can have candlelit dinners in the privacy of your cottage before snuggling up on the sofa together with a bottle of wine, enjoying your favourite films. These luxury accommodations will feel like a home away from home, but be careful as you may not want to leave after experiencing luxury like this!