Big houses for groups bookings in Ireland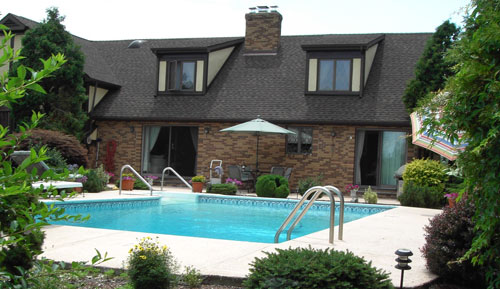 Throughout the Republic of Ireland there lies a whole host of accommodation for groups requiring self-catering breaks. From large historical houses and cottage complexes to bunkhouses, the variety reflects all tastes and budgets. The properties themselves are well equipped with all the necessities a large group would require such as communal dining areas, fully equipped kitchens for example, and some properties even have swimming pools too. This country is perfect for club holidays such as scouts and guides and school trips too due to the educational learning facilities. Family groups and older folk will also relish this fantastic part of the world and parties such as hen and stag nights will find plenty to entertain in this land. Located in fantastic and stunning coastal scenery and close to attractions too, this part of Ireland certainly boasts a wealth of opportunities for groups and offers a memorable break in this enchanting part of the 'Emerald Isle'.
Big holiday cottages in County Clare and Galway for gatherings and events
County Clare on the west coast has lovely open countryside coupled with a dramatic craggy coastline. 'The Burren' is worth visiting with its' wilderness which is host to an array of stone-age monuments and ancient churches. Active groups may wish to climb the 200metre high cliff walks of 'Moher' where 'Brian's Tower' affords spectacular ocean views. Elsewhere in this part of the country the town of Shannon has a lovely 15th century castle 'Bunratty' which hosts medieval banquets where groups can taste a slice of times gone by with feasting, authentic costume and music creating an unforgettable experience. There are some wonderful coastal cottages catering for large groups. These properties are circa to walks and attractions plus often have amazing views too. The fully equipped kitchens are mostly open plan and communal eating is possible. There are usually more than four bathrooms and some of the bedrooms are en-suite. Games rooms and swimming pools can be found at some of the properties. Outside, the garden areas offer commanding views as well as a barbecue area with seating which comes complete with covered areas for that inclement weather! Large groups who travel to this part of Ireland can opt to visit the harbour town of Galway with its' attractive marina and shopping facilities or perhaps attend one of the many Ceilidhs held in local inns and dance the night away with foot tapping music and Irish merrymaking. This part of the country certainly offers a multitude of activities, attractions and a variety of accommodation for large groups.
Accommodation for group holidays in County Wexford
County Wexford in the South East of Ireland has fantastic farmhouses available for group hire. These wonderful buildings are fully renovated, equipped with all necessities, communal dining areas, and are close to some stunning coastal and woodland walks. There are often outbuildings with seating which are ideal for meetings or group activities. Internally there are often more than five to six bedrooms plus many have an annexe with further beds. Some of the bedrooms are en-suite but these properties tend to have sufficient bathrooms, toilets and shower rooms to accommodate large groups. In certain properties there are converted barn areas which offer washing facilities. Laundry rooms and drying rooms are also provided. Attractions such as ancient sites and historic locations are circa to the properties which make them ideal locations to explore this part of Ireland. The capital city of Dublin with its' cobbled streets and vibrancy is well worth a visit and groups will enjoy the fascinating historical buildings, churches and castles and perhaps enjoy a pint or two of Guinness, in one of the numerous inns offering this traditional Irish beverage.
Fabulous County Kerry for extended family gatherings
The striking southern County Kerry with attractions such as Torc Waterfall, Torc mountain and Muckross Abbey, being some of the most popular and outstanding attractions, boasts an array of private houses and cottage complexes. The ring of Kerry is a wonderful area to explore as its' stunning craggy coastline is full of natural wonders. The accommodation is perfect for groups wishing to explore this area and often these properties are a stone's throw away from beaches, walks and other places of interest. They are often open plan internally with ample bedrooms and bathrooms. Outside these properties are garden areas with extensive views and some even have swimming pools and tennis courts. The kitchens are fully equipped with all mod cons and all linen is included ensuring that the necessities are catered for. The properties available are to suit all tastes and budgets and visitors to this area may also like an excursion to the stunning island of Inisfallen which is home to a ruined abbey of the same name. The haunting environment is sure to enchant all who visit this captivating location.
Naturally, these places are just a mere fragment of what the Republic of Ireland has to offer groups wishing coastal retreats. It is worth mentioning the fact that there are innumerable bunk houses, church halls, community centres, and even stately homes available to hire for the larger parties. These are close to attractions and have all the facilities that a group would require such as kitchens, sleeping areas, bathrooms and more. It is also worth mentioning that the seaside town of Tramore in County Waterford on the southeast coast has accommodation for large parties with communal dining areas inside and out, numerous bedrooms and bathrooms, plus fully equipped kitchens as standard. These properties tend to be in areas of natural beauty and are close to attractions such as the three mile golden sandy beach. Ireland is a fantastic place for large groups and offers activities and attractions to suit all tastes and accommodation to reflect all budgets and requirements, equalling a memorable experience for all.