Countrycottagesonline.Net offers travellers a choice of good quality self-catering holidays in the UK, Ireland and Overseas.

MENU
SEARCH
Self catering holidays on the Greek islands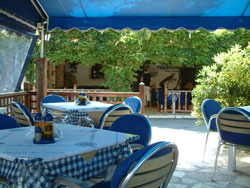 The islands of Greece have been holiday destinations of choice for Brits and other Europeans for some time. The Greeks even have names for each island chain. In common, the Greek islands mostly share the same Mediterranean sea, typically white buildings and in summer time typically blue skies and blue sea. On each island you are likely to find traditional Greek cuisine and friendly Greek hospitality. Each island has its own unique individual charm for self catering holidays.


The Greek islands can be categorised in to the:
Cyclades
These are the Greek islands that are probably most accessible by ferry from Athens or nearby town of Rafina. Many Greeks when holidaying in the islands will take the ferry across. It is even possible to island hop and spend a few nights in each island if you plan your trip carefully. Amazingly there are over 200 Cyclades islands, not all of which are inhabited. Of all these islands the best known of these islands has to be Santorini and Mykonos. Santorini is known for its dramatic volcanic scenery and for the legend of the lost city of Atlantis. Mykonos is known for being an island which attracts large numbers from the gay community and for its charming windmills and whitewashed buildings. If you are seeking a peaceful break away from it all, there are a number of small islands where it is possible to have a quiet relaxing self catering break in Greece.
Ionian islands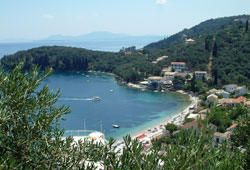 These are the islands up the west coast of Greece in the Ionian sea. In common with some Italian islands, these islands are generally lush and green. The main Ionian islands are Zante (also known as Zakynthos), Corfu and Kefalonia. There are also a number of smaller islands within this Greek island chain.
Dodacanese islands
The Dodacanese islands although Greek, lie close to Turkey and include the islands of Rhodes, Kos and Patmos.
Aegean islands
The Aegean islands include the Cyclades, Dodacanese and also the island of Crete. Also of note these islands include the more northernly Sporades islands. The Sporades islands deserve a special mention as they are largely unspoilt, quite green and a good choice if you are looking for a peaceful self catering break. Also within this chain are the North Aegean islands including Thassos, Limnos & Lesvos.
Crete
Crete is a large island which should be mentioned on account of its size but also due to its popularity as a summer sun destination.


Whichever Greek island you decide to go to, these islands are generally a good choice during summer time if you are looking to enjoy some sunshine and good Mediterranean scenery.

The Greeks are by and large a welcoming and direct bunch. Do remember that their language is somewhat different from English. The Greek language lacks the politeness of English and it is a direct language. You can say please and thank you, this is generally appreciated but do not be taken aback by a direct tone and approach as this is characteristic of the Greek language. Greeks don't generally have the same sense of reserve as the British and it is not unusual for Greeks to unabashedly ask all sorts of personal questions about income and personal life than many Brits would balk at. All of this adds to the fun you can have on a self catering holiday in Greece if you get a chance to interact with the locals.
Copyright © 2002 - 2017 Countrycottagesonline.net - All Rights Reserved