Countrycottagesonline.Net offers travellers a choice of good quality self-catering holidays in the UK, Ireland and Overseas.

MENU
SEARCH
Holiday cottages in Tain, northern Scotland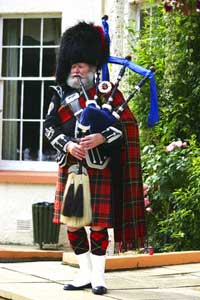 Come and book a self-catering holiday cottage in Tain for a taste of genuine Scottish life. Holiday cottages in Tain and close to Tain are shown below. Just click on them to read about renting them for holidays.
The town of Tain is on the coast in Ross and Cromarty in Northern Scotland amidst some of the best natural landscapes and rich wildlife in the country. There is a long coastline with granite cliffs, sandy bays and fishing villages built around old stone harbours. All very picturesque. Any birdwatchers, walkers or photographs would have the time of their lives with a holiday in Tain - so much to see. There is even the chance of spotting dolphins off the coast and seals.
Read more
3 Holiday Properties match your Search for Holiday cottages in Tain Scotland.
Holiday cottages in Tain Scotland
Tain is a small thriving town and Scotland's oldest Royal Burgh granted a royal charter all the way back in 1066. Like many old towns in this part of Scotland is has some handsome granite built buildings such as the Tain Tolbooth, and three churches. One way to meet the local people is to attend the annual gala which is a week long event with displays and activities for the whole family around the last week of June or first week of July. There is also a Highland Gathering with pipe bands, parades and unique Highland activities such as tossing the caber. This is held in August.
There is a variety of tourist attractions; the whisky distillery tours are a popular Scottish attraction, plus there are craft workshops, golf courses galore, and sea fishing.
The best way to plan your self-catering holiday is to select accommodation for your holiday in Tain and talk to the owners who will be able to advise about best times to visit so that you can include all the activities that may be of interest to you.
Copyright © 2002 - 2017 Countrycottagesonline.net - All Rights Reserved