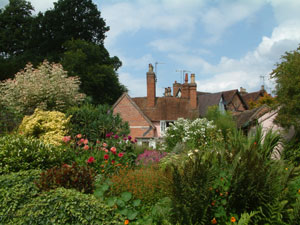 Secluded holiday cottages aren't always in remote locations, but most are rural and many are hidden away off the beaten track where you can escape for a while.

Dreaming of a stay in a holiday cottage hidden away in a secluded valley, nestled by a mountain, staying deep in a forest or a rural retreat shrouded by greenery in a National Park? There are many available choices and options when it comes to secluded hideaways.

If you're in search of peace, tranquility and bird song, then a stay in a cottage hidden away in the countryside in a secluded setting could be a great choice. Popular choices include Britain's National Parks such as the North Yorkshire Moors for example and Wales with its vast greenery. Whether you opt to stay in a barn, a farmhouse, a farm cottage, a lodge or a rural retreat, you can choose remote holiday cottages for truly escaping from the world or a secluded cottage for a touch of peace and quiet yet with access to civilisation close by.

We hope you find the perfect secluded holiday cottage.