Self catering holidays in England Guide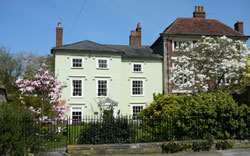 This guide highlights the charms of England for self catering cottage holidays. England is one of the countries that make up the UK and is a popular self catering holiday destination with Brits themselves for both summer holidays and mini breaks. A number of foreigners are also attracted to holidaying in England. And no wonder, England is a country with amazing heritage and a fascinating history. Who wouldn't be enchanted by Kings and Queens, palaces and castles?

England is of course world famous for the capital city of London but also for being home to beautiful green countryside and many beautiful areas. There are a number of areas of outstanding natural beauty in England which can be a winner with those who love the great outdoors and spending time amongst nature. England is known for its outstanding green fields and forests but also for its interesting and varied coastline.

Some have the romantic notion that many English live in large country houses but this is very much the exception rather than the norm. There are a number of beautiful large country houses that you can visit or rent in England though. The National Trust looks after a large number of such properties, as does English Heritage. For a special event or celebration you may be looking to rent a country house in England, if so, do take a look at our selection of large country houses and mansions. In reality, the majority of the accommodation in England is in the form of apartments or houses. In historical and country areas though, it is possible to find quaint country cottages to rent for self catering holidays. Country cottages can range from budget accommodation through to 5 star award winning accommodation.

If you love wildlife watching then you may want to look out for deer, badgers and birds of prey such as red kites which you may just spot whilst on holiday in Britain.

Good activities to enjoy whilst taking a self catering break in England include walking, cycling and horse riding. There are many good walks in England, particularly in the countryside. Cycle paths are less available in England and if you wish to cycle in England, in many areas you will have to brave it and mix with the traffic. Whatever you do, don't miss your chance to take part in the English past time of drinking tea and do enjoy a stop off at one of the many tea or coffee shops in England.

There are many beautiful areas to explore in England. Popular areas include the Lake District with its many lakes and hills in north west England, the enormous wildrnesses of the north east of England in the Northumberland National Park, the Yorkshire Dales and Yorkshire Moors, the Cotswolds with its beautifully English countryside and the South West with Cornwall, Devon, Somerset and Dorset.
East Anglia is popular for those looking to take a short break away from London and the Heart of England is bound to be popular with those who long to learn more about Shakespeare country. Wherever you visit in England we trust that you will enjoy all that England has to offer and hope you find the right self catering accommodation for you here.
English culture and literature, especially related to the great classics continue to encourage visitors wishing to walk in their footsteps. Fans of the Bronte sisters go to visit Haworth in Yorkshire, a region that has now earned the title of Bronte Country. Dickens enthusiasts flock to visit Rochester in Kent and parts of London that Dickens featured.

There are a variety of different self catering holidays that you can enjoy in England including walking holidays, cycling holidays and even boating holidays. The activities that can be enjoyed in England are as diverse as the various counties that make up England.