Self catering holidays in Ireland Guide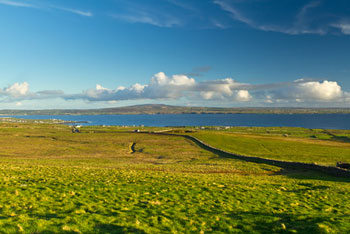 This guide sets out the charms of Ireland for self catering breaks away. Ireland is a beautiful country for self catering holidays. There are various options for self catering accommodation in Ireland including small cottages, country houses, log cabins and apartments. The type of accommodation in Ireland that is right for you will depend on who you are travelling with, your tastes and specific needs. Use our search assistant to help you with your search for the right Irish cottage for you. Groups of holiday cottages together in a complex are also commonly available.These usually have on-ste facilities such as a swimming pool. mini golf and a childrens' playground.

A unique blend of nature, fun, heritage, adventure and modern amenities is what best describes the real Ireland. The country offers a great variety of choice for tourists, who can enjoy the picturesque lakes, hills and green valleys on the one hand, and the adventure sports and nightlife on the other.
The magic of Ireland

Ireland is a country which is steeped in myth and mystery. Legends and folklore are practically an Irish speciality. Whether it comes down to three leaf clovers or fairies, many find that there is a touch of magic to Ireland. Legends and folklore should enhance your experience of Ireland. Let your imagination run wild and experience all the magic that Ireland has to offer.

Then there is the Irish language, some people in Ireland speak Irish Gaelic, but most speak English with the Irish lilt. In Ireland you will hear certain Irish words like craic and others. Part of the fun of your holiday can be finding out what these words mean and one of the best places to find out is by talking to people in the pub, although the Irish, being the great talkers that they are, will talk to anyone, anywhere.

In terms of feeling valued and special, many visitors to Ireland find that they are greeted with the warmest of welcomes. The Irish have a reputation for warmth and good humour which can be truly important when it comes to your enjoyment of a holiday.

Ireland has a number of attractive areas for holidays. Some enjoy mini breaks in the beautiful city of Dublin, with its upbeat vibe and European atmosphere or enjoy a longer cottage stay visiting the nearby beautiful green countryside. The Irish Lakelands are known for their beautiful tranquil lakeside scenery and the Slieve Bloom mountains. Or perhaps you like the idea of visiting Ireland's 'Sunny South East' with its Copper Coast Geopark. Or visit Ireland's South West with attractions such as Cork, the Beara and Dingle peninsulas. Vistors come from hundreds of miles away to see the seals, dolphins and basking sharks that lie in the shallow waters off the coast of County Cork. Book a cottage to stay in near Baltimore Harbour where there are boat trips and ferries to go wildlife spotting.

With awe inspiring attractions such as the majestic of Giants Causeway, Connemara, Aran Islands, Beara Peninsula, Rock of Cashel and Glen Gesh Pass, Ireland has lots to offer. Architectural landmarks like Bunratty Castle & Folk Park, St. Patrick's Cathedral, Muckross House, Skellig Michael, Clonmacnoise, Brú Na Bóinne and others leave some tourists speechless. Visitors can let down their hair in the fascinating city of Derry; Galway, the cultural heart of Ireland; and in West Belfast, one of the most happening party places in Ireland.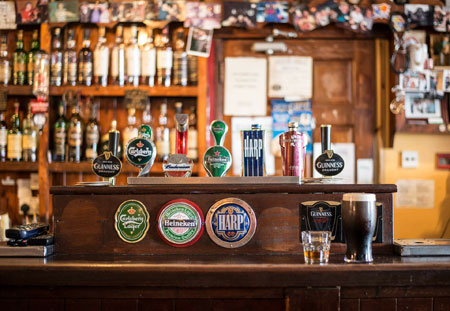 And if all that isn't enough then how about spending time in the Irish bars enjoying Guiness, good conversation and good old Irish music, another great talent of the Irish.

With so many exciting and memorable places to visit, Ireland is attractive for visitors of all age groups. Self catering accommodation may be a good option for families, groups and even couples if you want to have the convenience of a 'home from home'.