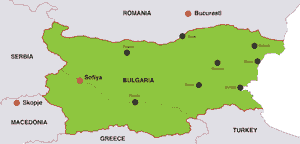 Bulgaria in south eastern Europe is a new holiday destination for many of us. Many of us know very little about it except that it has a wine industry and resorts on the Black Sea.
The religion in the country is eastern Orthodox Christianity and there are other similarities with Greece with which it shares a border; there are plenty of frescoed churches with domed roofs and ancient ruins to explore.
The sacred ruined city of Perperikon has altars formerly used for human and animal sacrifice and is being jointly funded by both Bulgaria and Greece to restore this ancient Thracian sanctuary.
If you enjoy wandering around and discovering ancient ruins, then a visit to Sozopol is a must. Sozopol, also known as Apollonia in ancient times, was founded on the Black Sea by Greek settlers who dedicated the temple to the god Apollo. The town is full of character and features over two hundred 18th century wooden houses and churches built around narrow cobbled streets beside the Black Sea. The Greeks have long gone but an Apollonia arts festival takes place annually at the beginning of September.
There is a lengthy list of UNESCO sites to explore to entertain the most avid historian or scientist.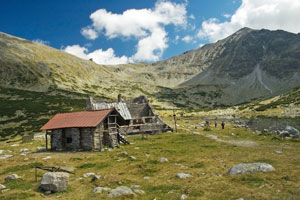 The Bulgarian National anthem sums up the Bulgarian landscape neatly:
Proud Stara Planina Mountain,
Blue Danube river by its side,
Sun shining over Thrace,
Over Mount Pirin in a fiery way.
Beloved Homeland,
You are a paradise on earth,
Your beauty, your magic,
Oh, they have no end!
It's a stunning and varied country with many places of interest such as the Belogradchik Rocks; fascinating fairytale rock formations that have been carved by the elements over the years. People visit and marvel.
There are also many lakes, ski resorts in the winter and of course beaches on the Black Sea.
Self-catering accommodation: apartments, houses and cottages in Bulgaria to rent for holidays: