Countrycottagesonline.Net offers travellers a choice of good quality self-catering holidays in the UK, Ireland and Overseas.

MENU
SEARCH
Read reviews of Country Cottages Online on Trustpilot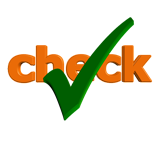 FEEDBACK ABOUT COUNTRY COTTAGES ONLINE
Feedback
We have received these comments from current owner advertisers - all of whom are contactable for verification:
Lorraine Stubberfield wrote: 'Firstly thank you for all your help through the year I am not doing bad this year have booked up all the summer holidays just trying to promote dates which are not school holidays ... '
Ginny Gibson wrote regarding her holiday cottage, I would like to thank you and your team for the excellent website and the bookings we received.
After 14 happy and successful years letting Lyndale for holidays we have finally retired and the property has now been sold. I would be grateful therefore if you could remove the listing for Lyndale from your site. We would like to take this opportunity to thank you for your service which has been very helpful and productive for us. Lyndale Cottage.
Alison at Boatside Cottage wrote
Hi there, I would be very happy for you to include my comments on your feedback section, in fact I would like to add we have excellent results from your websites throughout the year and are impressed with the speedy way that any problems are dealt with and welcome the reminders to add late availabilty and special offers - it keeps me on my toes!!!
Margaret McDiarmid of Castle Menzies Farm Holiday Cottages wrote" You do rank high on referrals to our own website and your website is excellent. Thank you".
Amanda Suttie with Milnthorpe House in Suffolk with swimming pool wrote, "It is now just over a year since we came on the site with you and I wanted to write and thank you. It has been extremely beneficial with us receiving a record amount of bookings, all without any problems! We are also on with ****** ***** and, despite that being a much larger outfit, we get as many, if not more bookings through you. "
Gilly Thomas with Fairlie Cottage in the Cotswolds wrote on the 24th February 2010 "you are by far the best web site to advertise with for holiday cottage rental".
Allan Dunne of Bon Accueil in Shropshire wrote on the 7th of November 2009, "You have given us the confidence to break free from using Agencies - a big step for us."
Diana Brewer of the Granary in Somerset also sent us this reply on the 7th of November 2009: "Hi thank you for your email, yes we are booked for christmas and new year and your site works really well , thank you".
Sue Garwood of Fishermans Cottage in Hele Bay near Ilfracombe, wrote on the 24th July 2009, "We are having a wonderful season here in Ilfracombe. Fully booked until 2nd week September, all thanks to your website. Shame you couldn't order the weather! Woken up this morning at 4am with hail banging on the roof and the windows. St. Swithen has a lot to answer for!".
Sinead Connelly of Clonleason Lodge in County Meath Ireland wrote on the 16th July 2009: 'We love your site and get lots of enquiries from it '.
Sue Bomford of Stonebarrow Manor in Dorset wrote on the 16th June 2009: we have managed to sell and although exchange has not yet taken place the new owners want a completion date of July 8th ! We have already told them that cc- on -line com & net are by far the best sites of the few that we use for advertising.
Paul Sandford of Woodend Cottage in the Lake District wote on the 13th of February 2009, I must say that your website pretty much supplies me with most of my bookings so I do appreciate what you do!
Janie Hextall with Dairy Cottage in the Cotswolds wrote on the 1st December 2008, "I am absolutely thrilled with your service - and have had most of my bookings through you at the end of last year - THANK YOU SO MUCH ".
Gill Hunt from Westerlix cottages in Perthshire wrote on the 28th of October 2008, "We seem to be getting a lot of enquiries from you at the moment . . . ", which is good because Perthshire in Scotland is a glorious holiday location, as is all of Scotland - a country with stunning wilderness locations and vibrant cities.
Suzanne Ryder of Thousand Acres in Gloucestershire wrote on the 21st of October 2008, Bookings are going very well and seem to be holding up despite the credit crunch and we are very pleased with the response form both sites. Kind Regards. Suzanne
Sarah Machin, of Windover Farm Cottage in Devon, said in her email dated 14th October 2008, I am so very pleased with the response I'm getting from the cottage's listing on your directories - thank you very much!!
Kim Simmons of Forest View Retreat wrote on the 8th of September 2008 "I would like to thank you for producing so many customers for us, it was the best thing we did going on your site. I have recommended you to a lady who has just started up in Bewdley and have told her how pleased we are and what good value your site is. "
Nicky with a rather special property in Surrey wrote on the 10th of June2008, ' Wow... I've been inundated with quality replies to my advert via your website... extremely impressed, many thanks!
Rachel Needham of Stretton Lakes wrote on the 18th of January 'we are getting lots of enquiries so really pleased'.
Paula Penny of Low Moor Cottages in Yorkshire wrote on the 12th Jan 2008, I have just got around to checking out the additional website and found it excellent. Your site has proved an absolute godsend and I get many many successful hits leading to bookings through you. You must invest alot in your SEO as it is encouraging to see the excellent coverage on google. This proved a lifeline to me, as just before Christmas I had alot of upheaval with the people looking after my site SEO - they are in financial difficulties unfortunately - and so I decided to move onto another company. Shock horror though, they weren't happy and sabotaged my site (removed me from google altogether !) so my new optimisation people have had a bit of a battle on their hands. Thankfully its sorted and I'm back on google in my own right again, but if it hadn't been for Country Cottages online I would have had no hits at all, as the ones I did get all came via you. Keep up the good work and I hope you go from strength to strength in 2008. best wishes Paula Penny
Carole Lee, of the Oriental Brewhouse near Newark, wrote on the 26/11/2007, "Have to congratulate you, nearly every enquiry comes through you".
Dulcie James, of Merlins Cottagein the Cotswolds, wrote on the 30/10/2007, "

your web site has produced many enquiries this last month and bookings!!

".
Margaret Landless of Follets Cottage in Wiltshire wrote on the 24/10/2007, "We continue to be extremely please with the volume of business we get from the 2 site".
John Bayliss of the Pump House in Billericay, Essex, wrote on the 23/09/2007, "We are pleased with the response get from your website. We have only had 5 weeks unoccupied since the beginning of the year and that was in January / February."
Karen of the Coach House in Dorset and Zephen Properties wrote on the 15th of March 2007 " You might be pleased to hear that we have been bombarded with enquiries via 'Country Cottages' since the beginning of the year !
Norman Sharples with Jasmine Cottage in Wiltshire, who has advertIsed for several years, wrote on the 24th February 2007: "With great thanks and best wishes (You are still my No 1 Site!)".
Patrick O'Hagan, owner of Burnham-High-Lighthouse in Somerset wrote on the 30th January 2007. "Dear Christine & John, Just to say an enormous THANK-YOU to Country Cottages Online.In the past year I've listed my property with 4 or 5 internet agencies but my advert with you has yielded dozens of bookings and literally hundreds of enquiries. In my experience, your service is cheaper and much more worthwhile than any of your competitors.I have no hesitation in renewing my advert. Last year's lettings were a huge success and I couldn't have done it without your help!".
Robert Dossor of Gladwins Farm in Suffolk wrote in January 2007. "your site works so we've added another unit! Regards, Robert".
Zamanta Bohner of the Holiday Farmhouse in St. Alban's Hertfordshire wrote on the 13th November 2006 : "we have rented out the cottage over Christmas and New Year. It was really easy and lots of demand just recently! You were absolutely right, this is peak season."
Margaret Landless of Folletts Cottage in Wiltshire wrote on the 25th September 2006: "We are very pleased with the business that your websites have generated for us".
Andy Evans of Mountain Ash House in Devon wrote on the 5th of January 2006: "By the way your site has been spot-on - we have had a huge number of enquiries and only wish we have a few extra period cottages to let out to folk."
Norman Sharples of Jasmine Cottage, Wiltshire wrote on the 14th of December 2005: "Again, the number of people who have contacted me through Country Cottages over the last year, has been almost equal to all my other sources put together! "
Phillip Dudden of Houseboat Kingfisher wrote on the 26th October 2005: "..thanks so much for all you've done for me. Your site has been absolutely brilliant. ".
Barabara Kardana of Sundowner in Sussex wrote on the 13th October 2005: My renewal date isn't until April 2006 but I am already receiving enquiries for next year, so please can you let me know how and when I can put a calendar and dates up on the site for April onwards. Many thanks for all your help over my first year which has been more successful than I dared hope.
Sue Furnival of the Barn Croft in Ledbury, Herefordshire wrote on 26th Sep 2005: I only finished giving you our information on Friday I think, and you transferred it straight away to your website - by Sunday, we had had a booking! We are so impressed - thank you.
Barabara Kardana who advertises her Sundowner Apartment in Eastbourne on the countrycottagesonline.net web site only, wrote on the 25th April 2005 Just to let you know, we now have 5 confirmed weeks and have only been with you for about the same number. We are both very pleased with the results and so far we've had loads of positive feedback on the site and are looking forward to the same on the flat. Thanks for all your help. Barbara
Norman Sharples wrote on the 19th April regarding Jasmine Cottage in Wiltshire:
With great thanks to you, all of our last minute accommodation has now been booked and, in fact, we are now completely full until 27th August 2005! With great thanks and best wishes, Norman.
Ashley Beeby of the Stable, Whitminster, Gloucestershire wrote on the 29th March 2005:
your site is still the one that gives us most leads!
Neville and Dianne Jinks of Roseway Lodge in Worcestershire, wrote on the 17th of November 2004:
We are amazed how many enquires we have had since joining "C.C.on line" Thank you so much. Regards Neville & Di.
Julie of Poldue Farm cottage in Cornwall wrote on the 26th October 2004:
Just a note to say that we would like to renew our membership with you and to say thanks as we have had 90% of our bookings from this site and only had one empty week!!!
Margaret and Ben Owen, of Barrington House in Worcestershire, wrote on the 24th of October 2004:
just thought i would let you know, that since we joined your site, we have been inundated with enquiries and bookings!! Thank you so much!
Marcus Milton of The Green in Derbyshire wrote on the 14th October 2004:
The Country Cottages Online site works extremely well for me, sometimes a little too well as I am inundated on a daily basis with enquiries from people.................
Sue of Stonebarrow Manor in Dorset wrote on the 10th October 2004: Our thanks for all the enquiries sent on by you and the huge sucess of our advertising with you. We are full to bursting this year and for well over half of next. Corporate groups seem to be picking up on our size and location being perfect for small group training sessions and so midweek bookings are on the up.
William Tilley of Walkers Farm Cottages in Somerset wrote on the 8th October 2004: Ps on our web stats your site is the one proving to have most visits after the main search engines of google and yahoo.
Alison and Roger Oliver of Beach Cottage in Jaywick Sands, Essex, wrote on the 4th April 2004 As newcomers to holiday letting and the advertising that goes with it, we're very grateful to have come across Country Cottages Online. Christina has been a ever-available source of information and guidance, with the patience of a Saint amidst a torrent of emails and phone calls. As a result of your help we're now getting calls from people who know we exist, which is what it's all about. Thank you for providing a superb service.
Richard Copus of Stoodley Barn in Devon wrote on 31st March 2004: Now fully booked for August..... thanks for such a good website.
Robert Lewis of the Granary (new property) in Manningtree, Essex writes on the 4th January 2004
Thank you for this enquiry (yes I have replied direct) plus all of the others over the past 6 months. We have done no other advertising at all and, on the basis of the first half year, we should easily reach an occupancy of 30 weeks for our first year. We thought we may get about 10 days of bookings over the Christmas period, in fact we have had 6 bookings totalling 22 days all apparently preparing for, recovering from or celebrating something to do with the time of year. Tough but profitable! Thank you for your contribution - we could not have done it without you. Very Best Wishes for a happy and Prosperous New Year.
PLEASE NOTE: All the above have opted for Advertising Package 2 which covers both Country Cottages Online websites.


Renewals
Jessica Widdows of Sedge Cottage writes on 15th September 2006. We do not wish to renew our membership. However, Country Cottages Online has been absolutely brilliant and worth every penny. We would certainly come straight to you in the future should we wish to rent out Sedge Cottage again as a holiday let.
Lucy Bell, bookings secretary, of Cholwell Hall, Somerset, writes on the 9th July 2003 regarding renewal: ..Yes please, keep Cholwell Hall on the websites. I think countrycottagesonline works very well indeed, and I wouldn't dream of being left off!
Tina Hawkins of Christmas Hall, Suffolk, writes on the 16th June 2003 I would like to renew my membership for both properties and also say, "Thank you for providing such a good service"
Service
Norman Sharples of Jasmine Cottage, Wiltshire, 17/09/2003: I have just been reviewing my marketing for this year and next, and am pleased to tell you again that you supply more links to my site than everybody else put together. Thank you very much!
19th August 2003 - from Sue Bomford of Stonebarrow Manor Thanks for the referral. I have answered it. Lots of interest coming our way from CC on line. Many thanks
Sue 19th August 2003 - from Carol Hines of La Cot and Riverside in Derbyshire Just a quick line to let you know both our cottages are now fully booked for August. Many thanks for the e mails you have forwarded to us. With your help we have had a very successful summer. Thanks! Regards, Carol
12th August 2003 - Jeanette Fearing from One Ash in Southwold We are so pleased with the response we get from advertising our Southwold cottage on your site that we wondered if you could help with our villa in Cyprus which is now available for holiday lets.
Enid Parry from Norfolk writes: Bookings are going very well. Enid Parry: beechwoodcottages.co.uk
Stephen Rees of Mitre Cottage in Pembrokeshire wrote on the 7th January 2003 Thank you for your efforts in 2002, And happy new year to you in 2003. I would just like to congratulate you on your efforts in 2002, outstanding, our enquiries were up by over 100%, we were kept very busy even during the quiet period between Easter and summer, all thanks to you, Well Done !!.
Tammy from Little Quarme cottage on Exmoor writes on the 15th July 2002: "Many Thanks My log stats tell me your site is producing enquires better than any other site well done."
Andrew Barter of Newton Lodge, Monmouthshire, writes on the 29th July 2002: "The mad New Year Hunt is on ! We have just received a deposit for the New Year from one of your clients, for which I am very grateful. Your site has really generated the business !"
Ian Kealey of Cholwell Hall writes on the 16th September 2002 "I think we could have let the New Year period about 20 times over! Its nice to be in demand. I'm delighted with the success of Country Cottages Online, and you are certainly helping us get bookings."
Alun Moore of Beaconhill Luxury Cottages in Northumberland writes on the 12th October: "Your web site is the most effective on the web by miles...my stats show that you are way out front. Alun Moore Tel: 01670 780 900"
Paul Sandford of Woodend Cottage and Bothy writes on the 12 Nov 2002 "..Please may I take the opportunity of thanking you for the business that has come our way from your website. We only started this venture this year and have had an occupancy rate way above our expectations as a direct result of our own website and yours and 2 other websites that offer a similar service to you!.."
Tass Tsitsoplous of Bruern Holiday Cottages, Oxfordshire writes on the 12 December 2002 I have to congratulate you on the amazing job you do getting us visitors. We advertise on more than 150 websites from around the world but yours gets us more than twice as many visitors than anyone else. Keep it up, Tass
Miriam Margolyes of The Gun Emplacement in Kent wrote on the 16 Dec 2002 I've had a great year of renting through your excellent website. Please let me know when the next year becomes due, as I don't want to miss out.
Please note: the success of any advertising is very much determined by the quality and presentation of your accommodation. The more attractive the property with recreational facilities, the better the results.
Copyright © 2002 - 2017 Countrycottagesonline.net - All Rights Reserved