Lower Leigh
Blackborough, Devon
Sleeps 7 - 12 | 7 Bedrooms | Reviews
Key Information
Price range
from
1950
to
4500
GBP per week 7 Bedroom Cottage
6 Bathrooms
Garden
Parking
Hot Tub, Games Room
Accommodation Summary: Cottage sleeps 12 South West, West Country.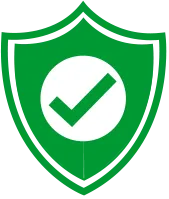 Stay safe and secure when booking!
This owner/agency offers secure online booking

Advice when Booking !
This cottage is from a Independent Agency
Cottage in rural setting in South West, West Country.
Key Holiday Home Information:
Family-Friendly, Facilities include: Cot, Highchair.
Location
: rural setting, remote, secluded holiday home.
Views
: Countryside views over fields and farmlands, Countryside views over hills, Garden views, Rural views, Valley views.
Nearest Airport and Railway Station: Tiverton Parkway.
Nearest city or town: Exeter, Devon, approximately 20 miles away.
Type of self-catering holiday: Charming thatched farmhouse and annex, sleeping up to 12 in the Blackdown Hills, with a hot tub, country views, pool table and table tennis for a relaxing and enjoyable break..
Short Breaks and weekend breaks: All year round mid week and weekend breaks

About this Cottage for up to 12 guests in Devon
Stunning 4 bedroom farmhouse renovation and 2 bedroom annex in scenic Devon hills
Enjoy your next family holiday in the idyllic countryside of Devon in Lower Leigh, a stylishly renovated farmhouse and dairy that combine to make the perfect family escape. The serene setting of the hills make it irresistible to spend warm evenings sitting out on the terraced patio, watching clouds move slowly over the picturesque landscape. Or, enjoy it from the soothing warmth of a hot tub (or, in early 2023, the lavish swim spa!). There's even a BBQ lodge and a games room with a pool table for a night in. Alternatively, travel down into quaint villages to enjoy the local pubs and inns, far away from the stresses of everyday life. Take a long walk in the Blackdown Hills, or explore a stunning country manor. There's a unique site in every corner, all available from your base at Lower Leigh and the Dairy.
Special celebrations, anniversaries, reunions and birthday parties all welcome.
Inside, enjoy cosy interiors, from sumptuous furnishings to the warming wood burner in the living room, perfect to enjoy in front of your favourite TV show. Or, sit at the dining table or the kitchen island and enjoy a meal with your family ? maybe a traditional family favourite prepared in the fully equipped kitchen! On cosy nights, there are numerous bedrooms to enjoy and spend your nights in, from one of four luxurious bedrooms in the farmhouse to one of two in the annex. In the farmhouse, two of the bedrooms both boast a sumptuous king sized bed, so you'll sleep like royalty, as well as convenient ensuites so you can relax in a soothing bath or a refreshing shower. The third has access to a family bathroom and a gorgeous king bed, while the fourth has a cosy double bed and an ensuite. In the Dairy, choose between the king sized bed or a twin room.
Facts about this holiday accommodation in Blackborough. BBQ Lodge, Board games, Original Features
Lounge with: TV, Free SKY TV, Woodburner, Free Internet Access
There is a dining table to seat 14 people.
Kitchen with: Fridge/Freezer, Microwave, Dishwasher, Washing Machine, Coffee Maker
7 bedrooms. Sleeping arrangements: 5 kingsize bed(s), 1 single bed(s)
6 Bathrooms, En-suite bathroom
Garden: secure garden, private garden
Parking
Central Heating
Layout of Bedrooms
Ground Floor:
Bedroom 1:

Bedroom 2:

First Floor:
Bedroom 1:

Bedroom 2:

Bedroom 3:

Bedroom 4:

Entertainment and/or Leisure Facilities on Offer: Games Room , Hot Tub
Flexible changeover day: No
Recommended Attractions near Blackborough: Locally there are various places to visit, including excellent farm shops, restaurants and other places of local and historic interest, please check out our website for a vast selection of things to do and see whilst at Lower Leigh.
Good places to visit near Blackborough: There are many wonderful locations to explore from this delightful property, with easy access to the M5 and a short drive to the A303, there are some wonderful and quaint Devon and Somerset Villages, Towns and Cities to explore with excellent shopping in Exeter. For the young or young at heart a trip to Longleat Safari and Adventure Park may be the order of the day, or a stroll along the wonderful promenade at Lyme Regis, Sydmouth or Exmouth and Budleigh Salterton. Bicton Park has wonderful gardens to explore and not forgetting the National Parks of Exmoor and Dartmoor are both within an hour or so's driving, each with their own wonderful attractions for the young and old.
More about the Location:
Pub Nearby, within 1 mile, Golf Course nearby, Good area for Walking, Outdoor Pursuits available nearby: fishing, horse riding, mountain biking, quad biking, walking
Good places to eat near Blackborough: There are many fantastic local country pubs within a short drive, including the Culm Valley Inn- only 2 miles away, whilst it might look a little rough around the edges the food is excellent and wins many awards. Slightly Further afield are The Globe in Appley, The Half Moon in Clayhidon, The Merry Harriers in Clayhidon, and in Taunton there are a selection of restaurants to suit every taste! Check out our website for more mouth watering suggestions.
Short Breaks: Yes, minimum 3 nights
The owner or agency for this cottage has advertised with CountryCottagesOnline.Net
since 2008
.
Property Website
Cottage Website
Booking Information
Book safely and securely! This owner/agency offers secure online booking. See the Book Now button to book and for further details.
We recommend wherever possible that you book online via secure online booking.
Property location
Prices
Price Banding Period
Weekly Price
Changeover day
Min Stay & Short Breaks Information
Short Break Nightly Rates From
Weekday
(per night)
Weekend
(per night)
02 Oct 2023 - 05 Oct 2023
1,350.00 GBP
No short breaks
-
-
16 Oct 2023 - 19 Oct 2023
1,350.00 GBP
No short breaks
-
-
30 Oct 2023 - 02 Nov 2023
1,350.00 GBP
No short breaks
-
-
03 Nov 2023 - 14 Dec 2023
1,950.00 GBP
No short breaks
-
-
15 Dec 2023 - 21 Dec 2023
1,950.00 GBP
No short breaks
-
-
02 Jan 2024 - 04 Jan 2024
1,500.00 GBP
No short breaks
-
-
05 Jan 2024 - 08 Feb 2024
1,850.00 GBP
No short breaks
-
-
09 Feb 2024 - 15 Feb 2024
2,910.00 GBP
No short breaks
-
-
16 Feb 2024 - 28 Mar 2024
2,050.00 GBP
No short breaks
-
-
29 Mar 2024 - 07 Apr 2024
3,980.00 GBP
No short breaks
-
-
15 Apr 2024 - 12 May 2024
2,500.00 GBP
No short breaks
-
-
13 May 2024 - 30 May 2024
2,580.00 GBP
No short breaks
-
-
31 May 2024 - 27 Jun 2024
3,120.00 GBP
No short breaks
-
-
28 Jun 2024 - 18 Jul 2024
3,340.00 GBP
No short breaks
-
-
19 Jul 2024 - 01 Sep 2024
4,500.00 GBP
No short breaks
-
-
02 Sep 2024 - 24 Oct 2024
2,750.00 GBP
No short breaks
-
-
25 Oct 2024 - 31 Oct 2024
3,500.00 GBP
No short breaks
-
-
01 Nov 2024 - 19 Dec 2024
2,580.00 GBP
No short breaks
-
-
30 Dec 2024 - 02 Jan 2025
4,840.00 GBP
No short breaks
-
-
---