5* Little Canwood House with Games Room
Hereford, Herefordshire
Sleeps 1 - 8 | 4 Bedrooms | 5 Star Rated | Pet-Friendly | Reviews
Key Information
Price range
from
1050
to
2880
GBP per week Quality Rated:





Gold Award Winner
4 Bedroom Cottage
3 Bathrooms
Garden
Parking
Pets welcome
Games Room
Accommodation Summary: Cottage sleeps 8 The Wye Valley, Shires, Heart of England.
Cleaning Standards: This owner pledges to meet these cleaning standards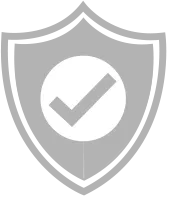 Stay safe and secure when booking!
Sorry this owner does not offer secure online booking. Please call them for more information.

Advice when Booking !
This cottage is from an Independent Owner
5 star gold award winning Cottage in village setting in The Wye Valley, Shires, Heart of England.
Key Holiday Home Information:
Dog-Friendly, up to 2 dog(s) welcome by arrangement.
Family-Friendly, Facilities include: Cot, Highchair.
Location
: village setting, rural setting, remote, secluded holiday home.
Views
: Rural views.
Nearest Airport and Railway Station: Hereford.
Nearest city or town: Hereford, Herefordshire, approximately 8 miles away.
Type of self-catering holiday: Sleeps 7+1, Beautiful, Cosy, Clean, Luxury Cottage in peaceful Herefordshire Location.
Short Breaks and weekend breaks: All year round

About this dogs welcome Cottage for up to 8 guests in Herefordshire
Little Canwood House is a lovely luxury cottage with original features and a well in the kitchen that adds to the special features of the house!
The property is perfect for groups or families that just want to spend some time in a lovely quiet rural location yet only 20min away from Hereford/Ledbury or Ross on Wye.
The property has a large, secure garden for children and dogs to run around with amazing views across beautiful countryside and livestock. The garden furniture and BBQ is a great addition to make sure you have quality time together.
There is a games room on site, which is very well equipped for all ages so, while adults are having fun playing pool, the little ones can play with the play kitchen or ride on toys! The shared games room is a separate building situated between Little Canwood House and Sharpnage House and each property has its own access to it from their garden.
The area is perfect for walking / cycling with public footpaths right on the doorstep. There are plenty of places to visit for all ages from days out with kids, to Canoe hire, or Go Karting or just having a lovely meal at the local pubs.
This holiday cottage situated in heart of rolling countryside offering beautiful views over the rural farmland of Herefordshire. It is the Gold Award winner for exceptional quality of accommodation and customer service in 2022.
The house has been sympathetically restored to create a traditional yet modern feel, offering 5 Star Tourist Board rated, self catering, accommodation suitable for families and groups- sleeps 7+1. Please book ahead for Easter, Christmas and Half term. Perfect for families and friends spending time together.
We can provide stair gates, travel cot and high chair, please enquire.
We can also provide a toilet seat riser and a shower chair.
Little Canwood House (7+1) can be booked together with Sharpnage House (sleeps 10+1), They are located next to each other, but within their own grounds. Each house has its own private garden.
Facts about this holiday accommodation in Hereford.
Lounge with: TV, Free SKY TV, DVD player, Woodburner, Free Internet Access
There is a dining table to seat 8 people.
Kitchen with: Fridge/Freezer, Microwave, Dishwasher, Washing Machine, Coffee Maker
4 bedrooms. Sleeping arrangements: 2 kingsize bed(s), 1 double bed(s), 1 single bed(s), 1 Z bed(s)
3 Bathrooms, En-suite bathroom, Power Shower
Garden: enclosed garden
Parking
Central Heating
Layout of Bedrooms
Ground Floor:
Bedroom 1:

Bedroom 2:

Bedroom 3:

Bedroom 4:


Entertainment and/or Leisure Facilities on Offer: Games Room
Flexible changeover day: Yes
Recommended Attractions near Hereford: Fantastic walks, several golf courses, mountain biking, canoeing, horse racing.
Good places to visit near Hereford: Eastnor Castle. Hereford City Holmer Spa and Health Park Fownhope Leisure Centre
More about the Location:
Pub Nearby, , within 30 minute walk, Golf Course nearby, Good area for Walking, Outdoor Pursuits available nearby: canoeing, horse riding, mountain biking, walking, walking, golfing
Annual Events: Perfect for all Generation Christmas New Year Easter Half Terms Holiday Summer breaks Winter breaks
Good places to eat near Hereford: Verzons, Ledbury. Green Mann, Fownhope. Thai on the Wye, Hereford. Butchers Arms Pub, Woolhope. Crown Pub, Woolhope.
Short Breaks: Yes, minimum 2 nights
The owner or agency for this cottage has advertised with CountryCottagesOnline.Net
since 2008
.
Property Website
Cottage Website
Booking Information
This owner does not offer secure online booking. We recommend wherever possible booking online via secure online booking.
If you would like to book, please call the owner, and discuss their booking process with them. Owners that do not accept online booking, may request you fill out a booking form and pay via Bank Transfer.
To stay safe when booking direct, it is strongly recommended that you:
Call the owner or agency on the phone number given on the ad and check over the phone with them, that the bank details are correct before making any payment.
Check on your bank that the name details on the account that you are making any payment to, match with the name details for the company you are booking with (i.e. ensure you have confirmation of payee before proceeding).
We recommend never making a payment to a foreign bank account via bank transfer.
Property location
Prices
Price Banding Period
Weekly Price
Changeover day
Min Stay & Short Breaks Information
15 Sep 2023 - 09 Nov 2023
1,565.00 GBP
Flexible (any time)
10 Nov 2023 - 07 Dec 2023
1,127.00 GBP
" "
08 Dec 2023 - 18 Dec 2023
1,252.00 GBP
" "
19 Dec 2023 - 07 Jan 2024
2,880.00 GBP
" "
08 Jan 2024 - 09 Jan 2024
1,500.00 GBP
" "
10 Jan 2024 - 17 Jan 2024
1,050.00 GBP
" "
18 Jan 2024 - 24 Feb 2024
1,183.35 GBP
" "
25 Feb 2024 - 05 Apr 2024
1,314.60 GBP
" "
06 Apr 2024 - 19 Apr 2024
1,445.85 GBP
" "
20 Apr 2024 - 21 May 2024
1,565.00 GBP
" "
22 May 2024 - 19 Jul 2024
1,643.25 GBP
" "
20 Jul 2024 - 08 Sep 2024
1,780.00 GBP
" "
09 Sep 2024 - 19 Sep 2024
1,709.40 GBP
" "
20 Sep 2024 - 14 Nov 2024
1,565.00 GBP
" "
15 Nov 2024 - 12 Dec 2024
1,200.00 GBP
" "
13 Dec 2024 - 19 Dec 2024
1,314.60 GBP
" "
20 Dec 2024 - 31 Dec 2024
2,880.00 GBP
" "
For detailed prices, including information on short break availability for this Hereford Cottage, we recommend you take a look at the owner or agency's website or call them.
---
Reviews for
5* Little Canwood House with Games Room
No reviews
Have you stayed at this cottage? Please add a review
---
More Properties from this Owner/Agency.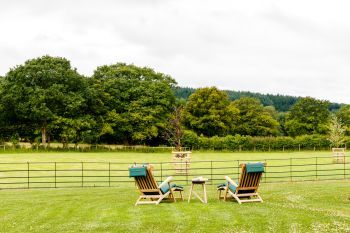 Sleeps 10+1, 5* High Spec, Luxury, House with free WiFi,private driveway, games room, amazing garden and Sonos System and downstairs bedroom and bathroom England, Herefordshire, Checkley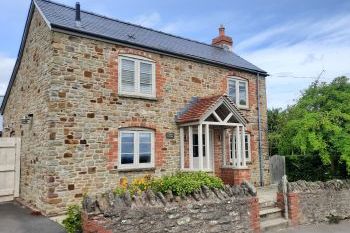 Sleeps 2, Romantic, Modern, Luxurious Cottage with Original features and Amazing Views England, Herefordshire, Much Marcle