Lavenders
Hunstanton, Norfolk
Sleeps 2 - 6 | 3 Bedrooms | Pet-Friendly | Reviews
Key Information
Price range
from
365
to
885
GBP per week 3 Bedroom Bungalow / Cottage
1 Bathroom
Garden
Parking
Pets welcome
Some Disabled Accessible Features
Accommodation Summary: Bungalow / Cottage sleeps 6 North Norfolk Coast, East Anglia.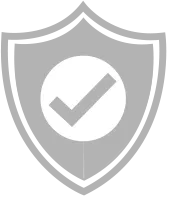 Stay safe and secure when booking!
Sorry this owner does not offer secure online booking. Please call them for more information.

Advice when Booking !
This cottage is from an Independent Owner
Bungalow / Cottage in secluded holiday home in North Norfolk Coast, East Anglia.
Key Holiday Home Information:
Dog-Friendly
Family-Friendly, Facilities include: Cot, Highchair.
Disabled Accessibility Information
: NOT Wheelchair Accessible
Location
: secluded holiday home.
Nearest Airport and Railway Station: 18.
Nearest city or town: Norwich, approximately 40 miles away.
Type of self-catering break: Norfolk seaside holiday cottage.
Short Breaks and weekend breaks: Low season only

About this dogs welcome Bungalow / Cottage for up to 6 guests in Norfolk
A three bedroomed, well equipped bungalow (sleeps 6) in the unspoilt village of Holme-next-Sea on the North Norfolk Coast in an area of outstanding natural beauty. Very close to an extensive sandy beach and in a quiet location backing on to the golf course, the property and its surroundings provides an ideal opportunity to unwind and relax. Conservatory, patio with garden furniture, barbecue.
Facts about this holiday accommodation in Hunstanton.
Sitting Room with: TV, DVD player
Kitchen with: Fridge/Freezer, Microwave, Dishwasher, Washing Machine
3 bedrooms.
1 Bathrooms
Garden: Secluded lawns with shrubs
Parking
Central Heating
Flexible changeover day: No
Recommended Attractions near Hunstanton: Royal West Norfolk Golf Club at Brancaster (5 miles) Royal Sandringham Estate (10 miles) Hunstanton seside resort (2 miles) RSPB reserves at Snettisham and Titchwell, (8 & 4 miles respectively). Holkham Hall Country Estate (15 miles)Hunstanton golf course 2 miles
Good places to visit near Hunstanton: King\'s Lynn, Norwich, Sandringham, Holkham, Norfolk Lavender
More about the Location:
Pub Nearby, White Horse - 0.5 miles from property. Many good pubs and restaurants in area., Near a Beach, Golf Course nearby, Good area for Walking, Outdoor Pursuits available nearby: Golf, sailing, tennis, swimming
Annual Events: King\'s Lynn Festival,July. Sandringham Flower Show-July. Sandringham Carriage Driving Trials - June. Hunstanton Tennis Tournament- August
Good places to eat near Hunstanton: Too many to mention but our favourite is the Lifeboat at Thornham.
The owner or agency for this cottage has advertised with CountryCottagesOnline.Net
since 2004
.
Booking Information
This owner does not offer secure online booking. We recommend wherever possible booking online via secure online booking.
If you would like to book, please call the owner, and discuss their booking process with them. Owners that do not accept online booking, may request you fill out a booking form and pay via Bank Transfer.
To stay safe when booking direct, it is strongly recommended that you:
Call the owner or agency on the phone number given on the ad and check over the phone with them, that the bank details are correct before making any payment.
Check on your bank that the name details on the account that you are making any payment to, match with the name details for the company you are booking with (i.e. ensure you have confirmation of payee before proceeding).
We recommend never making a payment to a foreign bank account via bank transfer.
Property location
Prices
Price Banding Period
Weekly Price
Changeover day
Min Stay & Short Breaks Information
Short Break Nightly Rates From
Weekday
(per night)
Weekend
(per night)
18 Mar 2023 - 24 Mar 2023
565.00 GBP
Flexible (any time)
99 GBP
132 GBP
25 Mar 2023 - 31 Mar 2023
605.00 GBP
Weekends and Mid Weeks
106 GBP
141 GBP
01 Apr 2023 - 16 Apr 2023
660.00 GBP
Weekends and Mid Weeks
115 GBP
154 GBP
17 Apr 2023 - 28 Apr 2023
625.00 GBP
Weekends and Mid Weeks
109 GBP
146 GBP
29 Apr 2023 - 12 May 2023
680.00 GBP
Weekends and Mid Weeks
119 GBP
159 GBP
13 May 2023 - 26 May 2023
710.00 GBP
Weekends and Mid Weeks
124 GBP
166 GBP
27 May 2023 - 02 Jun 2023
825.00 GBP
No short breaks
-
-
03 Jun 2023 - 16 Jun 2023
735.00 GBP
Weekends and Mid Weeks
129 GBP
172 GBP
17 Jun 2023 - 30 Jun 2023
825.00 GBP
Weekends and Mid Weeks
144 GBP
192 GBP
01 Jul 2023 - 14 Jul 2023
925.00 GBP
Weekends and Mid Weeks
162 GBP
216 GBP
15 Jul 2023 - 21 Jul 2023
1,035.00 GBP
No short breaks
-
-
22 Jul 2023 - 25 Aug 2023
1,155.00 GBP
No short breaks
-
-
26 Aug 2023 - 01 Sep 2023
1,035.00 GBP
No short breaks
-
-
02 Sep 2023 - 08 Sep 2023
825.00 GBP
No short breaks
-
-
09 Sep 2023 - 15 Sep 2023
705.00 GBP
Weekends and Mid Weeks
123 GBP
165 GBP
16 Sep 2023 - 29 Sep 2023
665.00 GBP
Weekends and Mid Weeks
116 GBP
155 GBP
30 Sep 2023 - 06 Oct 2023
625.00 GBP
Weekends and Mid Weeks
109 GBP
146 GBP
07 Oct 2023 - 20 Oct 2023
595.00 GBP
Weekends and Mid Weeks
104 GBP
139 GBP
21 Oct 2023 - 27 Oct 2023
715.00 GBP
No short breaks
-
-
28 Oct 2023 - 15 Dec 2023
525.00 GBP
Flexible (any time)
92 GBP
122 GBP
16 Dec 2023 - 06 Jan 2024
825.00 GBP
Flexible (any time)
139 GBP
139 GBP
---