Little Cheriton House
South Cheriton, Somerset
Sleeps 7 - 18 | 7 Bedrooms | Pet-Friendly | Reviews
Key Information
Price range
from
3610
to
6180
GBP per week 7 Bedroom Cottage
5 Bathrooms
Garden
Parking
Pets welcome
Hot Tub,
Accommodation Summary: Cottage sleeps 18 Somerset, South West, West Country.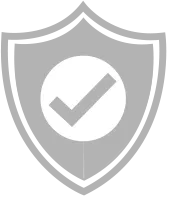 Stay safe and secure when booking!
Sorry this owner does not offer secure online booking. Please call them for more information.

Advice when Booking !
This cottage is from an Independent Owner
Cottage in rural setting in Somerset, South West, West Country.
Key Holiday Home Information:
Dog-Friendly, up to 1 dog(s) welcome by arrangement.
Family-Friendly, Facilities include: Cot, Highchair.
Location
: rural setting, remote, secluded holiday home.
Views
: Rural views.
Nearest Airport and Railway Station: Templecombe.
Nearest city or town: Salisbury, Wiltshire, approximately 30 miles away.
Type of self-catering holiday: Georgian style 7 bedroom retreat in Somerset with hot tub.
Short Breaks and weekend breaks: All year round

About this dogs welcome Cottage for up to 18 guests in Somerset
Occupying an elevated position surrounded by its own grounds, Little Cheriton House is the perfect weekend getaway for hen parties, celebration groups, family groups, and those just wanting to get away from it all. Located at the end of a no through road this property has it all. The outside hot tub can be enjoyed all year round, and the large patio and alfresco dining area are perfect for lazy summer evenings enjoying the countryside.
Inside the house you will find loads of space to entertain whether it be in the large open kitchen, huge lounge with roaring open fire, or the 18 seater dining room perfect for special meals and all being together. Upstairs you will find 7 large bedrooms and 5 bathrooms all with their own unique style.
This property will sleep 16 people as standard but can accommodate 18 with the inclusion of some full size pull out single beds.
The key features of the this property are:
- private hot tub
- 7 bedrooms and 5 bathrooms (sleeps 16-18)
- 18 seater dining table
- open fires
- Georgian styling
Fantastic property for big family holidays, hen parties and special celebrations.
Facts about this holiday accommodation in South Cheriton. Boot room
Sitting Room with: TV, DVD player, Free Internet Access
There is a dining table to seat 18 people.
Kitchen with: Fridge/Freezer, Microwave, Dishwasher, Washing Machine
7 bedrooms. Sleeping arrangements: 1 superking bed(s), 3 kingsize bed(s), 8 single bed(s), 2cot(s), 2 Z bed(s)
5 Bathrooms, En-suite bathroom
Garden: , private garden
Parking
Central Heating
Entertainment and/or Leisure Facilities on Offer: Hot Tub
Flexible changeover day: Yes
Recommended Attractions near South Cheriton: Longleat Safari Park Haynes Motor Museum Fleet Air Arm Museum
Good places to visit near South Cheriton: Longleat Safari Park Haynes Motor Museum Fleet Air Arm Museum Stonehenge Salisbury Weymouth Sea Life Centre
More about the Location:
Outdoor Pursuits available nearby: , walking
Annual Events: Glastonbury Festival - June Yeovilton Air Day - July Festival of Lights - November/December/January
Good places to eat near South Cheriton: Matt's Kitchen - Bruton At the chapel - Bruton The Kings Arms - Charlton Horethorne The Orchard Inn - Galhampton
Short Breaks: Yes, minimum 2 nights
The owner or agency for this cottage has advertised with CountryCottagesOnline.Net
since 2009
.
Property Website
Cottage Website
Booking Information
This owner does not offer secure online booking. We recommend wherever possible booking online via secure online booking.
If you would like to book, please call the owner, and discuss their booking process with them. Owners that do not accept online booking, may request you fill out a booking form and pay via Bank Transfer.
To stay safe when booking direct, it is strongly recommended that you:
Call the owner or agency on the phone number given on the ad and check over the phone with them, that the bank details are correct before making any payment.
Check on your bank that the name details on the account that you are making any payment to, match with the name details for the company you are booking with (i.e. ensure you have confirmation of payee before proceeding).
We recommend never making a payment to a foreign bank account via bank transfer.
Property location
Prices
Price Banding Period
Weekly Price
Changeover day
Min Stay & Short Breaks Information
01 Sep 2023 - 12 Oct 2023
4,825.00 GBP
Flexible (any time)
13 Oct 2023 - 29 Oct 2023
5,615.00 GBP
" "
30 Oct 2023 - 30 Nov 2023
4,490.00 GBP
" "
01 Dec 2023 - 19 Dec 2023
3,925.00 GBP
" "
05 Jan 2024 - 08 Feb 2024
3,610.00 GBP
" "
09 Feb 2024 - 18 Feb 2024
4,490.00 GBP
" "
19 Feb 2024 - 29 Feb 2024
3,610.00 GBP
" "
01 Mar 2024 - 28 Mar 2024
4,150.00 GBP
" "
29 Mar 2024 - 14 Apr 2024
5,050.00 GBP
" "
15 Apr 2024 - 23 May 2024
4,600.00 GBP
" "
24 May 2024 - 02 Jun 2024
5,615.00 GBP
" "
03 Jun 2024 - 30 Jun 2024
4,825.00 GBP
" "
01 Jul 2024 - 24 Jul 2024
5,615.00 GBP
" "
25 Jul 2024 - 01 Sep 2024
6,180.00 GBP
" "
02 Sep 2024 - 24 Oct 2024
4,825.00 GBP
" "
25 Oct 2024 - 03 Nov 2024
5,615.00 GBP
" "
04 Nov 2024 - 01 Dec 2024
4,490.00 GBP
" "
02 Dec 2024 - 20 Dec 2024
3,925.00 GBP
" "
For detailed prices, including information on short break availability for this South Cheriton Cottage, we recommend you take a look at the owner or agency's website or call them.
---
Reviews for
Little Cheriton House
No reviews
Have you stayed at this cottage? Please add a review
---
More Properties from this Owner/Agency.